---
Sentence Maker: registration
The Sentence Maker allows you to enter a word or phrase in the text box below and retrieve translated sentence pairs (English and Spanish) containing that word/phrase. This tool is great for seeing how words are used in a natural context.
Can you write down your alien registration number?
¿Puede anotar su número de registro de extranjero?

Credentials are usually given to students as they complete their registration procedure.
Por lo general se les entregan las credenciales a los estudiantes conforme se van inscribiendo.

Credentials were usually given to students as they completed their registration procedure.
Por lo general se les entregaban las credenciales a los estudiantes conforme se iban inscribiendo.

Remember to ask when registration is.
Acuérdense de preguntar cuándo son las inscripciones.
Identification, registration and labelling of beef
Identificación, registro y etiquetado de la carne de bovino
We also talk about registration.
También hablamos del registro.
Shelf registration should be optional and not compulsory.
La matriculación interna ('shelf registration?) debe ser facultativa y no obligatoria.
Why is compulsory registration so important?
¿Por qué el registro obligatorio es tan importante?
That is why proper registration is essential.
Por esta razón el registro adecuado es esencial.
Registration requirements would no longer be foreseen.
Ya no será obligatorio el registro.
Let me start at the beginning, with registration.
Permítanme empezar por el principio, con el registro.
Identification and registration of pigs (
Identificación y registro de cerdos (versión codificada) (
Passenger registration and training of seafarers
Registro de pasajeros y formación en profesiones marítimas
Registration documents for motor vehicles
Documentos de matriculación de los vehículos de motor
Registration systems may be the answer here.
El sistema de cualificaciones puede constituir una solución a este respecto.
Voter registration is governed by a specific law establishing the conditions for registration on a voluntary basis.
El censo electoral se rige por una ley específica, que establece las condiciones para poder inscribirse de forma voluntaria.
Firstly, the method of registration of a '.EU' domain.
En primer lugar, el método de registro de un dominio ".EU" .
I think that those professions should be subject to mandatory registration.
Creo que dichas profesiones deben estar sujetas a un registro obligatorio.
Here the registration is checked for compliance or referred for further scrutiny.
En este paso, se comprueba que el registro cumpla los requisitos o se remite para un nuevo estudio.
Registration of that nature would therefore be rather pointless.
Un registro de esta naturaleza sería, por tanto, de escasa utilidad.
My group has rejected a ban on registration tax.
Mi Grupo ha rechazado la supresión del impuesto de matriculación.
We in Greece have higher registration taxes than any other country.
En Grecia pagamos unos impuestos de matriculación más altos que en ningún otro país.
The Greens want registration tax to be maintained.
Los Verdes desean que se mantenga el impuesto de matriculación.
Firstly, there is a problem with business registration procedures.
En primer lugar, existe un problema con los procedimientos de registro de empresas.
Registration costs also differ markedly.
Los costes de registro también difieren mucho.
We wanted a stricter, but practicable registration, and we have achieved it.
Queríamos un registro más estricto pero aplicable, y lo hemos conseguido.
We are asking for 'compulsory registration of assisting spouses'.
Se pide el "registro obligatorio de los cónyuges ayudantes".
This is the phase for the pre-registration of substances.
The registration phase is now quick and clear.
La fase de registro es ahora rápida y clara.
Then there is credit registration: no mention is made of this anywhere.
Luego el registro de créditos; en realidad no aparece en ningún sitio.
Finally, a few words about the directive on passenger registration.
Por último, algunas observaciones sobre la directiva relativa al registro de pasajeros en los buques.
We need proper registration and we need it now.
Hace falta un registro adecuado y lo necesitamos ya.
Secondly, the special, simplified registration procedure.
En segundo lugar, en relación con el registro simplificado especial.
Permit me to make a few more comments on the subject of registration and authorisation.
Quiero añadir asimismo un par de observaciones sobre todo el tema del registro, o sea, de la autorización.
Ex ante notification should not be replaced with a burdensome registration system.
La notificación ex ante no debería ser sustituida por un sistema de registro oneroso.
Furthermore, this registration must be available and accessible on the Internet.
Dicho registro deberá encontrarse asimismo disponible y accesible a través de Internet.
This directive allows the basic registration of traditional remedies.
La presente Directiva permite el registro fundamental de remedios tradicionales.
After a debacle in the 1980s, this registration is virtually watertight in the Netherlands.
Después del fiasco de los años ochenta, este registro es prácticamente infalible en los Países Bajos.
How will the registration of Christian communities and churches work out?
¿Cómo funcionará el registro de comunidades e iglesias cristianas?
We are prepared to start voter registration as early as next month.
Estamos dispuestos a empezar con el censo electoral ya el próximo mes.
In the longer term we also have to say goodbye to registration tax.
A la larga tendremos que suprimir también el impuesto de matriculación.
Mr Oostlander spoke of the official registration of partnerships with the government.
El Sr. Oostlander ha hablado del registro oficial de parejas de hecho ante el Gobierno.
Some 15 million vehicles per year are presented for registration.
Cada año se matriculan unos 15 millones de vehículos.
We are in favour of pre-registration and prioritisation as standard.
Estamos a favor del registro previo y de la priorización como norma.
It is in no doubt about its desire for limited registration and demands a clear substitution ...
No alberga ninguna duda acerca de su deseo de un registro limitado y exige una sustitución clara...
Hence the need for the principle of 'one substance, one registration'.
De ahí, la necesidad del principio: «una sustancia, un registro».
In our view, registration in the environmental area has not been thrashed out very well.
En nuestra opinión, el registro con respecto al medio ambiente no se ha discutido muy a fondo.
We are very disappointed with the Nassauer-Sacconi compromise on registration.
Estamos muy decepcionados con el compromiso Nassauer-Sacconi sobre el registro.
Registration and motorised vehicle tax do not belong to the harmonised taxes.
El impuesto de matriculación y el impuesto de circulación no son impuestos armonizados.
I believe the issue of such registration should be discussed separately in Parliament.
Creo que el tema de este registro debería debatirse por separado en el Parlamento.
The Czech Republic was pressing for registration for more than three years.
La República Checa presionó durante más de tres años para lograr el registro.
Mrs Roithová asked a question about the registration of the CE mark.
La señora Roithová hizo una pregunta sobre el registro de la marca CE.
It is not entirely in our hands, but we are doing what we can to complete this registration as quickly as possible.
Aunque no depende exclusivamente de nosotros, estamos haciendo cuanto podemos para completar este registro lo antes posible.
Thirdly, we need harmonisation of the licensing and registration formalities.
En tercer lugar, tenemos que armonizar las formalidades de registro y emisión de licencias.
This page is powered by the Spanish Sentences Maker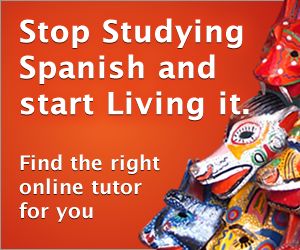 ---