---
Sentence Maker: proof
They have accused the young man without proof.
Han acusado al joven sin pruebas.
Do you have any proof, and if so, what?
¿Disponen de alguna prueba? Y, si así fuera, ¿qué sucedería?
And who has the burden of proof?
¿y a quién corresponde la carga de la prueba?
The answer is no, there is no proof.
La respuesta es no. No hay pruebas.
Well, here is the proof that we are not.
Bien, esta es la prueba de que no lo somos.
That is the proof of the matter.
Esa es la prueba definitiva.
If there is proof against any of them, they should be tried.
Si hay pruebas contra alguno, que se le procese.
What is the proof? Where is your evidence?
¿Dónde están las pruebas?¿Dónde están los documentos que lo prueban?
Once again, we need proof!
¡Muy bien, pero hay que aportar la prueba de ello!
It seems there is proof of this.
Parece que hay pruebas de ello.
We need clear proof of improvement.
Necesitamos pruebas claras de enmienda.
Moldova is still living proof of this.
Prueba de ello es hasta el día de hoy la República de Moldavia.
This is why we call for a reversal of the burden of proof.
De ahí que solicitemos la inversión de la carga de la prueba.
I would not dare to say so, because I have no proof at all.
No me atrevería a afirmar eso, porque no tengo ninguna prueba.
The proof of the sausage cannot be in the eating.
No es posible confirmar su presencia en los embutidos.
That is proof, Mr Ferri!
¡Son pruebas, señor Ferri!
It is proof that 'social Europe' does not exist.
Es una prueba de que no existe una Europa social.
The Convention will be the proof of the pudding.
La Convención será la prueba de toque definitiva.
We saw proof of this here only yesterday.
Ayer mismo, tuvimos aquí, por lo demás, la prueba de ello.
The rapporteur is himself proof that Europe is not racist.
. (FR) El propio ponente es una prueba de que Europa no es racista.
This proof must be clear and public.
Estas pruebas han de ser claras y públicas.
The proof will be in the pudding.
Ya llegará la hora de la verdad.
But the opponents do not want proof.
Pero sus adversarios no quieren pruebas.
If there is proof of that, he should bring it before the Irish presidency.
Si tiene alguna prueba, que la presente ante la Presidencia irlandesa.
It was proof that Africa was flourishing.
Constituía la prueba de la prosperidad de África.
The European Union in itself is proof of this.
La propia Unión Europa es prueba de ello.
The recent elections and referenda are proof of this.
Las últimas elecciones y referendos lo han demostrado.
The European Union itself is proof of that.
La propia Unión Europea es prueba de ello.
At the moment, says the Commission, there is no proof.
De momento –dice la Comisión– no hay pruebas.
We do not receive the documents in proof that we ask for.
No hemos recibido los documentos acreditativos que pedimos.
This event is proof of the fact.
Este acto es prueba de ello.
We dare to hope so, but we have no proof.
Nos atrevemos a esperarlo, pero no tenemos pruebas.
What proof do you have that they are removed absolutely from the market?
¿Qué pruebas tiene de que desaparecen por completo del mercado?
You had the proof of that a few days ago.
Pudieron comprobarlo ustedes hace unos días.
So we have shifted the burden of proof.
Con ello hemos trasladado el peso de la prueba.
The proposal further focuses on the burden of proof.
La propuesta se centra además en la carga de la prueba.
It is a theory and a very long way from proof.
Es una teoría que está muy lejos de haber sido demostrada.
We hope it is a proof of its political relevance.
Confiamos en que sean prueba de su pertinencia política.
Proof of this, for example, is the Jeremy programme.
Una prueba de ello, por ejemplo, es el programa Jeremy.
Her absence is proof that we are taking action.
Su ausencia demuestra que estamos actuando.
The scientific proof is unquestionable.
Las pruebas científicas son incuestionables.
So the proof of the pudding is going to be in the eating.
Así que la para probar el plato habrá que comerlo.
I think that this is the best proof of our success.
Me parece que eso es la mejor prueba de nuestro éxito.
If there is no proof, then they must be released.
Si no hay pruebas, en libertad.
In this way we will have proof of their usefulness.
De esa manera obtendremos pruebas de su utilidad.
There must therefore be proof of their efficacy.
Por lo tanto, debe demostrarse su eficacia.
The Spring Council provides proof of that.
El Consejo de primavera es una prueba de ello.
Then there is the criticism of the reversal of the burden of proof.
Después está la crítica del cambio de rumbo de la carga de la prueba.
There is no proof of what you say in this statement.
No hay ninguna prueba de lo que usted dice en esta declaración.
The problems with Greece are proof of that.
Los problemas con Grecia son prueba de ello.
Do we have proof that they exist or do not exist?
¿Tenemos prueba de que existen o no existen?
This page is powered by the Spanish Sentences Maker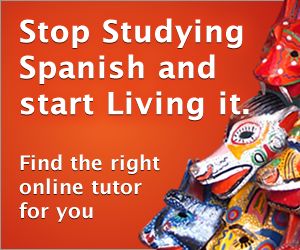 The Sentence Maker allows you to enter a word or phrase in the text box below and retrieve translated sentence pairs (English and Spanish) containing that word/phrase. This tool is great for seeing how words are used in a natural context.
---