---
Sentence Maker: pond
The Sentence Maker allows you to enter a word or phrase in the text box below and retrieve translated sentence pairs (English and Spanish) containing that word/phrase. This tool is great for seeing how words are used in a natural context.
They will also watch the ducks swim on the pond.
También, observarán ellos los patos nadar en el estanque.
They would throw them into the village pond.
Las arrojaban al estanque del pueblo.
Dig a hole in a pond?
¿Cavar un hoyo en un estanque?
I hope that we can re-establish this tradition and reduce the Atlantic Ocean to a pond once again.
Ruego recontinuar en esta tradición y hacer el Océano algo más estrecho.
It will, in fact, become a free trade association, likely to be extended to the other side of the pond.
De hecho, se convertirá en una asociación de libre comercio, que probablemente se extenderá hasta el otro lado del Atlántico.
Those events were rather like throwing a large stone into a pond, creating ripples.
Tales hechos tuvieron el mismo efecto que tirar una piedra grande en un estanque y generar ondas.
Permit me to take a look across the big pond at the US in this regard.
Permitan que para ello mire al otro lado del charco, a los Estados Unidos.
The B30 pond is home to serious amounts of nuclear materials that have not been adequately treated for decades.
En el depósito B30 se almacenan importantes cantidades de material nuclear que no ha sido tratado adecuadamente durante décadas.
There are massive amounts of untreated nuclear waste being stored in pond B30.
En el depósito B30 se está almacenando ingentes cantidades de residuos nucleares no tratados.
Now is the time for each of us, on both sides of the pond, to take a step back and allow things to calm down.
Ahora es el momento de que cada uno de nosotros, a ambos lados del charco, demos un paso atrás y permitamos que se calmen las cosas.
Do you not know that illiteracy affects millions across the pond, and that universal health insurance has yet to be successfully introduced?
¿Sabían ustedes que el analfabetismo sigue afectando a millones de personas al otro lado del charco y que todavía debe introducirse el seguro sanitario universal?
I agree with this only in one respect: the certainty that their legal rights have been sold down the river, or rather across the pond.
Estoy de acuerdo con esa afirmación en un solo aspecto: la seguridad de que han traicionado sus derechos jurídicos.
The notorious B30 pond has been home to vast quantities of untreated radioactive materials since 1959, at the Sellafield nuclear plant.
En el famoso depósito B30 de la central nuclear de Sellafield se han encontrado desde 1959 grandes cantidades de materiales radiactivos.
The British Government must spell out a detailed plan as to how it is going to decommission this radioactive dump, known as the B30 pond.
El gobierno británico debe trazar un plan detallado para explicar como va a llevar a cabo el desmantelamiento de este vertedero radiactivo, conocido como el depósito B30.
Otherwise our free internal market will become a deadly pond where the big fish will eat the little ones and then probably eat each other.
De lo contrario, nuestro libre mercado interior se convertirá en un estanque mortal donde los peces grandes se comerán a los chicos y, después, probablemente se coman entre sí.
In practice, in order to meet the strict limit values, it is necessary to install specific equipment destroying most of the cyanide before its storage in the pond.
En la práctica es necesario instalar equipos específicos que destruyan la mayor parte del cianuro antes de su almacenamiento en el estanque a fin de cumplir estos estrictos límites.
Pond fish culture in particular has a long tradition: fish and crustaceans have been farmed for hundreds of years, mostly in artificial ponds.
La acuicultura realizada en estanques, en particular, tiene una larga tradición: el pescado y los crustáceos se han venido cultivando durante cientos de años, principalmente en estanques artificiales.
In Silvermines, County Tipperary, a 147-acre, 40-foot high plateau of fine red toxic tailing pond blights the area and in dry weather the dust blows across several counties.
En Silvermines, en el condado de Tipperary, una montaña de 147 acres y 40 pies de altura que cubre un depósito de decantación de escorias tóxicas rojas finas asola la zona y, cuando el clima es seco, el polvo se propaga a lo ancho y largo de varios condados.
This page is powered by the Spanish Sentences Maker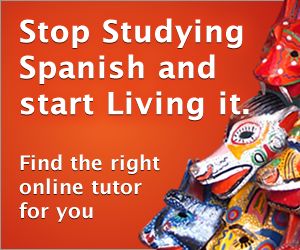 ---