---
Sentence Maker: operate
The Sentence Maker allows you to enter a word or phrase in the text box below and retrieve translated sentence pairs (English and Spanish) containing that word/phrase. This tool is great for seeing how words are used in a natural context.
You had already explained to your assistant how to operate that machine, hadn't you?
Tú ya le habías explicado a tu ayudante cómo manejar esa máquina, ¿no?

The doctor thinks (intends) to operate my grandmother
El doctor piensa en operar a mi abuela
They operate in the hospital
Ellos operan en el hospital.
It does not operate in a vacuum.
No funciona en el vacío.
How do they operate in practice?
¿Cómo funcionan en la práctica?
It is impossible to operate.
Esto es inviable.
We know how they operate.
Sabemos cómo funcionan, y hay un buen .
That is how markets operate.
Así funcionan los mercados.
The Lebanon is a focal point from which we can operate and through which we can operate.
Líbano constituye un punto focal desde el que podemos actuar y a través del cual podemos actuar.
If you do not have a certificate then you are not allowed to operate the vehicle.
Si no se obtiene el certificado, el vehículo no puede circular.
You operate on the principles of absolute monarchy.
Os guiáis por los principios del absolutismo.
They have had to operate with extremely difficult procedures.
El personal se ha visto obligado a llevar a cabo procedimientos sumamente difíciles.
The Structural Funds cannot operate in isolation.
Los Fondos estructurales no funcionan aisladamente.
It is right that we operate properly and responsibly.
Es acertado que operemos de una manera adecuada y responsable.
If they do not operate properly, then neither does democracy.
Si no funcionan adecuadamente, tampoco lo hará la democracia.
It is not clear at this stage how it would operate.
Todavía no está claro cómo funcionaría.
If it were, it would not be such an interesting instrument to operate.
Si lo fuera, no sería un instrumento tan interesante de utilizar.
And it is within the context of this balance that we have to operate.
Y es ahí, en ese equilibrio, donde nos tenemos que mover.
The judiciary does not operate independently.
El poder judicial no actúa de forma independiente.
Competition should be allowed to operate.
Debe permitirse que funcione la competencia.
The World Bank does not operate as well as it could.
El Banco Mundial no funciona tan bien como podría.
The country does not operate a single …
El país no cuenta con ni una sola…
The Marine Directive should operate in the same way.
La Directiva sobre la estrategia marina debería operar de la misma forma.
This is how national parliaments can operate.
Así es cómo pueden funcionar los Parlamentos nacionales.
This is the background against which world leaders should operate.
Ése es el trasfondo contra el cual deberían actuar los líderes mundiales.
They only operate on a regional or local basis.
Solamente operan a nivel local o regional.
How could such a fund operate in practical terms?
¿Cómo funcionaría en la práctica un fondo de estas características?
Should a parliament operate a museum?
¿Debería un parlamento dirigir un museo?
We must operate hand in hand.
Debemos trabajar conjuntamente.
They could operate 101 and others as well.
Se podría atender a Radio 101 y a otros.
It cannot be successful if we only operate in the area of the recommendations.
Esto no puede llevarse a cabo si sólo nos movemos en el terreno de las recomendaciones.
You cannot operate this sort of administration on that basis.
Este tipo de administración no puede funcionar partiendo de esta base.
That is where the Commission could operate most usefully.
Es precisamente en este terreno donde la Comisión podría hacer el trabajo más útil.
This is no way for Parliament to operate!
No creo que se puede trabajar de esta forma dentro del Parlamento.
It is about the way the management committees operate.
Se trata de la forma en que trabaja el comité de gestión.
It is very difficult to operate on the current basis.
Con la base actual es muy difícil funcionar.
We operate within the institutions.
Funcionamos dentro de las instituciones.
Unfortunately, we cannot operate in this way in the Council.
Lamentablemente, en el Consejo no podemos actuar así.
Because you are right, I operate within a mandate that I am given, and I can only operate in that mandate.
Porque tienen razón, me atengo a mi mandato y solo puedo atenerme a mi mandato.
Should they perhaps operate as issuing offices as well?
¿Acaso servirán estos bancos de oficinas de distribución?
This is why I think that in future we ought to operate slightly differently.
Esta es la razón por la que pienso que en el futuro deberíamos trabajar de forma un poco diferente.
The EU can operate as an active mediator.
La UE puede ser un mediador activo.
Most producers nowadays operate on an international basis.
La mayoría de los fabricantes actúan hoy internacionalmente.
The Council, as you know, does not operate as it should, at least in my opinion.
Éste, como saben ustedes, tiene un funcionamiento que, por lo menos a mi juicio, no es el que debería tener.
This is a majority and we operate under due process of law.
Se trata de una mayoría y estamos en un Estado de derecho.
Thus, we cannot operate unilaterally through European institutions.
Por ese motivo, no podemos operar unilateralmente a través de las instituciones europeas.
This House should operate properly and within the Rules.
Esta Cámara debe funcionar correctamente y conforme al Reglamento.
It seems sensible to simplify how we operate the funds.
Parece lógico simplificar la manera de funcionar de los fondos.
That is an arrangement of which we approve and that appears to operate well.
Es una convenio que cuenta con nuestra aprobación y que parece funcionar correctamente.
Do you not know the conditions under which charter flights operate?
¿No conocen las condiciones en que operan los vuelos chárter?
It is in this area that we must improve the way we operate.
Es en este campo en el que hay que mejorar la manera en que operamos.
Why have Europol and Eurojust not been given the capacity to operate?
¿Por qué no se ha capacitado para funcionar a Europol y Eurojust?
How will they operate without adequate financing?
¿Cómo van a funcionar sin una financiación suficiente?
This page is powered by the Spanish Sentences Maker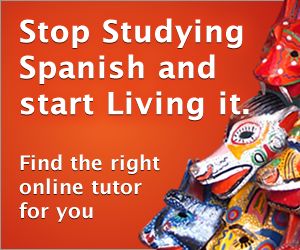 ---