---
Sentence Maker: ointment
The Sentence Maker allows you to enter a word or phrase in the text box below and retrieve translated sentence pairs (English and Spanish) containing that word/phrase. This tool is great for seeing how words are used in a natural context.
Apply this ointment to the affected area twice daily.
Aplíquese este ungüento al área afectada dos veces al día.

I am feeling the effect of the ointment in the skin.
Yo estoy sintiendo el efecto de la pomada en la piel.
Andrea has an ointment.
Andrea tiene una pomada.
There is a fly in the ointment, however.
Pero existe una traba.
There is, unfortunately, a fly in this particular ointment.
Por desgracia, hay una sombra en este panorama particular.
The fly in the ointment is the timetable.
La pega es el calendario.
Let me also point out that there is a fly in the ointment.
Quisiera señalar además que hay una pega.
Unfortunately, I have to point out one fly in the ointment.
Lamentablemente, debo señalar un elemento negativo.
The fly in the ointment is the word 'possibly', which is in the Commission's draft.
La pega está en la palabra «posiblemente» que aparece en el texto de la Comisión.
This evening, I would like, at the outset, to point out a fly in the ointment.
Esta tarde quiero mencionar, desde un principio, un punto negro en este panorama favorable.
(DE) Mr President, I wish to drop a few more flies into the ointment.
(DE) Señor Presidente, deseo seguir poniendo el dedo en la llaga.
However, there is still one fly in the ointment, as I see it.
Sin embargo, en mi opinion, todavía queda un inconveniente.
The fly in the ointment is the curious decision on the choice of the troika for the praesidium of this Convention.
La única pega es la curiosa decisión de la Troika sobre la presidencia de esta Convención.
There are two flies in the ointment that I would like to mention; one is that this directive does not deal with nuclear liability.
Aquí se plantean dos problemas que me gustaría mencionar: uno es que la directiva no aborda las responsabilidades en el ámbito nuclear.
The only fly in the ointment now is the lack of consideration given to the European Parliament.
La única sombra en el panorama sigue siendo la escasa consideración prestada al Parlamento Europeo.
Another fly in the ointment is the poor integration with Eurojust, which should have been the focus of attention.
Otro inconveniente es la escasa integración con Eurojust, que debería haber sido el foco de atención.
However, I do see one small fly in the ointment and I would like to highlight this.
Sin embargo, veo una pequeña pega y quiero ponerla de relieve.
Finally, a small fly in the ointment: just over half an hour ago, the Finnish press agency sent a text message about the outcome of the election.
Por último, una única pega: hace algo más de media hora, la agencia de prensa finlandesa ha enviado un mensaje textual sobre el resultado de la elección.
There is still, however, one fly in the ointment, and that is the relatively non-binding nature of this directive.
Sin embargo, aún queda una pega: la naturaleza relativamente no vinculante de esta directiva.
We shall have to ensure that the agreed measures are actually implemented, and of course there is that fly in the ointment to which the previous speaker referred.
Tendremos que garantizar la aplicación de las medidas acordadas, y por supuesto tenemos que abordar la pega a la que ha hecho referencia el orador anterior.
Men are given the more expensive light treatment, while women are sent home with a prescription for skin ointment.
Los hombres reciben tratamientos más caros, mientras que las mujeres vuelven a casa con una receta de pomada para la piel.
A real fly in the ointment, however, is the lack of progress in bringing decision-making processes closer to the people.
Con todo, es un verdadero inconveniente la falta de avances en la aproximación de los procesos de toma de decisiones a los ciudadanos.
However, there is still one fly in the ointment: we wanted certification of toys by independent testing institutes, so that we can also be really sure.
Sin embargo, aún queda algo en el tintero: queríamos que la certificación de los juguetes la realizaran institutos certificadores independientes, de manera que nosotros pudiéramos estar también auténticamente seguros.
Of course, for my group, incorporation in the report on visas of the report on biometrics looked like a fly in the ointment.
Por supuesto, para mi grupo, la única pega es la incorporación del informe biométrico en el informe de visados.
The only fly in the ointment is the decision by a majority in committee to call for additional anti-discrimination regulations.
El único inconveniente es la decisión por mayoría en comisión de exigir normativas adicionales contra la discriminación.
This is a considerable fly in the ointment of the composition of the Court, even though the present candidates include a very impressive lady.
Esto sigue representando una gota de hiel nada desdeñable en la composición de dicho órgano, a pesar de que entre los presentes candidatos figure una dama muy convincente.
This page is powered by the Spanish Sentences Maker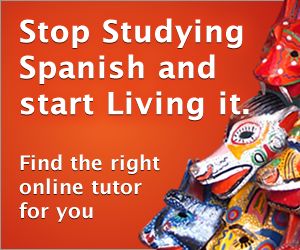 ---