---
Sentence Maker: nonsmoking
The Sentence Maker allows you to enter a word or phrase in the text box below and retrieve translated sentence pairs (English and Spanish) containing that word/phrase. This tool is great for seeing how words are used in a natural context.
This train has a smoking area and a non-smoking area.
Este tren tiene zona de fumadores y de no fumadores.

This is a non-smoking compartment.
Ese es un compartimiento de no fumadores.
More and more we insist on using and meeting in non-smoking areas.
Se debe ampliar la posibilidad de celebrar reuniones en salas donde esté prohibido fumar.
I welcome the fact that there is now going to be a smoking rather than a non-smoking zone.
Acojo con satisfacción que ahora vaya a haber una zona para fumadores, en lugar de para no fumadores.
The number of non-smoking train compartments must be increased everywhere.
Se debe aumentar el número de vagones de tren para no fumadores en todas partes.
Seventy per cent of the population of the European Union is non-smoking.
El 70 % de la población de la Unión Europea es no fumadora.
Simple logic, if not the appeal to concepts such as the right of the non-smoking majority, should convince us to make this effort a priority.
La simple lógica, cuando no el llamamiento a conceptos como el derecho de la mayoría no fumadora, deberían convencernos para convertir este esfuerzo en una prioridad.
In addition, in recent years, restaurants and bars were required by law to set up smoking and non-smoking areas on their premises.
Además, en los últimos años se ha exigido por ley que bares y restaurantes establecieran áreas para fumadores y para no fumadores en sus instalaciones.
I would, therefore, make an urgent request that the opportunity should be given to Members to find, at least, non-smoking recreational areas in these premises.
Pido urgentemente, por lo tanto, que se dé a los diputados la oportunidad de contar en estos locales con zonas de recreo en las que no se pueda fumar.
We have had a splendid building constructed here, the Parliament building, with smoking and non-smoking areas clearly demarcated.
Hemos construido un magnífico edificio, la sede de este Parlamento, donde se han delimitado también las zonas para fumadores y para no fumadores.
I hope that all colleagues who continue to ruin their health by smoking, will find themselves comfortably installed outside the Chamber and will stop smoking in the non-smoking zones.
Espero que todos los colegas que siguen arruinando su salud con el tabaco se sientan cómodamente instalados fuera de la Asamblea y dejen de fumar en las zonas para no fumadores.
However, research has shown that the increase in tobacco prices encourages people to quit smoking and deters non-smoking young people from taking up the habit.
Los estudios llevados a cabo han demostrado que el incremento de los precios del tabaco se traducen en un descenso del número de fumadores y del número de jóvenes no fumadores que comienzan a fumar.
(SK) The recommendations of the Council on non-smoking environments have the aim of assisting the Member States in their efforts to protect people more effectively from tobacco smoke.
(SK) Las recomendaciones del Consejo sobre los espacios sin humo tienen por objetivo ayudar a los Estados miembros en su labor para proteger de un modo más eficaz a las personas del humo del tabaco.
The proposal in the resolution dealing with non-smoking areas envisaged a considerable change - the imposition of a smoking ban in pan-European public institutions and public spaces.
La propuesta en la resolución sobre los espacios sin humo preveía un cambio considerable: la obligación de la prohibición de fumar en las instituciones públicas y los espacios públicos de toda Europa.
This page is powered by the Spanish Sentences Maker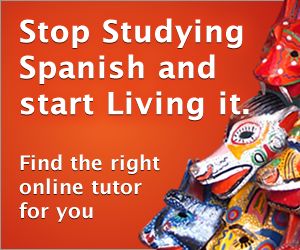 ---