---
Sentence Maker: neutral
The Sentence Maker allows you to enter a word or phrase in the text box below and retrieve translated sentence pairs (English and Spanish) containing that word/phrase. This tool is great for seeing how words are used in a natural context.
Switzerland is a neutral country.
Suiza es un país neutro.
I can't be neutral in this matter, it's my family.
No puedo ser neutro en este asunto, es mi familia.
We cannot be neutral against terror.
No podemos ser neutrales contra el terror.
This sounds neutral but it is not.
Suena imparcial, pero no lo es.
To the accusation: 'you have not been neutral', I reply: 'we have been perfectly neutral'.
A la acusación de que «no han sido ustedes neutrales», respondo que «hemos sido perfectamente neutrales».
Malta is a neutral state but where terror is concerned we are not neutral.
Malta es un Estado neutral, pero en lo que atañe al terrorismo, no somos neutrales.
How neutral can those judges be?
¿Qué clase de independencia se puede esperar de estos jueces?
Ireland is no longer neutral.
Irlanda ha dejado de ser neutral.
We will adopt a neutral position.
Adoptaremos una postura neutral.
In the real world there are neutral parties.
En el mundo real hay partes neutrales.
Secondly, the institutions cannot be neutral in this debate.
En segundo lugar, las instituciones no pueden ser neutrales en este debate.
Ladies and gentlemen, I am not neutral.
Señorías, yo no soy neutral.
These troops cannot possibly be neutral.
Estas tropas no pueden permanecer neutrales.
A neutral party also ought to be involved.
Asimismo, convendría contar con la participación de una parte neutral.
The Commission has to remain neutral on this.
La Comisión debe mantenerse neutral en ese sentido.
We know that the technological orientations are not neutral.
Sabemos que las orientaciones tecnológicas no son neutras.
No state is neutral: take Europe.
Ningún Estado es neutral, sólo hay que mirar a Europa.
It seems to me to be pretty neutral stuff.
Me parecen recomendaciones bastante neutrales.
The Rules of Procedure should be politically neutral.
Éste debe ser políticamente neutral.
Europe is not neutral in this matter.
Europa no es neutral en este tema.
In the face of all this, it is impossible to preserve a neutral stance.
Ante esto, no es posible mantener serenamente la equidistancia.
But at a social level, technology is never neutral.
En el plano social, la tecnología nunca es neutra.
We also believe that it is cost-neutral.
A nuestro juicio, es neutral desde el punto de vista de los costes.
The ECB is neutral on this point, but I see the merits in it.
El BCE no tiene nada que decir sobre el particular, pero a mí me parece que la propuesta tiene sus ventajas.
The term 'politically neutral' would be far more acceptable.
El término 'políticamente neutral' sería mucho más aceptable.
It must, I repeat, be neutral, fair and impartial.
Debe ser, repito, neutral, justo e imparcial.
And in the face of such a situation, it is impossible to remain neutral.
Y frente a esta situación es imposible mantenerse neutral.
A scenario such as this naturally has no place for neutral countries.
Naturalmente, en un escenario como este no tienen cabida los países neutrales.
That is especially important for Sweden and other neutral countries.
Eso es especialmente importante para Suecia y otros países neutrales.
   Madam President, the Presidency has been criticised for not being neutral.
   Señora Presidenta, se ha criticado a la Presidencia de no ser neutral.
We cannot be neutral with regard to the legality of the location of this barrier.
No podemos ser neutrales con respecto a la legalidad de la ubicación de esta barrera.
I welcome the neutral impact of these changes on the budget.
Me congratulo de que su incidencia en el presupuesto sea neutra.
Mr Pflüger described Finland as neutral.
El señor Pflüger ha descrito a Finlandia como neutral.
The decisions will obviously be neutral ones.
Evidentemente, las decisiones serán neutrales.
We are completely neutral on that issue and shall remain so.
Somos completamente neutrales en lo que respecta a esta cuestión y seguiremos siéndolo.
It certainly has to be neutral and, above all, it must have prospects of success.
Desde luego, tiene que ser neutral y, sobre todo, debe tener perspectivas de éxito.
The whole operation is neutral, impartial and independent.
La operación en su conjunto será neutral, imparcial e independiente.
We were told that the EEAS would be budget-neutral.
Se nos dijo que el SEAE no afectaría al presupuesto.
It is increasingly evident that tax policies are not neutral.
Cada vez es más evidente que las políticas fiscales no son neutrales.
Through a neutral, inclusive and consensual transition process.
Mediante un proceso de transición consensuado, inclusivo y neutral.
At one level this report is neutral and technical.
En un nivel este informe es neutral y técnico.
In fact, the way they are presented is not a neutral act.
En efecto, la presentación no es un acto neutro.
We cannot say that the others should deal with it, that Europe is neutral.
No podemos decir: deja que los demás se ocupen de todo, Europa es neutral.
The report submitted to us is far from being neutral.
El informe que se nos presenta dista mucho de ser neutro.
This is a neutral observation. It would be in line with our overall policy.
Es un observación neutral y estaría en consonancia con nuestra política de conjunto.
The tender procedures were not evaluated on a neutral basis.
Faltaron valoraciones neutrales en los procedimientos de licitación.
It appears that governments in neutral countries have a tendency to mislead citizens.
Se diría que los gobiernos de países neutrales tienen la tendencia a inducir en error a sus ciudadanos.
Secondly, in paragraph 7, we talk about it being technologically neutral.
En segundo lugar, en el parágrafo 7, hablamos de que sea tecnológicamente neutra.
Thirdly, this early retirement proposal has a neutral budgetary impact.
En tercer lugar, esta propuesta de jubilación anticipada tiene una repercusión presupuestaria neutral.
We deliberately chose to take a broader and more neutral approach.
Hemos querido adoptar, efectivamente, un concepto más amplio y más neutro.
I believe that statistics are neither neutral nor politically innocent.
Yo sostengo que las estadísticas no son neutras ni políticamente inocentes.
We will ensure that all the terms used are gender-neutral.
Velaremos por que las expresiones que se utilicen no se circunscriban a hombres o a mujeres.
This page is powered by the Spanish Sentences Maker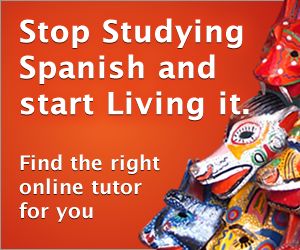 ---