---
Sentence Maker: minor
The Sentence Maker allows you to enter a word or phrase in the text box below and retrieve translated sentence pairs (English and Spanish) containing that word/phrase. This tool is great for seeing how words are used in a natural context.
I just have a minor pain.
Sólo tengo una pequeña molestia.
These are not minor measures.
No se trata de medidas de carácter secundario.
This is not a minor point.
No es una cuestión baladí.
These are not minor issues.
No se trata de cuestiones menores.
It is possible that he was not a minor.
Es posible que no fuera menor.
This is my minor criticism of the document we have voted on.
Esto es lo que, en parte, reprocho al texto que hemos votado.
I would like to finish off on a minor point.
Por último una cuestión menor.
There is one minor difference.
Entre una y otra existe una sutil distinción.
He is right about that minor addition.
Está el pequeño añadido que acaba de indicarnos.
This personality cannot result from minor moves.
Esta personalidad no puede derivarse de iniciativas menores.
These are just two minor examples.
Se trata simplemente de un par de ejemplos.
There was only a minor split between the parties.
Solo se ha producido una pequeña división entre partidos.
At this juncture there are no 'technical' or 'minor' amendments.
En este contexto no existen enmiendas "técnicas" o "menores".
Do not think that this is a minor problem.
No crea que se trata de un problema menor.
Ladies and gentlemen, this is no minor occurrence.
Señorías, no se trata de una minucia.
This may be a minor difference, but to me it is fundamental.
Quizás se trata de una pequeña diferencia, pero para mí es fundamental.
Turkey is a country in Asia Minor.
Turquía es un país de Asia Menor.
We have three minor improvements in mind.
Tenemos tres mejoras menores en mente.
Mr President, this is a minor correction.
(EN) Señor Presidente, esta es una corrección menor.
It also introduces some minor modifications.
Además, introduce algunas modificaciones de menor importancia.
We have a minor Internet problem.
Tenemos un problema leve con Internet.
Mr President, this is a very minor amendment.
Señor Presidente, esta es una pequeñísima enmienda.
I hope this is considered to be minor.
Espero que esta modificación pueda considerarse de menor importancia.
These are not minor textual ones.
No se trata de enmiendas de poca importancia.
The truth is that they are minor changes.
La verdad es que son modificaciones de rango menor.
It includes a number of minor corrections.
Aporta pequeñas correcciones.
However, we have proposed some minor changes.
Con todo, hemos propuestos algunas pequeñas modificaciones.
I would, nevertheless, add a few minor qualifications.
Aportaré sin embargo, algunos matices.
There has been very minor progress in a few areas.
Se han producido avances mínimos en algunos sectores.
I have a rather mundane and minor point.
Es una cuestión más bien frívola y, en todo caso, de poca importancia.
We have two other minor comments on this report.
Sin embargo, dos observaciones sobre este informe.
However, this is a minor question in this context.
Sin embargo, es un asunto de menor importancia en el resto del contexto.
Bees are a very important Minor Use/Minor Species (MUMS) issue.
Las abejas son una cuestión muy importante dentro de las especies menores/usos menores (MUMS).
That is why I have tabled a minor amendment to paragraph 7.
Por esto, yo he presentado una pequeña enmienda al apartado 7.
I should, however, like to add a few minor points.
Me permito, sin embargo, aportar algunos matices.
Very minor reforms take place, but these are not enough.
Se hacen reformas muy pequeñas que no son suficientes.
I still have two minor observations to make.
Sin embargo, debo hacer dos pequeñas observaciones.
I support the Malliori report with some minor exceptions.
Apoyo el informe de la Sra. Malliori, con algunas pequeñas excepciones.
Minor differences must not be allowed to obstruct it.
No se debe permitir que unas diferencias de menor importancia lo impidan.
The last of the minor points concerns the deadlines.
La última de las cuestiones menores afecta a los plazos.
As the Commissioner has stated, this is not a technical, minor issue.
Como ha afirmado el señor Comisario, no se trata de una cuestión técnica sin importancia.
In all of those circumstances a relatively minor accident could be lethal.
En todas esas circunstancias, un accidente de poca importancia podría ser letal.
That is why the remaining minor problems must be ironed out.
Por este motivo, los problemas menores que restan deben resolverse.
Frankly, I would propose two further minor improvements.
Francamente, yo propondría otras dos pequeñas mejoras.
People do not expect to be nannied over minor issues.
Los ciudadanos no esperan que se les proteja como a niños en asuntos menores.
We need more than a minor amendment to the stability instrument.
Necesitamos algo más que una enmienda menor al instrumento de estabilidad.
The failings we all noted were not as minor as we have heard up to now.
Sin embargo, los fallos que todos nosotros tendríamos que constatar no fueron tan insignificantes como hemos declarado hasta ahora aquí.
There are two more minor points on which I have tabled amendments.
Señor Presidente, tengo dos pequeños problemas que he expresado en enmiendas.
Mr President, on a minor point of order.
Señor Presidente, una cuestión de orden poco importante.
First of all, the Convention does not apply to minor offences.
En primer lugar, el convenio no se aplica a delitos menores.
Mr President, I have two minor comments.
Señor Presidente, dos pequeñas observaciones.
This page is powered by the Spanish Sentences Maker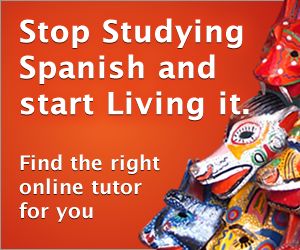 ---