---
Sentence Maker: minimum
At the beginning of the job, the salary will be the mínimum wage.
Al empezar a trabajar, el sueldo será el salario mínimo.

You need a minimum of $25 to open a savings account.
Usted necesita un mínimo de veinticinco dólares para abrir una cuenta de ahorros.

The minimum amount to open a checking account is $25.
La cantidad mínima para abrir una cuenta de cheques es veinticinco dólares.

The minimum order is 100.
La venta mínima asciende a 200.
A minimum with exceptions is not a minimum.
Aunque un nivel mínimo que permite excepciones ya no es tal mínimo.
So why no minimum consensus here?
¿Porqué entonces no es posible lograr aquí un consenso mínimo?
It was a minimum requirement.
Era una prescripción mínima.
This is a minimum directive.
Esta es una directiva de mínimos.
That is the bare minimum.
Eso es lo mínimo que puede hacer.
What is the minimum threshold?
¿Cuál es el umbral mínimo?
That is the minimum requirement.
Esto es lo mínimo.
These are only minimum standards.
Se trata de establecer unas normas mínimas.
We are happy with that, but as a minimum.
A nuestro juicio, esto es aceptable, pero es lo mínimo que solicitaríamos.
What are the minimum conditions under which we would vote for this report?
¿Cuáles son las condiciones mínimas para que votemos a favor de este informe?
We should keep intervention to a minimum.
Tenemos que inmiscuirnos lo menos posible.
This represented a minimum guarantee of coherence.
Ello garantiza un mínimo de coherencia.
I consider that this addition is only the decent minimum.
Opino que este añadido es un mínimo de dignidad.
Here too, however, we are dealing with minimum requirements.
Pero también aquí se trata de normas mínimas.
But we must have a minimum consensus.
Pero debería existir un consenso mínimo.
However, it is also a minimum obligation.
Sin embargo, se trata también de una obligación mínima.
It says: 'a minimum of 3%' .
Dice: "un mínimo del 3 por ciento" .
There is, then, a need for a standard minimum regulation.
Por consiguiente, es necesario crear un régimen mínimo unificado.
Exceptions should be kept to a minimum.
Se deberían de limitar las excepciones a este axioma.
An agreement has been reached on the minimum necessary.
Se ha llegado al acuerdo del mínimo necesario.
Secondly, the minimum period of use.
En segundo lugar, el período mínimo de utilización.
This minimum must be reached.
Es preciso alcanzar ese mínimo.
The minimum necessary number has been proposed.
Se ha propuesto el mínimo necesario.
We must increase the minimum sum.
Hemos de aumentar el importe mínimo.
I believe that we should show the minimum of coherence.
Creo que hay que ser mínimamente coherentes.
These must be reduced to the absolute minimum.
Deben quedar reducidos al mínimo imprescindible.
Do we want a minimum regime?
¿Queremos unas normas mínimas?
These are all minimum provisions and could easily be tightened up.
En todos estos casos se trata de disposiciones mínimas que podrían hacerse fácilmente más estrictas.
These amendments have deliberately been kept to a minimum.
Estas enmiendas se han reducido a propósito al mínimo.
Can we do without a minimum directive?
¿Podemos prescindir de una directiva de mínimos?
That should be our minimum requirement, but we should always seek more.
Sería nuestra exigencia mínima, pero siempre debemos aspirar a más.
I believe it is the minimum if we are to do any meaningful work at all.
Creo que es lo mínimo si queremos hacer algo digno.
We have no minimum wage in Denmark.
En Dinamarca no tenemos un salario mínimo.
Legislation should, at minimum, keep up with research.
La legislación debe ir como mínimo a la par con la investigación.
Next, a minimum price was introduced.
Después se introdujo un precio mínimo.
Any exceptions must be kept to a minimum.
Cualquier excepción ha de mantenerse al mínimo.
That is no achievement, it is a minimum rule of conduct.
Eso no es un logro, es una regla mínima de conducta.
That is the minimum, for otherwise, there is little point to it.
Se trata de un mínimo ya que, de otro modo, serviría de poco.
We have defined minimum standards here.
A este efecto, hemos definido unas normas mínimas.
We have a directive on minimum standards.
Tenemos una Directiva de normas mínimas.
You Germans have rejected a minimum wage.
Los alemanes han rechazado el salario mínimo.
The 20% target is binding and a minimum.
El objetivo del 20 % es vinculante y es un mínimo.
What level would the minimum wage be pegged at?
¿A qué nivel se fijará el salario mínimo?
There should be no minimum services; there should be maximum services for all.
Nada de servicios mínimos, servicios máximos a todas las partes.
I support the minimum requirements approach.
Apoyo el enfoque de requisitos mínimos.
Is there no tariff, or are there minimum tariffs?
¿No hay aranceles, o los que hay son mínimos?
I repeat: it is a minimum standard.
Repito: un mínimo estándar.
I repeat, the minimum wage.
Repito: el salario mínimo.
This would seem to be a minimum requirement.
Esto parece ser un requisito mínimo.
As to the minimum definition, everyone agrees on it.
This page is powered by the Spanish Sentences Maker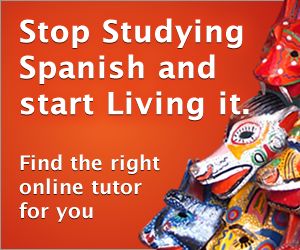 The Sentence Maker allows you to enter a word or phrase in the text box below and retrieve translated sentence pairs (English and Spanish) containing that word/phrase. This tool is great for seeing how words are used in a natural context.
---