---
Sentence Maker: maintain
The Sentence Maker allows you to enter a word or phrase in the text box below and retrieve translated sentence pairs (English and Spanish) containing that word/phrase. This tool is great for seeing how words are used in a natural context.
This matter is strictly personal, maintain discretion.
Este asunto es estrictamente personal, mantén discreción.
We should maintain a balance.
Debemos ver el equilibrio.
I maintain that they are not representative.
Sostengo que no son representativas.
We want to maintain that.
Queremos que esto siga siendo así.
We have not been able to maintain it.
No lo hemos podido mantener.
I maintain that it was fear.
Yo sostengo que fue el miedo.
So it has its reputation to maintain.
Por consiguiente, corremos el riesgo de perder nuestra buena reputación.
We must maintain technical consistency.
Debemos mantener la coherencia técnica.
They maintain that they cannot achieve the reduction in this timescale.
Sostiene que no puede realizar la reducción en este plazo.
But we maintain a sense of realism.
Pero somos realistas.
Obviously, we want to maintain standards.
¡Evidentemente queremos mantener las normas!
Where have they managed to secure peace, and maintain it too?
¿Cuándo consiguieron cerrar y mantener la paz los partidos?
My firm intention is to maintain that success.
Tengo la firme intención de mantener ese logro.
We constantly have to maintain this balance.
Hay que mantener siempre este equilibrio.
So we should maintain this balance here and certainly not abandon it.
Debemos mantener aquí este equilibrio y no abandonarlo en ningún caso.
There are shortcomings, but they are not as serious as our opponents maintain.
Hay deficiencias, pero no son tan grandes como afirman los opositores.
I maintain the exact opposite.
Yo opino exactamente lo contrario.
I maintain all that I said about education in Palestine.
Mantengo todo lo que había expresado sobre la educación palestina.
This is a genuine innovation, and we should certainly maintain it.
Se trata realmente de un nuevo paso y debemos perseverar en ello.
This is no way to maintain the dignity of Parliament.
Así no se cuida la dignidad del Parlamento.
However, we do need to maintain the sanctions.
Me parece que hemos de mantener las sanciones impuestas.
I still maintain that criticism.
Sigo manteniendo esta crítica.
It is extremely important to maintain that balance.
Es fundamental conservar el equilibrio.
You want to maintain your positions on agriculture.
Quiere mantener sus posiciones sobre la agricultura.
These documents maintain the same value for fluoride.
Estos documentos mantienen el mismo valor para el flúor.
The Commission needs to maintain that principle.
La Comisión tiene que mantener dicho principio.
We cannot maintain that there are two sets of standards?
No podemos mantener que se aplique un doble rasero.
We maintain our opposition in principle to the euro.
Mantenemos nuestra oposición en principio al euro.
We want to maintain an element of coherence.
Queremos mantener una línea coherente.
We need to maintain our priorities.
Tenemos que mantener nuestras prioridades.
Can we maintain the target?
¿Podemos mantener el objetivo?
All the Union can do is to maintain pressure.
Así, la Unión no puede sino mantener su presión.
I would maintain that you have been unfair here, Mrs Liotard.
Quiero reiterar que en este tema ha sido usted injusta, señora Liotard.
I propose to maintain this line.
Propongo que se mantenga esta posición.
It is essential to maintain sustainable fisheries.
Resulta esencial mantener una pesca sostenible.
Naturally, we shall maintain this position.
Naturalmente, mantendremos esta postura.
It is very important that we maintain a balance.
Es muy importante que mantengamos un equilibrio.
You maintain that you can do nothing about this.
Usted mantiene que no puede hacer nada con respecto a esto.
However, we need to maintain a balance.
Sin embargo, necesitamos mantener un equilibrio.
All of that, I would maintain, is about a more secure, more stable world.
Yo diría que todo ello trata de un mundo más seguro y más estable.
It must maintain its positions.
Debe mantener sus posiciones.
We still maintain this position.
Seguimos manteniendo esa posición.
However, I am of the opinion that we do have to maintain a balance.
Sin embargo, opino que tenemos que mantener un equilibrio.
Now is the time to maintain momentum.
Ahora es el momento de conservar el impulso.
However, it is necessary to maintain our vigilance.
Sin embargo, es necesario que nos mantengamos alerta.
I hope very much that we will maintain a ...
Espero sinceramente que mantengamos una...
It serves to maintain the current situation.
Sirve para perpetuar la actual situación.
That has been our consistent position and we will maintain it.
Esa ha sido nuestra posición constante y vamos a mantenerla.
I therefore maintain the reservations I have entered.
Por lo tanto, mantengo las reservas que he formulado.
It should not be possible to maintain that this is a barrier to trade.
Ello no debería considerarse una traba comercial.
If that is what you maintain, sir, then you do not know what you are talking about.
Estimado colega, si lo afirma es que no sabe de qué habla.
This page is powered by the Spanish Sentences Maker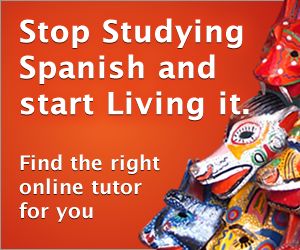 ---