---
Sentence Maker: lorry
The Sentence Maker allows you to enter a word or phrase in the text box below and retrieve translated sentence pairs (English and Spanish) containing that word/phrase. This tool is great for seeing how words are used in a natural context.
Driving a lorry is a profession with its own challenges.
Conducir un camión es una profesión con sus propios desafíos.
What if the were a train, or a TIR lorry?
¿Qué pasaría si el fuese un tren o un camión TIR?
The lorry drivers' conflict is the proof.
Una prueba de ello es el conflicto de los transportistas.
Subject: Lorry Blockade in France
Asunto: Bloqueo de camiones en Francia
This affected his ability to control the lorry he was driving.
Esas sustancias afectaron a su capacidad para controlar el camión que estaba conduciendo.
I myself dozed off at the wheel of a lorry in Finnish Lapland.
Yo mismo me he dormido al volante de un camión en la Laponia finlandesa.
But the authorities in Zeebrugge knew that the lorry in question was suspect.
Pero las autoridades de Zeebrugge sabían que el camión en cuestión era sospechoso.
The scandal surrounding lorry drivers in Luxembourg is only the tip of the iceberg.
El escándalo de los conductores de larga distancia de Luxemburgo es sólo la punta del iceberg.
A 40-tonne heavy goods lorry is fully interoperable.
Un camión de 40 toneladas es totalmente interoperable.
The profession of lorry driver should be made more attractive and also respectable.
La profesión de camionero debe hacerse más atractiva y respetable.
Lorry queues on the border between the EU and Russia were discussed.
Se habló también de las filas de camiones en la frontera entre la UE y Rusia.
Mr Cramer, nor can I share your simplistic demonising of the lorry.
Señor Cramer, tampoco puedo compartir su demonización simplista del camión.
My report strives to bring the scourge of the lorry under control.
Mi informe intenta controlar el azote que suponen los camiones.
Let us not lose sight of the good old lorry.
No nos olvidemos del antiguo y buen camión.
As a consequence, this type of request could be made by the British lorry drivers.
En consecuencia, es posible ese tipo de demanda por parte de los camioneros británicos.
Road blocks set up by lorry drivers in France
Bloqueo de carreteras por los transportistas en Francia
We congratulate the striking lorry drivers on their courage and initiative.
Felicitamos a los huelguistas por su valor y su iniciativa.
The French lorry drivers refuse to be road slaves any longer.
Los camioneros franceses no quieren seguir siendo los esclavos de la carretera.
I looked at the lorry he was sitting on and I thought: that is another one we do not have' .
Miré el camión en el que iba sentado y pensé: 'Ése es otro que no teníamos'».
Let me tell you this: my farm has a loading ramp the height of the lorry.
Les digo lo siguiente: en mi explotación hay una rampa de carga que es tan alta como el camión.
That is critical, because then the animals just go into the lorry at ground level.
Esto es lo decisivo, pues los animales entran en el camión al mismo nivel que el suelo.
When we buy animals, they leave the lorry at ground level as well.
Y si compramos animales salen también del camión al mismo nivel del suelo.
How far has the work progressed when it comes to the transport sector and lorry drivers?
¿Cuánto ha avanzado el trabajo en relación con el sector de los transportes y los conductores de camiones?
Mr Pike, a lorry driver in my constituency, was recently assaulted by his employer in the Netherlands.
El Sr. Pike, un camionero de mi circunscripción, fue asaltado recientemente por su patrón en los Países Bajos.
They had never heard of the company on the side of the lorry and the driver paid cash for the ferry.
Nunca habían oído hablar de la empresa que figuraba en el lateral del camión y el conductor pagó el ferry en efectivo.
Driving a lorry through certain parts of Europe will meet with increasing opposition.
Los camioneros encontrarán cada vez más resistencia para atravesar determinadas regiones de Europa.
I have witnessed first hand the very casual attitude of many of the lorry drivers and their companies.
He podido presenciar directamente la actitud sumamente desenvuelta de muchos de los conductores de camiones y de sus empresas.
Mr President, a policeman stops an articulated lorry in Germany because it is going too fast.
Señor Presidente, un guardia de tráfico para un camión articulado en Alemania. A dicho camión articulado se le ha dado el alto porque iba a demasiada velocidad.
Or the Commission proposal on working conditions for lorry drivers, which Mr Swoboda has already referred to.
Igualmente deberá señalarse la propuesta de la Comisión sobre las condiciones de trabajo de los conductores de camiones.
Careless lorry drivers are driving into traffic queues because their reactions are too slow.
Algunos camioneros distraídos han chocado contra otros vehículos retenidos en algún atasco por reaccionar con excesiva lentitud.
I disagree with the Commission proposal on the idea of a 12-hour rest on a lorry, especially if it concerns sheep.
No estoy de acuerdo con la propuesta de la Comisión sobre la idea de un periodo de descanso de 12 horas dentro de un camión, sobre todo en lo que respecta a las ovejas.
A Capital of Culture is hardly likely to grow up around a lorry terminal.
Es poco probable que se desarrolle una Capital de la cultura alrededor de una terminal de camiones.
However, a lorry from Birmingham takes much longer to reach the target.
Sin embargo, un camión de Birmingham tiene que recorrer un trayecto mucho más largo para llegar a su destino.
It is important for lorry drivers to be fully rested, irrespective of whether they come from Denmark or Ukraine.
Es fundamental que los conductores de camiones estén bien descansados, independientemente de que procedan de Dinamarca o de Ucrania.
What are we going to do about the Ukrainian lorry driver who is checked in Brussels, but has never heard of a digital tachograph?
¿Qué vamos a hacer con un camionero ucranio que sea objeto de un control en Bruselas, pero que nunca haya oído hablar de un tacógrafo digital?
Many Dutch lorry drivers have already been replaced by Polish drivers.
Muchos camioneros neerlandeses ya han sido sustituidos por camioneros polacos.
It can be said that that lorry classification has enabled CO2 emissions to be reduced by 30 to 40%.
Cabe afirmar que esta clasificación de los camiones ha servido para reducir las emisiones de CO2 entre un 30 y un 40 %.
Nowadays you can order everything over the Internet, but it can only be delivered by lorry or by rail.
Hoy en día podemos comprar cualquier cosa por Internet, pero sólo se puede entregar por camión o por tren.
Indeed, unlike most other people, lorry drivers have to pay heavy charges for these facilities.
De hecho, a diferencia de la mayoría de personas, los conductores de camión tienen que pagar elevadas tarifas por utilizar tales instalaciones.
They are often transported in the most environmentally unfriendly way: by lorry on the increasingly congested motorways.
A menudo son transportados de la manera menos respetuosa con el medio ambiente: por camión, por las autopistas cada vez más congestionadas.
Lorry transport provides a service to the whole economy, including the citizens.
El transporte por camiones proporciona un servicio a toda la economía; y también a los ciudadanos.
At the same time, this directive offers a helping hand to the lorry drivers who bind Europe together.
Al mismo tiempo, esta Directiva echa una mano a los conductores de camiones que dan cohesión a Europa.
The first is that we should try to insist strongly on safe parking facilities for lorry drivers.
El primero es que deberíamos insistir firmemente en las plazas de aparcamiento seguras para los conductores de camiones.
'My go-kart has crashed, so please put me at the wheel of an articulated lorry'.
"Mi kart se ha estrellado, así que por favor pónganme al volante de un camión articulado".
Freight transportation and hard working lorry drivers have become synonymous with our country.
El transporte de mercancías y los esforzados conductores de camiones se han convertido en sinónimo de nuestro país.
This does not mean, of course, that every lorry has to be unloaded at the border or its destination, which would, as we all know, be quite stupid.
Lo cual obviamente no significa que deba descargarse cada camión en la frontera o en el puesto de control aduanero. Esto sería una insensatez.
International removal companies are experiencing very similar problems with VAT to those of lorry drivers.
La Comisión ha estudiado realmente si, en virtud del régimen actual, existe algún medio para eliminar los inconvenientes que, reconozco, existen.
Subject: Checks on driving and rest periods: discrimination against foreign lorry drivers in Belgium
Haciéndose eco del interés de la Comisión, al que me he referido en repetidas ocasiones, el Presidente Santer dejó muy claro al comienzo de este año que en su opinión ya era hora de que Ecofin diera una respuesta positiva a las propuestas presentadas por la Comisión y al llamamiento hecho por los Jefes de Gobierno. Hasta el momento no ha habido ningún resultado práctico.
I understand the concern for a citizen from your constituency, Mr Howitt, and for all the lorry drivers who are affected.
Estimado colega, comprendo su preocupación por un ciudadano de su circunscripción electoral y por todos los conductores de vehículos industriales que se encuentran afectados.
Unfortunately this year, these attacks have once again begun and at least one lorry has been attacked.
Este año, desgraciadamente, los ataques han empezado de nuevo: un camión ha sido asaltado.
This page is powered by the Spanish Sentences Maker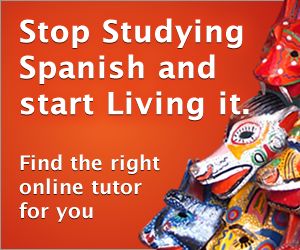 ---