---
Sentence Maker: logical
The Sentence Maker allows you to enter a word or phrase in the text box below and retrieve translated sentence pairs (English and Spanish) containing that word/phrase. This tool is great for seeing how words are used in a natural context.
Let's sit down and wait for her until 9:45, which seems logical to me.
Sentémonos y esperémosla hasta las diez menos cuarto, lo cual me parece lógico.
This would not be very logical.
Tendría poca lógica.
That would be the most logical thing for it to do.
Sería lo más lógico por su parte.
That is just not logical.
Eso no es lógico.
These are not logical formulations.
Estos no son planteamientos lógicos.
We need to be logical about this.
Aquí debemos ser totalmente lógicos.
I think that this is only logical.
Me parece que esto sólo es lógico.
That is both logical and correct.
Es algo tanto lógico como acertado.
I do not think that would be logical.
En mi opinión, esta opción carece de toda lógica.
That is the logical thing to do.
Es lo más lógico.
It is logical and it requires a logical and rational response from London.
Es lógico y requiere una respuesta lógica y racional de Londres.
It is quite logical, it is consistent!
¡Es totalmente lógico y coherente!
It is only logical that we should observe these values.
Es lógico que sigamos estos valores.
Let us be logical about this.
Pues, en definitiva, seamos un poco lógicos.
I believe this is the next logical step.
Creo que es una consecuencia lógica si a ese paso ahora sigue otro.
That is a perfectly logical sequence.
Esto es lógico.
I feel that it was logical to do the work that we did.
Pienso que era lógico que realizáramos dicho trabajo.
That is logical because both committees had worked together before.
Esto resulta lógico ya que ambas comisiones ya colaboraron juntas en la etapa anterior.
The request is logical in my view.
A mi juicio, es una petición lógica.
It is logical that this issue should also be dealt with.
Y es lógico que también ocupe el mismo lugar temático.
There is no logical reason why there should be a delay in this matter.
A ese respecto ningún retraso sería comprensible.
The answer is quite logical.
La respuesta es bastante lógica.
But this is not jumping the gun, it is being logical.
Pero esto no es precipitación, sino la manera lógica de proceder.
That, after all, would be the logical conclusion to come to.
Al fin y al cabo, esta sería la conclusión lógica a la que se llegaría.
'The polluter pays' should be the logical adage.
«Quien contamina paga» ha de ser la moraleja lógica.
It will make the order more logical.
Así facilitaremos un orden más lógico.
It is therefore logical to tighten up the rules.
Por ello es evidente que necesitamos reglas más estrictas.
That is the only logical and honest approach.
Este es el único planteamiento lógico y honrado.
This is the logical second step.
Este es el segundo paso lógico.
This is the logical direction to follow.
Esta es la dirección lógica a seguir.
That is the logical and normal way to go.
Ese es el camino lógico y normal que hay que seguir.
Does the Commission consider this to be fair and logical?
¿Cree la Comisión que este mecanismo es lógico y equitativo?
That seems perfectly logical to me.
Me parece totalmente lógico.
That is a logical and conclusive procedure.
Éste es un procedimiento lógico y concluyente.
We should also be logical, however.
No obstante, debemos actuar con lógica.
It is logical and normal, and it is what our citizens would want.
Es lógico y normal, y así lo querrían nuestras ciudadanías.
There appears to be no logical justification for this.
No parece haber una justificación lógica para ello.
Our policy there is based on logical steps.
Nuestra política aquí se basa en pasos lógicos.
The logical question is: why did this not happen earlier?
La cuestión lógica es, ¿por qué no se detectó antes?
It is logical that our attention is focused on cities.
Es lógico que nuestra atención se centre en las ciudades.
The Treaty is the logical response to these challenges.
El Tratado es la respuesta lógica a estos desafíos.
This is logical, but needs greater flexibility.
Esto es lógico, pero necesita mayor flexibilidad.
We are drawing too few logical conclusions from our discussions.
Estamos extrayendo muy pocas conclusiones lógicas de nuestros debates.
This standard is a logical and very welcome step.
Esta normativa es una medida lógica y necesaria.
That is logical and something we should welcome.
Es algo lógico y que deberíamos acoger con beneplácito.
I believe this would be a fairly logical approach.
Creo que esto tiene una cierta lógica.
Unfortunately, this was not followed through to its logical conclusion.
Lamentablemente, no se le siguió hasta el final de su lógica.
Would it not be more logical to make it this summer?
¿No sería más lógico que esa fecha fuera este verano?
There is, however, a logical explanation.
Pero ese fenómeno tiene una explicación lógica.
It is a logical sequence of events.
Es una cadena de obviedades.
Clearly this is not altogether logical, Commissioner!
Naturalmente, esto no es del todo lógico, señor Comisario.
This page is powered by the Spanish Sentences Maker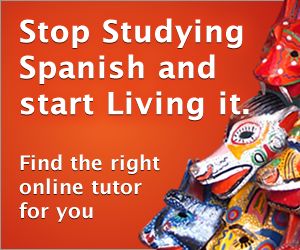 ---