---
Sentence Maker: lightning
The Sentence Maker allows you to enter a word or phrase in the text box below and retrieve translated sentence pairs (English and Spanish) containing that word/phrase. This tool is great for seeing how words are used in a natural context.
The lightning split the tree in two.
El rayo partió el árbol por la mitad.
After the lightning comes the thunder.
Después del relámpago viene el trueno.
People now travel at lightning speed.
La gente viaja ahora a la velocidad de la luz.
It is only in Kosovo that we have seen things happening at lightning speed.
Kosovo es el único lugar en que los acontecimientos se han precipitado a la velocidad de un rayo.
On the contrary, in our view it is a kind of lightning conductor to deflect any complaints to the WTO by other developing countries.
Este "monitoring" nos parece al contrario una especie de pararrayos protector contra la presentación de denuncias por otros países en desarrollo ante la OMC.
The challenges we face may be the gravest for generations, and they are evolving at lightning speed.
Las dificultades que estamos pasando pueden ser las más graves que vivamos en varias generaciones, y están evolucionando a la velocidad de la luz.
What we have here, in fact, is nothing more or less than a lightning attack designed to perpetuate the system of dependency on the banks.
Por consiguiente, nos encontramos nada menos que ante un golpe de mano en favor de la perpetuación del sistema de dependencia de los bancos.
Unfortunately, the weather was dreadful - black clouds, rain, lightning, storms - and the plane began to toss about.
Lamentablemente, el tiempo era malo - nubarrones, lluvia, rayos, tormenta - y el avión empezó a tambalearse.
The change in the administration may seem to have happened at lightning speed, but in reality the tone began to change several months back.
El cambio de la Administración puede parecer fulgurante, pero en realidad el tono comenzó a cambiar hace ya varios meses.
Let us remember, after all, that it was launched in 2005 following the lightning spread of SARS two years ago.
Recordemos, después de todo, que el mismo se puso en marcha en 2005, tras la fulgurante propagación del SRAS hace dos años.
My second point is that the United States Government and the Federal Reserve System reacted vigorously and with lightning speed.
Mi segundo comentario es que el Gobierno de los Estados Unidos y el Sistema de la Reserva Federal han reaccionado enérgicamente y con la velocidad del rayo.
You might therefore ask whether Frontex is not just having to act as a lightning conductor to appease the citizens of Europe.
Por consiguiente, cabría preguntarse si Frontex no está actuando únicamente como un pararrayos para tranquilizar a los ciudadanos europeos.
The President of the Autonomous Region, Mr Zaplana, made a lightning visit to the area but, surprisingly, decided that it was inappropriate to declare the region a disaster area.
Sorprendentemente, el Presidente de la Comunidad Autónoma, Sr. Zaplana, tras una visita relámpago decidió que no era pertinente la declaración de zona catastrófica.
Only true solidarity can help here and not the Saint Florian principle of hoping that the lightning strikes elsewhere.
Aquí solamente puede servir la verdadera solidaridad y no, como decimos en alemán, el principio de San Florián: el rayo, que caiga en la casa del vecino.
This page is powered by the Spanish Sentences Maker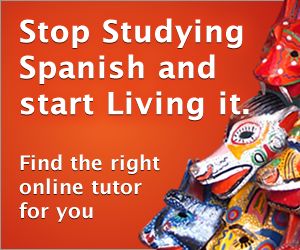 ---