---
Sentence Maker: lie
The Sentence Maker allows you to enter a word or phrase in the text box below and retrieve translated sentence pairs (English and Spanish) containing that word/phrase. This tool is great for seeing how words are used in a natural context.
He told us he was a millionaire but everything turned out to be a lie.
Nos contó que era millonario pero resultó que todo era mentira.

Just tell him the truth, you don't have to lie to him.
Basta que le digas la verdad, no tienes que mentirle.

When a lie becomes a truth that is romanticism.
Cuando la mentira se convierte en verdad se le llama romanticismo.

The criminal tried to lie.
El criminal trató de mentir.
I don't like people who lie.
No me gustan las personas mentirosas.
When I lie, I'm discovered immediately after.
Cuando yo miento me descubren en seguida.
You don't lie to me anymore.
Ustedes no me mienten más.
I lie to my parents.
Yo miento a mis padres.
You lie to your teacher.
Tú mientes a tu maestro.
We didn't lie.
Nosotros no mentimos.
You lie to my firend.
Tú le mientes a mi amiga.
I don't want to listen anymore, it's all a lie.
No quiero escuchar más, todo es mentira.
We are supporting him and it is a lie that we have cpoken with another technician.
Lo estamos respaldando y una mentira que hayamos hablado con otro técnico.
You have to lie down face up flexing your legs.
Hay que ponerse boca arriba flexionando las piernas.
There would be no reason to lie.
No habría que mentir.
Please lie down.
Por favor acuéstese.
I hate when people lie.
Detesto que la gente mienta.
That too was a lie.
¡Mentira!
But that was - and is - a lie.
¡Sin embargo, era y sigue siendo mentira!
So the fault does not lie with you.
Por tanto, no se debe a usted.
Obviously, you do not lie.
No cabe duda de que usted no miente.
Where, then, do the problems lie?
Where do our opportunities lie?
¿Dónde se hallan nuestras oportunidades?
And where does the problem lie?
¿Y dónde radica el problema?
Where does the problem lie?
¿Dónde está el problema?
That is where this responsibility should lie.
Ahí es donde debería recaer esta responsabilidad.
Where does the truth lie?
¿Cuál es la verdad?
It is all part of the lie.
Es todo parte de la mentira.
Where do the reasons for this lie?
¿Qué ha provocado esta situación?
This is where its interests lie.
Aquí es dónde se halla su interés.
That is where your priorities lie.
Ahí es donde residen sus prioridades.
Where does the responsibility lie?
¿Dónde recae la responsabilidad?
This is where the problems lie.
Ahí es donde está el problema.
Where does the resistance lie?
¿Dónde tenemos la resistencia?
That is a cynical lie.
Eso es una cínica mentira.
Where should our priority lie?
¿Cuál de las dos tiene preferencia?
Where does the solution lie?
¿Dónde está la solución?
That is where the problems lie.
Es aquí donde tenemos los problemas.
Where does the fault lie?
¿Dónde se encuentra el fallo?
That is an outrageous lie!
Esta es una mentira desvergonzada.
Do Europeans have the right to say that a lie is a lie?
Los europeos tienen derecho a decirlo: ¿una mentira es una mentira?
Where then do Europe's shortcomings actually lie?
¿En donde están realmente los déficit de Europa?
Thirdly, where does the Commissioners' responsibility lie?
En tercer lugar, nos preguntamos hasta dónde llega la responsabilidad de los Comisarios.
Those who lie down with dogs get fleas.
A los que se juntan con perros se les pegan las pulgas.
That is not, and never has been, where ECHO's strengths lie.
No es ahí, ni nunca lo ha sido, donde residen los puntos fuertes de ECHO.
But it shows where the shortcomings lie.
Esto revela dónde se encuentran hoy los fallos.
Where do I think these priorities lie?
¿Cuáles son a mi modo de ver los aspectos prioritarios?
That is an unusually impudent lie.
Esto es mentira.
Our differences lie in how and from when, if I have understood correctly.
Las diferencias residen en cómo y a partir de qué momento, si entiendo bien.
This is precisely where our main concerns lie.
Y ése es nuestro principal motivo de preocupación.
That proved to be another lie.
¡Mentira!
You have made your bed – now you have to lie in it.
Usted se ha hecho su cama, y ahora tiene que acostarse en ella.
We are left with the lie of an unwinnable war.
Esto nos deja con la mentira de una guerra imposible de ganar.
Where do our responsibilities lie, and where do we go from here?
¿Cuáles son nuestras responsabilidades y qué camino hemos de seguir a partir de ahora?
What are the challenges that lie ahead?
¿Qué retos nos esperan?
Where will the threshold lie?
¿Dónde se situará el umbral?
As you know, the responsibility does not lie with this House.
Como sus Señorías saben, la responsabilidad no reside en esta Cámara.
In short, it is a debate about where our foundations lie.
En resumen, es un debate sobre dónde residen nuestros pilares.
That is where the Commission's priorities lie.
Esas son las prioridades de la Comisión.
Of course advertisements must not lie!
¡Por supuesto que los anuncios no deben mentir!
But real challenges lie ahead.
Pero quedan por delante verdaderos retos.
To say otherwise would be to lie.
Decir lo contrario sería mentir.
To say otherwise would again be to lie.
Decir lo contrario también sería mentir.
If we do not do this, a number of surprises lie in wait.
Si no lo hacemos tendremos algunas sorpresas.
The problems with fishmeal lie elsewhere.
Los problemas con la harina de pescado son de índole distinta.
It is a harsh lie which is not based on fact.
Es una pura mentira que no se basa en los hechos.
Therein lie some of the inconsistencies.
En esto consisten algunas de las incoherencias.
This page is powered by the Spanish Sentences Maker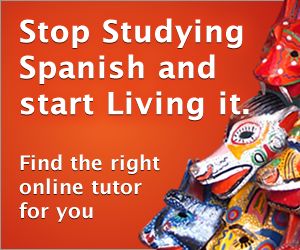 ---