---
Sentence Maker: leftist
It's considered a leftist ideology.
Se consideraba una ideología izquierdista.
It is too leftist and federalist for most Conservatives.
Es un partido demasiado izquierdista y federalista para la mayoría de los Conservadores.
In this respect, he is no different from his fellow leftist Hugo Chávez of Venezuela.
A este respecto, no se diferencia en nada de su colega izquierdista Hugo Chávez, de Venezuela.
Now we need a resurrection of leftist thinking in Europe.
Lo que ahora es necesario en Europa es un renacer de los planteamientos izquierdistas.
We are fully aware of the state and condition your countries were in after years of an oppressive leftist regime.
Huelga decirlo, porque después de la adhesión de Rumanía, no menos de 1 457 km del total de 2 508 km formarán parte de la frontera externa de la UE, aparte del tema del control de la costa rumana del Mar Negro.
However, some of your Leftist colleagues have used this opportunity once again to try to crush and humiliate the people of Israel.
Ahora bien, sus colegas de la izquierda, algunos de ellos, han utilizado esta oportunidad una vez más para intentar aplastar y humillar al pueblo de Israel.
I have nothing against environmental friendliness, but these days the environment has been rendered unaffordable by leftist politicians.
No tengo nada en contra del respeto por el medio ambiente, pero en estos días los políticos de izquierda han convertido el medio ambiente en algo inasequible.
Finally, the social perception which the leftist ideology has been cultivating for years now, that profit is the demon and enemy of society, must be overturned immediately and definitively.
Por último, la percepción social que ha venido cultivando durante años la ideología de izquierdas, en el sentido de que los beneficios son el demonio y el enemigo de la sociedad, debe abandonarse de forma inmediata y definitiva.
In case we have not known it so far, we can now learn the fact that a dictatorship – be it rightist or leftist – does not allow compromises.
Por si no nos habíamos enterado, ahora ya sabemos que una dictadura, sea de izquierdas o de derechas, no permite medias tintas.
They often give more money and influence to organisations controlled by leftist ideology and opposition to free trade than to the really poor in underdeveloped countries.
A menudo se destina más dinero e influencia a organizaciones controladas por la ideología de izquierdas y una oposición al libre mercado que a los países verdaderamente pobres y subdesarrollados.
Mr Barroso, in a belated echo of his Trotskyist, his Maoist past, speaks like a true leftist.
El señor Barroso, en recuerdo tardío de su pasado trotskista, maoísta, habla como una auténtica persona de izquierdas.
Mr Wilders is being persecuted by the leftist elite because he warns the Netherlands, Europe and the world about a fascist ideology that goes by the name of Islam.
La élite de izquierdas persigue al señor Wilders por advertir a los Países Bajos, a Europa y al mundo de la amenaza de una ideología fascita que tiene por nombre islam.
In addition, it is silent about the repression of workers, trade unionists and leftist forces in Turkey, as well as of the Kurdish minority.
Además, no menciona la represión existente en Turquía contra los trabajadores, los sindicalistas y las fuerzas políticas de izquierdas, así como contra la minoría kurda.
The resolution ignores the repression of workers, trade unionists and leftist forces in Turkey, and of the Turkish people.
La resolución ignora la represión existente en Turquía contra los trabajadores, los sindicalistas y las fuerzas políticas de izquierdas, y contra los ciudadanos turcos.
This is a typical leftist method of solving crime problems - by banning everything and everyone and, what is more, for 30 years.
Este es un método típico de la izquierda para resolver problemas delictivos: prohibirle todo a todo el mundo y, es más, durante 30 años.
As usual, however, this type of report is full of rather vague, blanket proposals that are actually unacceptable, and is rooted in strong leftist, ecological and pro-immigration connotations.
Sin embargo, como es habitual, este tipo de informes están llenos de propuestas vagas y generales que realmente resultan inaceptables, y están arraigados en pronunciadas connotaciones izquierdistas, ecologistas y favorables a la inmigración.
This page is powered by the Spanish Sentences Maker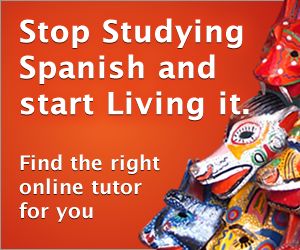 The Sentence Maker allows you to enter a word or phrase in the text box below and retrieve translated sentence pairs (English and Spanish) containing that word/phrase. This tool is great for seeing how words are used in a natural context.
---