---
Sentence Maker: languages
The book "One Hundred Years of Solitude" was written in Spanish and then translated into different languages.
El libro "Cien Años de Soledad" fue escrito en español y después fue traducido a distintos idiomas.

The book "One Hundred Years of Solitude" has been translated to 35 languages.
El libro "Cien Años de Soledad" ha sido traducido a 35 idiomas.

In South America, they speak 65 indigenous languages apart from Spanish.
En Suramérica se hablan aparte del español y del portugués unas 65 lenguas autóctonas.

There are sayings in other languages as well?
¿Habrá dichos en otros idiomas también?
This job requires knowledge of languages.
Este puesto de trabajo requiere saber idiomas.
foreign languages
Lenguas extranjeras
You must know at least three languages in order to work for the United Nations.
Para trabajar en las Naciones Unidas, es indispensable que sepa usted por los menos tres idiomas.
Learning languages is very practical.
Aprender idiomas es muy práctico.
Mr. Cervantes speaks several languages, doesn't he?
El Sr. Cervantes habla varios idiomas, ¿verdad?
She plays tennis and speaks two languages.
Ella juega tenis y habla dos idiomas.
Knowing languages gives you the freedom to travel.
Conocer idiomas te da libertad para viajar.
What languages do you speak?
¿Qué idiomas hablas?
We do it in 20 languages.
Lo hacemos en 20 lenguas.
Which languages are most spoken?
¿Qué lenguas se hablan más?
We have our official languages.
Tenemos nuestras lenguas oficiales.
These citizens have the right to speak in their own languages, to be treated in their own languages and to have services provided in their own languages.
Estos ciudadanos tienen derecho a hablar en su idioma, a que les atiendan en su idioma, a que les presten el servicio en su idioma.
If we only had a knowledge of the major languages, we should still be unable to read these languages.
Si solo conociéramos las lenguas importantes, no podríamos leer en esas otras lenguas.
These languages should not be allowed to suffer because of the dominant role of a few major languages.
No hay que permitir que esos idiomas salgan perjudicados como consecuencia del papel dominante de algunos idiomas principales.
We are not talking about recognizing more working languages or more official languages.
No estamos hablando de un reconocimiento de más lenguas de trabajo ni de más lenguas oficiales.
It would have been better if she had obtained channels in all languages.
Habría sido mejor si hubiera logrado canales para todas las lenguas.
2001: European Year of Languages
Año Europeo de las Lenguas
These languages furthermore do not have any media of their own.
Lenguas que, además, tampoco tienen medios de comunicación propios.
My knowledge of the other languages is insufficient.
Para las demás lenguas, mis conocimientos son insuficientes.
My language, Catalan, is one of these languages.
Mi lengua, el catalán, forma parte de este grupo.
I have the greatest sympathy for regional languages.
Siento mucha simpatía por los idiomas regionales.
My second question concerns languages.
La segunda pregunta se refiere a las lenguas.
That principle applies to all official languages.
Este principio se aplica a todas las lenguas oficiales.
This is reflected in a certain manner in languages.
Este hecho se refleja hasta cierto punto en las lenguas.
There is an Estonian saying - the more languages, the more lives.
Hay un dicho estonio que dice: cuantas más lenguas, más vidas.
Certain languages are invaluable tools for it to do so.
Algunas lenguas son herramientas inestimables para hacerlo.
The same goes for the subject of the languages used.
Lo mismo ocurre con el tema de las lenguas utilizadas.
There is no discrimination between languages in this proposal.
En esta propuesta no se hace distinción entre los idiomas.
Allow me now to switch languages.
Permítanme ahora cambiar de lengua.
All the languages are eligible for this programme.
Todas las lenguas pueden optar al programa.
Those languages were simply banned.
Sencillamente, se prohibían esas lenguas.
This is currently the case for only four languages.
Éste es el caso actual de cuatro idiomas únicamente.
The same applies to Basque and numerous other languages.
Lo mismo cabe decir del vasco y de otras muchas lenguas.
The first concerned minority languages.
La primera se refiere a las lenguas minoritarias.
However, I do have reservations about the languages to be used.
Sin embargo, abrigo reservas respecto a las lenguas que deben utilizarse.
It is also available in all languages.
Figura también en todos los idiomas.
Diversity of languages, just as numerous.
Diversidad de lenguas, que también son numerosas.
The report is now available in all languages.
El informe ya está disponible en todas las lenguas.
We will check the performance in those languages.
Revisaremos la traducción a esas lenguas.
Here in Parliament, we have interpretation into all our languages.
En esta Cámara se traduce a todas las lenguas.
It is important to have the same, correct version in all languages.
Es importante que en todas las lenguas aparezca la versión correcta.
Mr Sarlis, we have all understood, and in all languages.
Señor Sarlis, lo hemos entendido muy bien todos, en todas las lenguas.
This should be similarly modified in the other languages.
Las demás lenguas tienen que amoldarse a esto.
Languages are more than mere words.
Las lenguas son algo más que meras palabras.
At present only some of the languages are available.
Sin embargo, sólo algunos idiomas se encuentran disponibles.
I am not fanatical about languages, but I do wonder why there should be three languages and not five, as is the case in the Community Trademark Office.
No soy ningún fanático lingüístico, pero pregunto, ¿por qué tres idiomas y por qué no cinco, al igual que la oficina de marcas?
There are languages which are not spoken by many people but which are nevertheless national languages, such as Luxemburgish.
Hay lenguas que no habla mucha gente, pero que sin embargo son lenguas nacionales, como el luxemburgués.
There are so many languages in Europe that could become official languages when Europe is closer to its people.
Hay tantas lenguas en esta Europa que podrían llegar a ser oficiales el día en que esté más próxima de los ciudadanos.
It is not necessary to modify it, whether by reducing the number of languages, as has been suggested by some, or by adding more languages.
No es necesario modificarlo, ya sea reduciendo el número de lenguas, como alguien ha sugerido, o añadiendo lenguas nuevas.
This involved not only the major languages, but also lesser-used regional and minority languages.
No se trataba únicamente de las grandes lenguas, sino también de las lenguas regionales y minoritarias menos utilizadas.
I also agree that we must monitor the treatment of minority languages, including autochthonous languages.
Coincido también en que debe vigilarse el tratamiento de los idiomas minoritarios, incluidos también los autóctonos.
In application of these rules, there are at present 20 official languages and working languages of the EU institutions.
En aplicación de dicho régimen, las lenguas oficiales y las lenguas de trabajo de las Instituciones de la Unión son actualmente 20.
All these practices are followed with due respect for the equality of languages as official and working languages.
Todas estas prácticas se efectúan dentro del pleno respeto de la igualdad de las lenguas en su calidad de lenguas oficiales y de trabajo.
In procedural terms, we use only some languages in the college, but at the official and working levels, all languages are equal.
En el Colegio de Comisarios utilizamos únicamente algunas lenguas para los procedimientos, pero a nivel oficial y de trabajo, todas las lenguas son iguales.
That means a budget is needed for minority languages and for the European Bureau for Lesser Used Languages.
Esto implica que se necesita un presupuesto para las lenguas minoritarias y para la Oficina Europea de Lenguas Minoritarias.
These classical languages are the source of many words and expressions in all the languages of Europe and beyond.
Estas lenguas clásicas son el origen de muchas palabras y expresiones de todas las lenguas de Europa y de los otros continentes.
It should be noted that this relates to the spoken languages of the Member States and not dead languages.
Cabe destacar que se trata de lenguas habladas en los Estados miembros y no de lenguas antiguas.
And the European languages should not be taught only as foreign languages; they should become a vehicle for teaching the various subjects.
Y las lenguas europeas no deben ser enseñadas sólo como lenguas extranjeras, sino que deben constituir vehículos para la enseñanza de las diversas disciplinas.
This page is powered by the Spanish Sentences Maker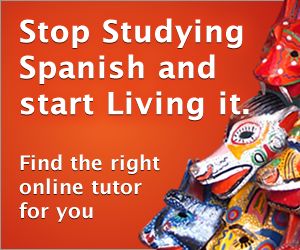 The Sentence Maker allows you to enter a word or phrase in the text box below and retrieve translated sentence pairs (English and Spanish) containing that word/phrase. This tool is great for seeing how words are used in a natural context.
---