---
Sentence Maker: lacks
The Sentence Maker allows you to enter a word or phrase in the text box below and retrieve translated sentence pairs (English and Spanish) containing that word/phrase. This tool is great for seeing how words are used in a natural context.
In my view, this amendment lacks precision.
En mi opinión, esta enmienda es demasiado poco precisa.
This argument is irrational and lacks objectivity.
Esa argumentación carece de racionalidad y objetividad.
What it lacks is clarity and legal certainty.
Lo que falta es claridad y seguridad jurídica.
However, this lacks ambition and innovation.
Pero esta iniciativa es poco ambiciosa e innovadora.
This argument is irrational and lacks objectivity.
Este argumento carece de racionalidad y de objetividad.
The Council also lacks vision.
El Consejo carece también de visión.
I think that it lacks financial consistency.
Creo que le falta coherencia financiera.
The register lacks relevant information.
El registro carece de información relevante.
The Commission's proposal lacks logic.
Hay una falta de lógica en la propuesta de la Comisión.
However, the proposal lacks muscle.
Con todo, la propuesta es demasiado difusa.
Applying double standards lacks all credibility.
Esta manera de medir las cosas con un doble rasero no tiene ninguna credibilidad.
This model is not convincing because it lacks sufficient justification.
Este modelo no convence ya que adolece de justificaciones suficientes.
The judiciary lacks the means to administer justice.
The consequence of this change is that the text lacks coherence.
La consecuencia de este cambio es que el texto carece de coherencia.
This shows how absurd this motion is and how it lacks credibility.
Esto demuestra lo absurdo de esta moción y la falta de credibilidad que tiene.
It is budgetary resources that Europe sorely lacks.
Sin duda Europa carece de recursos presupuestarios.
Our political and military leadership lacks substance.
Nuestros dirigentes políticos y militares carecen de lo esencial.
The report lacks balance and practical relevance.
El informe carece de equilibrio y de relevancia práctica.
This means that our work lacks points of reference.
Esto significa que nuestro trabajo carece de puntos de referencia.
This process lacks scientific rigour and integrity.
Este proceso carece de rigor científico e integridad.
The health check lacks solidarity, more than anything.
El chequeo general, sobre todo, carece de solidaridad.
In my opinion the report lacks balance and is russophobic.
Creo que el informe carece de equilibrio y es rusofóbico.
It lacks the basic infrastructure of a free society.
Carece de la infraestructura básica de una sociedad libre.
She is nothing of the sort: she lacks moral fibre.
Nada de eso: carece de crédito moral.
The current system is very complicated and lacks transparency.
El sistema actual es muy complicado y carece de transparencia.
The current system is very complicated and lacks transparency.
El sistema actual es muy complicado y carece de transparencia.
The report lacks both analysis and political judgement.
Tiene fallos tanto en la parte de análisis como en sus juicios políticos.
Our Parliament lacks credibility outside these walls.
Nuestra Asamblea carece de credibilidad cara al exterior.
But as a political observation the point lacks any utility.
Pero como observación política, el comentario carece de ninguna utilidad.
But what the stability pact lacks is the growth element.
Pero lo que falta al pacto de estabilidad es el componente de crecimiento.
Time is not on our side and the population lacks everything.
El tiempo apura, ya que la población carece de todo.
Not to be too negative, the future treaty lacks inspiration.
Sin duda, si bien todo no es negativo, al futuro Tratado le falta ímpetu.
What Europe today most lacks, is confidence in its own destiny.
Lo que más falta hace a la Europa de hoy es la confianza en su propio destino.
The report entirely lacks an analysis in this area.
El informe carece totalmente de un análisis en este campo.
I do not question this position, but I think it lacks precision.
No discuto esta posición, pero me parece que le falta precisión.
But at the moment, this association dialogue lacks credibility.
Pero actualmente ese diálogo de asociación tiene un déficit de credibilidad.
I think this little report lacks ambition.
Con este pequeño informe, pienso que damos muestras de muy poca ambición.
And the text that we are discussing here has none of those three qualities. It lacks prudence, it lacks wisdom and it lacks legal quality.
Y ninguna de las tres cosas se dan en el texto del que aquí estamos hablando: falta prudencia, falta sabiduría y falta calidad jurídica.
Above all, it lacks drive in the sectors I have mentioned, for example, as regards the Balkans.
Falta ante todo un impulso en los ámbitos que he citado, por ejemplo, en lo relativo a los Balcanes.
Europe lacks, as has already been stated, entrepreneurs and entrepreneurial spirit.
Europa carece, como se ha dicho ya, de empresariado, de espíritu emprendedor.
European citizenship is an abstract concept which lacks any legal form.
La ciudadanía europea es un concepto abstracto que carece de virtualidad jurídica.
Mr President, the European Union lacks moral authority.
Señor Presidente, la Unión Europea carece de autoridad moral.
In particular, this programme lacks cohesion and has been insufficiently implemented.
En particular, a este programa le falta cohesión y ejecución.
It is incomprehensible why sport lacks a legal base in the European Union.
No deja de ser incomprensible que no exista una base jurídica para el deporte en la Unión Europea.
It lacks essential political freedoms and human rights are violated.
Faltan las más elementales libertades políticas y se violan los derechos humanos.
Action as a Community is what Europe lacks, and it is on that that we must concentrate.
Lo que Europa necesita es acción comunitaria, y ahí es donde debemos concentrarnos.
The EU has the means to reduce these problems, but lacks the political will to do so.
La UE tendría medios a su alcance para reducir estos problemas, pero no existe una voluntad en este sentido.
Firstly, the programme which is presented to us lacks focus.
En primer lugar, el programa que nos han presentado carece de enfoque.
The entire process lacks any clear approach or personal accountability.
Todo el proceso carece de consistencia y de criterios claros de responsabilidad personal.
When we talk about environmental protection, what we say sometimes lacks credibility.
Cuando hablamos de la protección del medio ambiente, ello resulta, a veces, un tanto increíble.
This page is powered by the Spanish Sentences Maker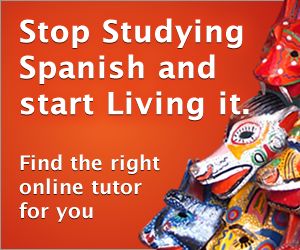 ---