---
Sentence Maker: kerosene
The Sentence Maker allows you to enter a word or phrase in the text box below and retrieve translated sentence pairs (English and Spanish) containing that word/phrase. This tool is great for seeing how words are used in a natural context.
By taking a kerosene heater with us, the matter was resolved.
Con llevarnos un infiernillo, asunto resuelto.

This is also why we support the principle of a tax on kerosene.
Por este motivo apoyamos en principio un impuesto sobre el queroseno.
Here I am thinking in particular of the kerosene used in aviation.
Pienso concretamente en el queroseno utilizado en la aviación.
A discussion that ties in closely with this is the demand for a kerosene tax.
Un debate estrechamente relacionado con lo anterior es la demanda de un impuesto sobre el queroseno.
It also goes without saying that kerosene should be taxed.
Ni que decir tiene que el queroseno debería estar sujeto a impuestos.
Among mineral oils, there is the case of aviation fuel, kerosene.
En cuanto a los hidrocarburos nos encontramos, por su parte, con el combustible empleado en la aviación, el queroseno.
And, by the way, how are the studies on kerosene tax and other levies progressing?
¿Cómo relacionar una mayor liberalización y precios todavía más bajos con la necesidad de reducir el CO2 ?
That is why the introduction of a tax on kerosene within the Union is urgently required.
Urge, por tanto, la introducción de un impuesto sobre el queroseno en la Unión.
Thanks to the absence of tax on kerosene, they already have the edge on transport on the ground.
El mero hecho de que no existe un impuesto sobre el queroseno aventaja claramente a este sector, en detrimento del transporte por carretera.
Also, it harps on endlessly about kerosene tax as being the panacea for all environmental problems and much more.
También habla constantemente del impuesto sobre el queroseno como la panacea para todos los problemas ambientales y muchas otras cosas.
Focusing our discussion exclusively or primarily on the kerosene tax is unlikely to solve the problem.
El hecho de centrar nuestro debate exclusiva o principalmente en el queroseno no va a resolver el problema.
We are not in favour of a kerosene tax or including air travel within the VAT system.
No estamos a favor de un impuesto sobre el queroseno ni de la inclusión de los viajes en avión dentro del sistema del IVA.
NASA has announced the launching of a programme to find solutions for improving kerosene.
La NASA ha anunciado el lanzamiento de un programa destinado a buscar soluciones para mejorar el queroseno.
On the issue of tax on air kerosene, the issue has already been discussed with the Member States.
A propósito del impuesto sobre el queroseno empleado en el transporte aéreo, la cuestión se ha debatido ya con los Estados miembros.
CO2 consumption must be taxed, and kerosene taxes must be brought in at long last.
El consumo de CO2 debe ser gravado, y debemos imponer por fin impuestos sobre el queroseno.
There is one incomprehensible exception which clearly flouts this rule, and that is the kerosene exemption for commercial aviation.
Hay una excepción incomprensible que está en flagrante contradicción con esta regla y es la relativa a la exención para el queroseno en la aviación comercial.
We are now imposing limit values for liquid fuels, apart from kerosene.
Estamos fijando ahora valores límite para los combustibles líquidos, con la excepción del queroseno.
Here too, I would ask you to answer the questions my fellow Members have been asking. When will kerosene finally be taxed?
Y en este contexto yo le ruego que responda también a las preguntas que ya le han formulado los colegas: ¿cuándo se establecerá finalmente el impuesto sobre el queroseno?
The question of a flight tax or a kerosene tax, which we have discussed once or twice, is somewhat more difficult.
La cuestión de una tasa a los aviones o una tasa al queroseno, cuestión que ya ha sido debatida en varias ocasiones, resulta un poco más complicada.
This sector is completely excluded because there are certain problems with levying this tax on kerosene.
Me parece, sin embargo, inaceptable que formulemos una propuesta que no tome en consideración el sector que se caracteriza por la mayor subida porcentual de emisiones de CO2 .
The international exemption for aircraft kerosene must be abolished as quickly as possible.
Las exenciones internacionales respecto del queroseno de los aviones deben suprimirse cuanto antes.
As far as my second point is concerned, I believe that we should not be too hasty in legislating on the taxation of kerosene.
Con respecto a mi segundo punto de desacuerdo, considero que no habría que legislar demasiado prematuramente en cuanto al impuesto sobre la kerosina.
Furthermore, aviation firmly had the edge on railways in terms of taxes, because kerosene is still not taxed, while all forms of travel on the ground are.
Además, el tráfico aéreo ya se encontraba en una posición fiscal mucho más ventajosa en comparación con el ferrocarril porque el queroseno no se grava todavía y todas las formas del transporte terrestre sí.
I have, on many occasions in the past, asked questions and spoken about both imposing a tax on kerosene and a single air space control system.
En el pasado y en repetidas ocasiones pregunté e intervení tanto sobre la imposición del queroseno como sobre un sistema único de control del espacio aéreo.
Yet again, the age-old favourite of kerosene tax has popped up, another way of sneaking it in through the back door.
Una vez más, ha vuelto a aparecer el eterno favorito del impuesto sobre el queroseno, otra manera de colarlo por la puerta trasera.
I have proposed a European levy of one cent on every litre of petrol, diesel and kerosene sold in the Union.
He propuesto una tasa europea de un céntimo sobre cada litro de gasolina, de gasóleo y de queroseno vendido en la Unión.
   Last month I tabled a question for this session of Question Time to the Council on a related subject, that of EU kerosene tax.
   – El mes pasado formulé una pregunta para esta sesión del Turno de Preguntas al Consejo sobre un asunto relacionado, el impuesto sobre el queroseno en la Unión Europea.
Can the Council Presidency please tell me whether this is a case of incompetence, or is there a secret agenda to introduce a kerosene tax?
¿Podría la Presidencia del Consejo, por favor, decirme si se trata de un caso de incompetencia o es que existe un plan secreto para introducir un impuesto sobre el queroseno?
In particular, its plan to pursue the introduction of kerosene taxes is very important, given the existing imbalance between the treatment of aviation and other modes of transport.
Es de particular importancia el plan para introducir los impuestos sobre el queroseno, dado el desequilibrio existente entre el tratamiento de la aviación y el de otros medios de transporte.
Similarly, I should like to follow on from Mrs Lucas's thoughts on a tax on kerosene, the fuel used for aircraft.
Del mismo modo, quiero continuar con la idea de la señora Lucas de un impuesto sobre el queroseno, el combustible que se utiliza en los aviones.
Parliament should give its resounding support to the Commission's intention of further pursuing the introduction of kerosene taxes, and implementing these as quickly as possible.
El Parlamento debería dar su rotundo apoyo a la intención de la Comisión de seguir tratando de introducir los impuestos sobre el queroseno y de implementarlos lo antes posible.
This report does not discuss only the kerosene tax, however, but also the massive distortion of competition caused by tax exemptions on air transport.
No obstante, este informe no solo debate el impuesto sobre el queroseno, sino también la distorsión masiva de la competencia causada por las exenciones fiscales del transporte aéreo.
We therefore support the rapporteur's proposal which indicates that the EU should take the initiative to introduce a kerosene tax on all domestic flights.
Por ello apoyamos la propuesta de la ponente, que indica que la Unión Europea debe tomar la iniciativa de introducir un impuesto sobre el queroseno en todos los vuelos nacionales.
The introduction of a kerosene tax and the levying of departure or airline-ticket taxes would only result in dampening demand.
La introducción de un impuesto sobre el queroseno y sobre el despegue o los billetes de avión solo amortiguaría la demanda.
Unilateral measures at national level such as airline-ticket taxes and kerosene taxes will not work.
Las medidas unilaterales en el ámbito nacional, como son los impuestos sobre el billete aéreo y sobre el queroseno no funcionarán.
I would remind everyone, for example, that the exemption from duty for kerosene costs European taxpayers EUR 14 billion every year.
Permítanme recordarles, por ejemplo, que la exención de la tasa del queroseno supone al contribuyente europeo 14 000 millones de euros al año.
I, for instance, could envisage a minimum tax on kerosene being imposed specifically for setting up this kind of ATC-ATM system.
Yo creo que podría contemplarse, por ejemplo, un impuesto mínimo sobre el queroseno, destinado a financiar la implantación de un sistema de control y gestión como el citado.
Compared to passenger transport by rail or bus, aviation is still subsidized in disguise through duty-free sales and cheap kerosene.
Comparado con el transporte de personas por tren o autobús, el tráfico aéreo está subvencionado de forma encubierta. Me refiero aquí, entre otros, a la venta libre de impuestos y al queroseno barato.
Tax-free kerosene in an internal market, with apologies to the interpreters, is truly "swan mad' .
En un mercado interior, el queroseno libre de impuestos es, con perdón para los intérpretes, una "locura de cisne.»
Other fuels which are normally taxed are granted exemption in the case of specific uses, such as kerosene for aviation or fuel for shipping or fishing.
En otros casos, como el de los carburantes, normalmente sí están gravados, pero algunos usos específicos están exentos, como el queroseno para la aviación o el combustible para la navegación o la pesca.
- This motion for a resolution calls, inter alia, for a kerosene tax and for kilometre charges for motor cars.
Esta propuesta de resolución pide, entre otras cosas, que el keroseno sea objeto de un impuesto y que los vehículos de motor paguen también impuestos según los kilómetros recorridos.
The next logical step is to impose a kerosene levy on all commercial aviation within the European Union, particularly where there is good alternative transport for short-distance flights.
El siguiente paso lógico es aplicar un tipo al queroseno para toda la aviación comercial dentro de la Unión Europea. Sobre todo cuando existen buenas alternativas de transporte para los vuelos a distancias cortas.
I believe that collecting higher airport taxes is justified in the case of noisy aircraft, night flights, or aeroplanes which emit exceptionally strong kerosene fumes.
Pienso que es justo cobrar altas sumas de dinero en los aeropuertos en el caso por ejemplo de aparatos ruidosos o de vuelos nocturnos o incluso de aviones que expiden un extremado mal olor a queroseno.
The introduction of excise on kerosene remains a necessary measure, so that flight traffic is no longer given undue preferential treatment in financial terms over other types of transport.
La introducción de impuestos sobre el queroseno continúa siendo una medida necesaria para que el tráfico aéreo no se vea más favorecido financieramente que otras formas de transporte.
This page is powered by the Spanish Sentences Maker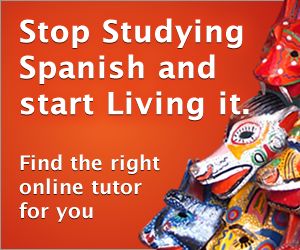 ---