---
Sentence Maker: judgement
The Sentence Maker allows you to enter a word or phrase in the text box below and retrieve translated sentence pairs (English and Spanish) containing that word/phrase. This tool is great for seeing how words are used in a natural context.
I trust people's judgement.
Confío en el juicio de las personas.
Our judgement is that it does not.
A nuestro juicio, no.
That is my judgement at the moment.
Ésa es mi opinión en este momento.
A judgement has been made on it.
Ya ha sido juzgada.
We should not rush to judgement here.
No deberíamos emitir juicios precipitados.
This judgement is an aberration.
Esta sentencia es una aberración.
Do we use our own judgement?
¿Nuestros propios juicios?
I am convinced that this is an error of judgement.
Estoy convencido de que esta concepción es errónea.
That, in my judgement, is the challenge for the next few weeks.
Esto, en mi opinión, es el reto para las próximas semanas.
In my judgement it is simply not an option.
A mi juicio, sencillamente ésa no es una opción.
The initial judgement of the voters is: Try again!
El primer fallo de los electores es: ¡Otra vez!
We have to be careful and I would trust your experience and judgement in that.
Hemos de tener cuidado y aquí yo confío en la experiencia y el juicio de su señoría.
That was an error of judgement, and not of legality.
Se trata de un error de juicio, y no de legalidad.
This is a totally political judgement.
Es una decisión totalmente política.
But our judgement stands, and it will be respected.
Pero nuestro juicio es firme, y será respetado.
Such questions do not, in themselves, constitute an opinion or judgement.
Dichas preguntas no constituyen en sí mismas una opinión o un juicio.
This is of course a political judgement.
Se trata, por supuesto, de un juicio político.
But political judgement is what is needed.
Lo que hay que hacer es una valoración política.
We have to make a political judgement.
Es necesario hacer una lectura política.
On what judgement and on what policy was this based?
¿Qué principios y qué política se han seguido?
I only wanted to endorse the interpreter's judgement.
Quisiera sólamente unirme a la estimación de la intérprete.
Nor does it specific what it is that it will be passing judgement on.
En segundo lugar, no está determinado qué es lo que va a enjuiciar.
There is no trial, no judgement, no appeal, no defence.
No hay tribunal, no hay juicio, no hay apelación, no hay defensa.
I believe this is a wise judgement.
Creo que es un juicio sensato.
That is a severe judgement on all the members of the Commission.
Es un duro juicio sobre todos los miembros de la Comisión.
Her judgement can be appealed.
Su fallo puede ser recurrido.
Mr Lechner should be aware that the judgement is interim and that we will not have a final judgement until the autumn.
El Sr. Lechner debería saber que la decisión es provisional y que no tendremos una sentencia definitiva hasta el otoño.
This is not a moral judgement; it is a political judgement that I am making when I say that these two women are courageous.
Al decir dos mujeres valientes, no hago un juicio moral, sino un juicio político.
This too is perfectly clear from the Court' s judgement.
Sin duda, así se desprende también claramente de la decisión del Tribunal.
Justice has not, in my judgement, been adequately done to this in the report.
Creo que esto no se ha tratado suficientemente a fondo en el informe.
That would, in my judgement, be an entirely wrong conclusion to draw.
A mi juicio sería totalmente erróneo sacar esta conclusión.
However, some of my colleagues feel this is the wrong judgement.
Sin embargo, algunos de mis colegas creen que se trata de un criterio equivocado.
If you doubt this click on to their website and make your own judgement.
Si no se lo creen, entren en su sitio web y juzguen por sí mismos.
It is vital, as I have said, that we do not rush to make a judgement.
Es vital, como he dicho, que no nos precipitemos a emitir un juicio.
I am not passing judgement here; I am simply stating a fact.
No estoy emitiendo un juicio; me limito a constatar un hecho.
The report lacks both analysis and political judgement.
Tiene fallos tanto en la parte de análisis como en sus juicios políticos.
There must be a gross error of judgement somewhere.
Seguramente en algún lugar se ha producido un error de apreciación enorme.
Their judgement is that the law should be applied in the way in which it is being applied.
Su criterio es que la ley debe aplicarse del modo en que se viene aplicando.
The crucial point is not whether a judgement has to be complied with.
En efecto, la cuestión decisiva no es si se tiene que cumplir la sentencia.
I appeal to your good judgement, which is well known to me!
Apelo a su sensibilidad de la que tengo perfecto conocimiento.
Others would argue that we should suspend judgement until we see the detail of such an agreement.
Otros argumentarán que deberíamos mantener en suspenso nuestro juicio hasta que veamos los detalles de tal acuerdo.
Now is not the time to pass judgement past events and situations.
No es propio del momento juzgar los acontecimientos y situaciones anteriores.
Mr Purvis, I believe that we should not enter into any judgement of intentions.
Señor Purvis, pienso que no deberíamos entrar en ningún juicio de intenciones.
Until such time, until the outcome of the investigation, I will refrain from passing judgement.
Hasta ese momento, hasta que haya un resultado, quisiera evitar todo juicio.
I am not willing to make a qualitative judgement which might not be justified.
No quiero hacer un juicio cualitativo, lo que sería, naturalmente, arriesgado.
I would like to point out that there has been no judgement from the Court of Justice on this specific issue.
Quiero aclarar que no existe ninguna sentencia del Tribunal de Justicia sobre esta pregunta específica.
This judgement, though, did not apply to the Netherlands, the premier added.
El primer ministro añadió, por cierto, que ese calificativo no lo aplicaba a los Países Bajos.
That insight is often ignored; after all, these workers are not hired to pass judgement.
A menudo se ignora dicho conocimiento; estas personas no han sido contratadas para opinar.
The Commission may have some argument, but I would remind the Commissioner of the Zwartveld judgement.
La Comisión puede tener algún argumento, pero quiero recordar al Comisario la sentencia Zwartveld.
Our objective is, in my judgement, the creation of a parliamentary democracy in the European Union.
En mi opinión, nuestro objetivo es establecer una democracia parlamentaria en la Unión Europea.
I am simply offering a political judgement of no great novelty or sagacity.
Simplemente expongo una opinión política que no es ni una gran novedad ni una sagacidad.
This page is powered by the Spanish Sentences Maker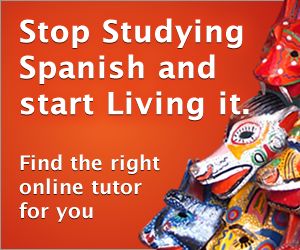 ---