---
Sentence Maker: italy
My maternal grandparents are from Italy and they don't speak any English.
Mis abuelos maternales son de Italia y no hablan nada de inglés.

My grandparents, who arrived from Italy, lived in this town.
Mis abuelos, quienes llegaron de Italia, vivían en este pueblo.

Mauricio lives in Italy, but drives a Spanish car.
Mauricio vive en Italia, pero conduce un coche español.

President Bush is in Italy.
El presidente Bush está en Costa Rica.
Someday I'll go back to Italy.
Algún día regresaré a Italia.
This silk comes from Italy.
Esta seda viene de Italia.
Milan is one of the largest cities in Italy.
Milán es una de las ciudades más grandes de Italia.
It is like that in Italy.
Eso es lo que sucede en Italia.
He said that in Italy.
Esto lo dijo en Italia.
That is the case with Italy, but Italy it seems to me is in the process of doing just that.
Es el caso de Italia, pero creo que está haciéndolo.
They relate to the different areas of Italy.
Se refieren a las diferentes zonas de Italia.
This is particularly true in the case of Italy.
Esto vale, en particular, para Italia.
My country, Italy, is a Mediterranean country.
Italia, mi país, es un país mediterráneo.
Are we perhaps in Italy, Mr President?
¿Acaso estamos en Italia, señor Presidente?
Italy is included in both groups.
Está incluida en ambos grupos Italia.
At the moment they are having the same problem in Italy, for the same reasons.
En estos días están teniendo el mismo problema en Italia, por los mismos motivos.
Italy has already been mentioned today.
Se ha mencionado ya hoy aquí a Italia.
As far as Italy is concerned, we are doing our part.
En lo que a Italia se refiere, nos encargamos de nuestra parte.
Violations in Italy continue to be very frequent.
Las vulneraciones en Italia continúan siendo muy frecuentes.
You, Italy, are a clear example.
Ustedes, Italia, son un ejemplo claro.
The only country that is working on vaccines is Italy.
El único país que está trabajando en esa dirección es Italia.
Furthermore, there are no other factories of this type in Italy.
Además, no existe ninguna otra fábrica de este tipo en Italia.
The sole exception is Italy.
La única excepción es Italia.
Will Italy deal with its deficit?
¿Se enfrentará Italia a su déficit?
We have had support in the past with Italy.
Italia nos ha apoyado en el pasado.
We are aware of the position in Belgium and Italy too.
Conocemos la postura de Bélgica y también de Italia.
Most of my colleagues from Italy are not here this morning.
La mayoría de mis colegas de Italia no se hallan presentes esta mañana.
We have every confidence in Italy.
Tenemos plena confianza en Italia.
Italy and Luxembourg have temporarily banned it.
Italia y Luxemburgo las han vedado temporalmente.
Italy, too, has once again been hit hard this year.
Italia también ha vuelto a ser golpeada duramente este año.
It is a pity that Italy did not draw down any of these funds.
Es una pena que Italia no dispusiera de ninguno de estos fondos.
It is, perhaps, more evident in Italy than elsewhere.
Y quizás es más evidente en Italia que en ningún otro lugar.
The developments in Italy prove that to us.
Los sucesos en Italia así nos lo demuestran.
The example of Italy is fresh in our minds.
Tenemos el ejemplo de Italia muy reciente.
Situation of the Roma in Italy (debate)
Situación de la población romaní en Italia (debate)
Italy is known for its generosity.
Italia es famosa por su generosidad.
Italy is not a democracy; there is no rule of law.
Italia no es una democracia, no existe Estado de derecho.
I say this from my own standpoint, living, as I do, in Italy.
Digo esto desde mi propio punto de vista, viviendo, como es mi caso, en Italia.
Italy will not succeed either.
Italia tampoco lo conseguirá.
There is a very high risk of that in Italy.
El riesgo de que esto suceda en Italia es muy alto.
Italy's competitiveness is shot to pieces.
La competitividad de Italia está hecha añicos.
The same must be done in Italy.
Esto mismo es lo que hay que hacer en Italia.
I am very concerned for my country, Italy.
Me preocupa mucho mi país, Italia.
I am very concerned about the recent events in Italy.
Me preocupan mucho los últimos sucesos en Italia.
We have seen this happen between Italy and Libya.
Hemos visto esto ocurrir entre Italia y Libia.
Freedom of information in Italy (debate)
Libertad de información en Italia (debate)
We had an example of this as recently as yesterday in Italy.
Vimos un ejemplo de ello justamente ayer en Italia.
Definitely, because we in Italy are not dealing with it.
Definitivamente, lo pregunto porque en Italia no lo estamos haciendo.
Italy's concerns are also our own.
Las preocupaciones de Italia también son nuestras.
Do you know what we say in Italy?
¿Saben lo que decimos en Italia?
However, this is not a problem which is specific to Italy.
No obstante, éste no es un problema específicamente en Italia.
New equipment is being introduced in Italy.
En Italia se están introduciendo nuevos equipos.
I voted in favour of the initiative on Italy.
Voté a favor de la iniciativa referida a Italia.
That then leaves Italy roughly where it was before.
Así que eso deja a Italia más o menos donde estaba antes.
This is the case in Italy, for example.
Este es el caso de Italia, por ejemplo.
Italy did not meet the deadline.
Italia no cumplió los plazos.
I know how many victims there were in Italy.
Sé cuántas víctimas hubo en Italia.
This page is powered by the Spanish Sentences Maker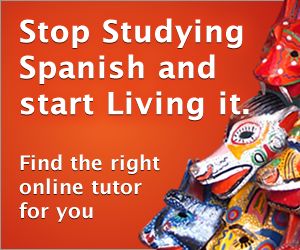 The Sentence Maker allows you to enter a word or phrase in the text box below and retrieve translated sentence pairs (English and Spanish) containing that word/phrase. This tool is great for seeing how words are used in a natural context.
---