---
Sentence Maker: insult
This is an insult to democracy.
Esto es un insulto a la democracia.
This is an insult to taxpayers.
Eso es un insulto a los contribuyentes.
This is an insult to women.
Esto es un insulto a las mujeres.
I regard it as an insult.
Considero esto una frescura.
To insult either of them would be to insult the peace process.
No insultemos ni a unos ni a otros; eso sería insultar a la paz.
They are - well, I do not want to insult anyone again, but it is nothing personal when I insult you.
Lo son, bueno, no quiero ofenderla, aunque no la ofendo por motivos personales.
This would subvert the convention and it would be an insult to this Parliament.
Eso socavaría las bases de la Convención y sería un insulto a este Parlamento.
I utterly reject this insult.
Rechazo de plano este insulto.
What is happening is an insult to Europe.
Lo que está ocurriendo es un insulto a Europa.
Threatening infringement proceedings are an insult.
Amenazar con procedimientos por incumplimiento es un insulto.
This is an insult to our wine growers.
Esto es un insulto a nuestros productores.
In my view, this is an insult to our farmers.
En mi opinión, es un insulto a nuestros granjeros.
What is this if not an insult to the Hungarian people?
¿Qué es esto, sino un insulto para los ciudadanos húngaros?
It is a real insult to Italy.
Es un verdadero insulto a Italia.
I have no daylight in my office and it is an appalling insult!
¡En mi oficina no tengo luz natural y es tremendamente insultante!
That is an insult to those who fight for freedom and democracy.
Es un insulto a todo aquel que luche por la libertad y la democracia.
I consider this a flagrant insult to consumers.
En mi opinión, éste es un modo manifiesto de subestimar a los consumidores.
We will not insult the Commission in such a way.
No le reprocharemos tal cosa a la Comisión.
This proposal amounts to an insult.
Esta propuesta es chocante.
That is an insult to the millions of unemployed in Europe!
¡Esto es una tomadura de pelo para millones de desempleados en Europa!
This is an insult to the Members of the European Parliament.
Se trata de un insulto a los diputados al Parlamento Europeo.
That is an insult to all those who perished in the Holocaust, and I ask you to protest against it.
Esto es un insulto para todas las personas que murieron en el Holocausto y les pido que protesten por ello.
Such treatment is plainly an insult to human dignity.
Tal trato es sencillamente un insulto a la dignidad humana.
In my opinion, the European Parliament should react to this insult.
En mi opinión, el Parlamento Europeo debe reaccionar ante este insulto.
I feel this is an insult to me and I call on him to withdraw his remark.
Me siento insultada y le exijo que retire su observación.
Frankly, it was a disgusting display; it was an insult to democracy.
Francamente, fue una exhibición repugnante; un insulto a la democracia.
It is an insult to the unions to think that their only use is to paralyse.
Pensar que la única función de los sindicatos es paralizar sí que constituye un insulto.
To deny that it happens, frankly, is an insult to our intelligence.
Negar su existencia, francamente, es un insulto a nuestra inteligencia.
I voted against this text, which is an insult to the citizens of Europe.
He votado en contra de este texto, que es un insulto a los ciudadanos de Europa.
This is a grave insult to the Netherlands as a Member State.
Se trata de un grave insulto a los Países Bajos como Estado miembro.
I consider this unworthy of a parliament and an insult to the Commission.
Considero que esto es indigno de un Parlamento y una ofensa para la Comisión.
To add insult to injury my suitcase was lost.
Para terminar de arreglar las cosas, extraviaron mi equipaje.
This is a violation of Community Law; a gross insult.
Se ha producido una violación del derecho comunitario, una grave ofensa.
However, it would be an insult to the people of Montenegro if we rejected this urgency today.
No obstante, rechazar hoy la urgencia sería una desconsideración hacia los montenegrinos.
Statements such as these are an insult to our intelligence, but should also be followed up by libel proceedings.
Semejantes afirmaciones suponen un insulto a nuestra inteligencia y deberían también ser respondidas con una demanda por difamación.
I do not intend to insult or offend anyone by saying this, Mr President.
No pretendo insultar ni ofender a nadie al decir esto, señor Presidente.
To include Britain in these restrictive measures is to couple insult with injury.
Incluir al Reino Unido en estas medidas restrictivas es unir el insulto con la ofensa.
What an insult to your French neighbours and Dutch friends from the Benelux countries!
¡Qué insulto para sus vecinos franceses y para los amigos neerlandeses de los países del Benelux!
At the same time, to accuse most of this House of blindness, as happens over and over again, is to insult the blind.
Al mismo tiempo, acusar a la mayoría de esta Cámara de ceguera, como ocurre repetidamente, es un insulto a los ciegos.
So, for any scientist or naturalist, being described as an ostrich is not an insult, but an honour!
Así que para cualquier científico o naturalista, que le llamen avestruz no es un insulto, sino un honor.
What we have witnessed are ignorant acts creating humiliation and insult.
Lo que hemos presenciado son actos necios que generan humillación e injuria.
But to be swindled for the pleasure of doing it is really adding insult to injury.
Pero que a uno le estafen por el mero placer de hacerlo añadir el insulto a la herida.
It is wrong to insult the memory of so many victims of the holocaust in this way.
No es bueno insultar la memoria de tantas víctimas del holocausto de este modo.
The farce in Madrid was an impasse, and an insult to diplomatic rules.
La farsa de Madrid fue un callejón sin salida y un insulto a las normas diplomáticas.
The reduction from 34 to 19 data is an insult to our intelligence.
La reducción de los datos de 34 a 19 constituye un insulto a nuestra inteligencia.
There is a belief that if we do not have the zones it will almost be an insult to the internal market.
Existe la creencia de que no tener las zonas será casi un insulto al mercado interior.
Say that you relinquish your immunity and then insult Members of Parliament!
Diga que renuncia a su inmunidad, e insulte después a los diputados a este Parlamento.
To ask for less would be, in my view, to insult the dignity of asylum seekers.
Pedir menos me parece afrentoso a la dignidad de los demandantes de asilo.
To add insult to injury, the Council is not even represented here this evening.
Para coronar esta actitud el Consejo no se halla presente esta tarde.
If that is an insult to the entire group, I can only beg for leniency!
Si esto ofende a todo el grupo político, pido benevolencia.
This page is powered by the Spanish Sentences Maker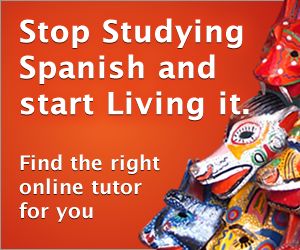 The Sentence Maker allows you to enter a word or phrase in the text box below and retrieve translated sentence pairs (English and Spanish) containing that word/phrase. This tool is great for seeing how words are used in a natural context.
---