---
Sentence Maker: independence
The Sentence Maker allows you to enter a word or phrase in the text box below and retrieve translated sentence pairs (English and Spanish) containing that word/phrase. This tool is great for seeing how words are used in a natural context.
Many people died in the Mexican War of Independence.
Muchas personas murieron en la Guerra de la Independencia Mexicana.
They celebrate their independence.
Celebran su Independencia.
Independence is language and language is independence.
La independencia es la lengua y la lengua es la independencia.
Independence with regard to whom?
¿Independencia con respecto a quién?
That is the price of our independence.
Es el precio de nuestra independencia.
Independence is increasing, as is pseudo-independence.
La autonomía crece pero también lo hace la autonomía aparente.
Genuine independence also means administrative independence.
La verdadera independencia también significa independencia administrativa.
That would erode the independence of the scientific advice.
Eso erosionaría la independencia del asesoramiento científico.
There is no independence of the judiciary or of the legislature.
No hay una independencia del poder judicial o del poder constitucional.
Independence is a great good.
La independencia es un gran bien.
We then came to 1993 and its referendum for independence.
Luego vino 1993 y el referéndum por la independencia.
Subject: Independence exercised by the Commission
Asunto: Ejercicio de independencia de la Comisión
This has to do with the independence of the Swedish Central Bank.
Esto tiene que ver con la independencia del Banco Central Sueco.
We want to strengthen the Commission's independence.
Queremos reforzar la independencia de la Comisión.
Independence does not mean breaking alliances.
Independencia no significa que haya que romper alianzas.
However, the independence of the judiciary is not in question.
Sin embargo, la independencia de la judicatura no está cuestionada.
Independence is not incompatible with dialogue.
La independencia no está reñida con el diálogo.
We recognise that your independence is not total.
Nos damos cuenta de que su independencia no es absoluta.
We have no guarantees of independence and impartiality.
No tenemos garantías de independencia e imparcialidad.
We should not be bracketed with the UK Independence Party.
Que no nos metan en el mismo saco con el Partido por la Independencia del Reino Unido.
A new independence is what is needed.
Lo que se necesita es una nueva independencia.
As for independence, that is clearly one option.
En cuanto a la independencia, sin duda es una opción.
Amendments have been accepted in the field of independence.
Se han aceptado enmiendas en materia de independencia.
Energy independence is therefore very important.
Por tanto, la independencia energética es muy importante.
We are a nation with a long history of independence.
Somos una nación con una larga historia de independencia.
In it, she talked about the independence of our administration.
En dicho discurso se ha hablado acerca de la independencia de nuestra administración.
Please give them economic independence.
Pido que les concedan la independencia económica.
Unfortunately, this independence does not involve freedom.
Por desgracia, esta independencia no implica libertad.
It is about Europe and about Europe's sovereignty and independence.
Se trata de Europa, de su soberanía y de su independencia.
Later he proposed independence for Kosovo.
Después propuso la independencia de Kosovo.
Secondly, independence of monitoring should be guaranteed.
En segundo lugar, debería garantizarse la independencia del control.
In a globalised world, independence is an illusion.
En un mundo globalizado, la independencia es una ilusión.
(Applause from the Independence/Democracy Group)
(Aplausos del Grupo Independencia/Democracia)
(SK) Kosovo has declared independence.
(SK) Kosovo ha declarado su independencia.
The independence of the new body is questionable.
La independencia de ese nuevo órgano está en entredicho.
The judicial system has no independence.
El sistema judicial no tiene independencia.
Our independence is guaranteed by law.
Nuestra independencia está garantizada por la ley.
We also respect their determination and independence.
Al mismo tiempo, respetamos su determinación e independencia.
Most important of all is political independence.
Lo más importante es la independencia política.
Firstly, the independence of the judiciary.
En primer lugar, la independencia de la judicatura.
We defended our independence and our right of selfdetermination.
Defendimos nuestra independencia y nuestro derecho a la autodeterminación.
The Belarusian authorities do not tolerate any independence.
Las autoridades de Belarús no toleran ningún tipo de independencia.
It operates with complete independence.
Opera con total independencia.
That is why independence is so very important in politics.
Ese es el motivo por el que la independencia es tan importante en términos políticos.
They are questions that affect independence.
Son preguntas que afectan a la independencia.
The very independence of women is at stake.
La independencia de las mujeres está en juego.
I was an early supporter of Kosovan independence.
Fui uno de los primeros partidarios de la independencia de Kosovo.
It operates with complete independence.
Opera con plena independencia.
What about the independence of the media regulator?
¿Qué pasa con la independencia del regulador de medios de comunicación?
The independence of the media should also be a concern.
La independencia de los medios de comunicación también debe representar una preocupación.
It operates in complete independence.
Es un órgano completamente independiente.
This is unacceptable and incompatible with our independence as parliamentarians.
Esto es inaceptable e incompatible con nuestra independencia como diputados.
This page is powered by the Spanish Sentences Maker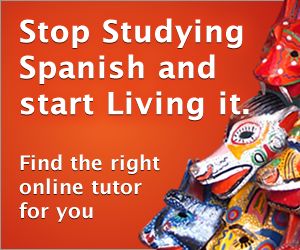 ---