---
Sentence Maker: implement
The Sentence Maker allows you to enter a word or phrase in the text box below and retrieve translated sentence pairs (English and Spanish) containing that word/phrase. This tool is great for seeing how words are used in a natural context.
Dell would be talking to Google to implement Chrome.
Dell estaría hablando con Google para implementar Chrome.

How are we to implement it?
¿Cómo vamos a ejecutarlo?
My first message is, 'implement, implement, implement'.
Mi primer mensaje es "implementar, implementar, implementar".
It was not that it would not have been possible to implement it. No, it was possible to implement it.
El problema no consiste en que dicha estrategia no haya sido viable, pues sí que ha sido viable.
All that remains is to implement it.
No hay más que ponerlo en práctica.
Are we not bound to implement them?
¿No debemos aplicarlas?
How we implement them is important.
Es importante la forma en que los llevemos a cabo.
I ask you: why do we not implement it?
Mi pregunta es: ¿por qué no lo aplicamos?
We have got to implement them.
Tenemos que aplicarlos.
We now have to implement them.
Ahora tenemos que aplicarlos.
They do not ratify them and they do not implement them.
No los ratifican y no los aplican.
What are the instruments to implement it?
¿Cuáles son los instrumentos para aplicarlo?
What is most important is to implement them.
Y lo importante es ponerlas en práctica.
We are seeking to implement best practice.
Lo que estamos persiguiendo es la implementación de las mejores prácticas.
It is our duty to implement this with all the means at our disposal.
Nuestra tarea consiste en hacer que esto sea realidad utilizando todos los medios a nuestra disposición.
For whom do we implement cohesion policy?
¿Una política de cohesión para quiénes?
As ever, all that is lacking is the will to implement them.
Sólo la voluntad política de aplicarlos sigue ausente.
The question is how we can implement it all.
La cuestión es cómo podemos aplicarlo.
This is therefore a complementarity that we have been eager to implement.
Se trata, pues, de una complementariedad que hemos querido poner en práctica.
We cannot propose and implement policies for the disabled.
No podemos sólo proponer y materializar políticas para las personas con discapacidad.
The only question is how best to implement it.
La única incógnita es cuál es el mejor modo de llevarla a cabo.
We call upon you not to implement this measure.
Les exhortamos a que no apliquen esta medida.
They have all failed to implement the framework directive.
Ninguno de ellos ha aplicado la Directiva marco.
The Road Map will not implement itself.
La Hoja de Ruta no se va a poner sola en marcha.
We shall do our best to implement it.
Tenemos que hacer lo posible para ponerlo en práctica.
The challenge now is to implement it appropriately.
El desafío ahora consiste en aplicarlo debidamente.
We must implement the rules that are in place.
Tenemos que aplicar las normas vigentes.
We all need to cooperate if we are to implement its principles.
Todos debemos cooperar si queremos poner en práctica sus principios.
We expect it to implement three priorities.
Esperamos que ponga en práctica tres prioridades.
Let us now implement them.
Ahora debemos ponerlas en práctica.
This is something we must implement.
Es algo que debemos aplicar.
How do we implement social cohesion?
¿Cómo garantizar la cohesión social?
Third, implement the Lisbon Agenda.
En tercer lugar, tenemos la aplicación de la Agenda de Lisboa.
We could implement a number of incentives to this end.
Podríamos poner en práctica una serie de incentivos a este fin.
However, this objective cannot implement itself.
Pero este objetivo no puede aplicarse solo.
They are therefore difficult to implement and to control.
Por lo tanto, son difíciles de aplicar y controlar.
Now it is time to implement it.
Ahora ha llegado el momento de aplicarla.
It has to implement its obligations under the road map.
Tiene que cumplir sus obligaciones con arreglo a la «Hoja de Ruta».
When we sign up to laws, we have to implement them properly.
Cuando firmamos leyes, hay que aplicarlas debidamente.
What is the vision we are trying to implement?
¿Cuál es la visión que intentamos poner en práctica?
Then we have to see how we can implement that.
Y después tenemos que considerar el modo de aplicarla.
It now remains to implement it.
Ahora hace falta llevarla a cabo.
You ordered them; you must implement and promote them.
Usted las pidió; debe llevarlas a la práctica y promoverlas.
It is absolutely clear that all of them have to implement.
Está muy claro que todos ellos tienen que aplicarla.
This is the way to implement this agenda.
Éste es el modo en que debemos aplicar este programa.
That is the only way to implement the scientific consensus.
Sólo así podrá llevarse a la práctica el consenso científico.
This was an opportunity for those who gave advice to implement it.
Era una oportunidad para que los que daban consejos los aplicasen.
We should invest in research, and then implement its findings.
Debemos invertir en investigación para luego llevar a la práctica sus resultados.
What can the Council do to implement this solution?
¿Qué puede hacer el Consejo para que se implemente esta solución?
What we need to do now is implement this roadmap.
De lo que se trata ahora es de poner en práctica esta hoja de ruta.
We hope that you will implement them and we are relying on you to do so.
Esperamos que las apliquen y confiamos en que lo hagan.
This page is powered by the Spanish Sentences Maker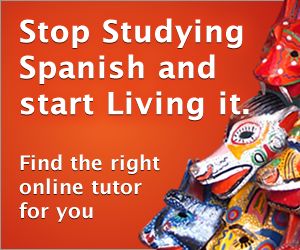 ---