---
Sentence Maker: hitch
The Sentence Maker allows you to enter a word or phrase in the text box below and retrieve translated sentence pairs (English and Spanish) containing that word/phrase. This tool is great for seeing how words are used in a natural context.
it went smoothly / without a hitch
La cosa marchó sobre ruedas
to hitch-hike
Hacer auto-stop
There has been a technical problem, so no one was being devious; there was just a technical hitch.
Ha habido sólo un problema técnico, es decir, no se ha hablado con una doble lengua sino que ha habido sólo un problema técnico.
Speed restriction was seen as a temporary and unwanted hitch in technology waiting to be perfected.
La limitación de velocidad se consideraba un efecto secundario provisional y no deseado de una técnica aún en vías de perfeccionamiento.
The ECB guaranteed that the integration of the ten new Member States would proceed without a hitch.
El BCE garantizó que la integración de los diez nuevos Estados miembros se produciría sin impedimentos.
Mr President, it is not that the Greens have no other speakers, it is just that we had a technical hitch, so this is my own contribution.
Señor Presidente, no es cierto que los Verdes no tuviésemos ningún orador sino que ha ocurrido un fallo. Por ello, esta es mi intervención.
That means that each time we try to make our way to Strasbourg, in good spirits, we stumble across yet another hitch.
Eso significa que cada vez que intentamos llegar con buen ánimo a Estrasburgo, surge alguna pega.
It is important that the process of ratifying this document, due to be signed on 13 December this year, also goes without a hitch in the Member States.
Es importante que el proceso de ratificación del documento, cuya firma está prevista para el 13 de diciembre de este año, también marche sobre ruedas en los Estados miembros.
That said, I trust that the Slovak politicians, too, will realise how necessary this document is and that the ratification will take place without a hitch.
Dicho esto, confío en que los políticos eslovacos también se den cuenta de lo necesario que es este documento y en que la ratificación tenga lugar sin dificultades.
We will see very soon whether there is a technical hitch or whether there is no political intention to honour the agreement.
Pronto sabremos si existe algún problema técnico o si no hay intención política de honrar el acuerdo.
In Iceland, the myth of the economic miracle has been exposed and pressure can be heard for it to hitch up to the European imperialist chariot.
En Islandia, el mito del milagro económico ha quedado expuesto y se oyen presiones que instigan a que se enganche a la cuadriga imperialista europea.
I hope that this unfortunate hitch will not leave problems in its wake and that the credibility of our institutions and our project will not be undermined.
Espero que esta desafortunada complicación no deje problemas tras de sí y que no socave el crédito de nuestras instituciones y de nuestro proyecto.
Where there are persons who want to break the law, then it is impossible to guarantee a system that will operate smoothly and without a hitch.
Cuando alguien desea quebrantar la ley es imposible garantizar un sistema que opere sin complicaciones ni problemas.
We are merely passengers in these sectors, trying to hitch a ride without knowing exactly where we want to go or who is in the driving seat.
Sólo somos compañeros de viaje en estos segmentos, que hemos acudido a la terminal de viajes y queremos montar en el vehículo, sin saber exactamente adónde queremos dirigirnos ni quién es el conductor.
In addition, I would stress the democratic need to see Parliament hitch its wagon to the major policy guidelines of the common foreign and security policy.
Por otra parte, quisiera insistir en la necesidad democrática de ver al Parlamento asociado a la definición de los grandes ejes de la política exterior y de seguridad común.
Mr Sasi, please excuse us for this technical hitch, and please continue your statement on behalf of the Council.
Señor Sasi, puede reanudar su intervención en nombre del Consejo, y le pido disculpas por este incidente técnico.
This page is powered by the Spanish Sentences Maker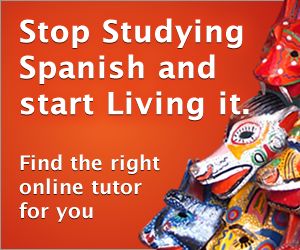 ---