---
Sentence Maker: ham
The Sentence Maker allows you to enter a word or phrase in the text box below and retrieve translated sentence pairs (English and Spanish) containing that word/phrase. This tool is great for seeing how words are used in a natural context.
Do you have eggs scrambled with ham and cheese?
¿Tienen huevos revueltos con jamón y queso?
A steak must be a steak and a ham must be a ham.
Un bistec debe ser un bistec y un jamón debe ser un jamón.
For example, we could say that Parma ham can be compared with Parma ham, but not with Viareggio sausage.
Para ser más explícitos, podríamos decir que se puede comparar el jamón de Parma con el jamón de Parma, pero no se puede comparar el jamón de Parma con la mortadela de Viareggio.
One final remark about glued ham.
Una observación final sobre el jamón pegado.
That means no quarrelling over Parma ham and Swedish models.
Esto significa que no hay que pelearse sobre el jamón de Parma y los modelos suecos.
Mr Graefe zu Baringdorf mentioned the example of Parma ham, that that should originate in that region.
El señor Graefe zu Baringdorf ha mencionado el ejemplo del jamón de Parma, que debería provenir de esa región.
The ham, the salami in the sandwich which the United States of America wants to fix?
¿El jamón, el salami del bocadillo que los Estados Unidos de América quieren preparar?
A piece of meat glued together with thrombin should never be allowed to go on sale as ham.
No se debe permitir la venta de una pieza de carne pegada con trombina como jamón.
This also applies to cheese, as well as honey, ham, and arts and crafts.
Esta observación es válida para nuestros quesos, pero también para nuestra miel, nuestros jamones o incluso para la artesanía artística.
Standards have been raised, and the question of the radio ham has also been given attention.
Se han mejorado las normas y se ha prestado atención también a la cuestión de los radioaficionados.
'We can smell Italian food,' they said, 'we can smell Parmigiano Reggiano cheese, Parma ham and steaming spaghetti.
Olemos el perfume de los platos italianos, el perfume del parmesamo, el perfume de jamón de Parma, de los espaguetis calientes.
I wish they would serve Parma ham, spaghetti with pesto from Genoa, polenta from Veneto and sweet-smelling tomatoes from Naples!"
Yo quisiera que en el avión nos sirvieran jamón de Parma, spaghetti al pesto de Génova, polenta de Véneto, tomates perfumados de Nápoles".
Now, of course, recent publicity has highlighted the problem with chicken, but this deception is not confined to chicken - adulteration of other meats, particularly ham, is commonplace.
Ahora, por supuesto, la reciente publicidad ha llamado la atención sobre el problema del pollo, pero este fraude no se limita al pollo: la adulteración de otras carnes, sobre todo el jamón, es habitual.
We will also secure the protection of European geographical indications, such as Parma ham, Rioja or Tokay.
También garantizaremos la protección de las indicaciones geográficas europeas, como el jamón de Parma, Rioja o Tokay.
Burgundy wine, Parma ham, certain Spanish meats - they have meaning far beyond the borders of each of our countries, far beyond the borders of Europe.
El vino de Borgoña, el jamón de Parma, determinadas carnes españolas tienen un significado que va más allá de las fronteras de cada uno de nuestros países, más allá de las fronteras de Europa.
Imported meat is being sold as domestic produce, rotten meat is often on sale and then there is the case of the fake ham.
La carne importada se está vendiendo como producto interior, con frecuencia se pone a la venta carne podrida y luego también está el caso del jamón falso.
(DE) Mr President, the current debate about so-called glued ham shows that some manufacturers do not deal honestly with consumers.
(DE) Señor Presidente, el debate actual sobre el llamado jamón pegado muestra que algunos fabricantes no se preocupan honestamente de los consumidores.
Although not in itself a health hazard, parading individual pieces of glued together meat as a single piece of ham does constitute consumer fraud.
Aunque por sí misma no es un peligro para la salud, mostrar distintas piezas de carne pegada como una sola pieza de jamón sí constituye un fraude al consumidor.
Imitation cheese, pressed ham products, vanilla yoghurt that contains no vanilla whatsoever - these are just a few examples.
El queso de imitación, los productos de jamón prensado o el yogur de vainilla que no contiene vainilla son sólo algunos ejemplos.
A food additive, a piece of meat that has been stuck together, must not be sold as ham on the deli counter.
Un aditivo alimentario, una pieza de carnes que han sido unidas no debe venderse como si fuera jamón en la charcutería.
Austrian wine, French wine, Parma ham: the same logic has to be applied on the world market as on the regional market.
Vino austriaco, vino francés, jamón de Parma, en estos casos hay que emplear en el mercado mundial la misma lógica que en el mercado regional.
This page is powered by the Spanish Sentences Maker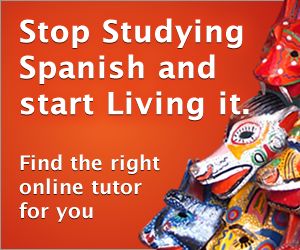 ---