---
Sentence Maker: force
The Sentence Maker allows you to enter a word or phrase in the text box below and retrieve translated sentence pairs (English and Spanish) containing that word/phrase. This tool is great for seeing how words are used in a natural context.
I have apprehended the intruder, and used force because it was necessary.
Yo he arrestado al intruso y utilicé la fuerza porque fue necesario.

The Civil Guard is a very recognized and valued force by all citizens.
La guardia civil es un cuerpo muy reconocido y valorado por todos los ciudadanos.

to come into force
Entrar en vigor
to come into force
Entrar en vigor
The plane's force surprised me when we took off.
Me sorprendió la fuerza del avión cuando despegamos.
The plane's force surprised me when we took off.
Me sorprendió la fuerza del avión cuando despegamos.
They will not take over the country by force.
No se apoderarán del país por la fuerza.
Feel the force of the wind.
Sientan la fuerza del viento.
Why do we have to force them to do so?
¿Por qué tenemos que obligarles nosotros?
We cannot force them to do so.
No podemos obligarles.
And that Directive is in force.
Y esa Directiva está vigente.
It is still in force.
Sigue estando en vigor.
It should have been in force in 2003.
Debería haber entrado en vigor en 2003.
What is this force going to do?
¿Qué van a hacer estas fuerzas?
But why is force needed?
Pero, ¿por qué era necesario forzarlo?
That understanding is in force.
Dicho acuerdo está en vigor.
Why are these changes not in force?
¿Por qué estos cambios no están en vigor?
We prefer the force of argument to the argument of force.
Preferimos la fuerza de los argumentos que los argumentos de la fuerza.
Force cannot defeat force, but peace can be built on peace.
Con violencia no se puede acabar con la violencia, pero con la paz se puede construir la paz.
And force used on the spirit is worse than force against the body.
Y la fuerza utilizada contra el espíritu es peor que la fuerza empleada contra el cuerpo.
We must be a proactive force, we must be a decisive force.
Tenemos que ser una fuerza proactiva, debemos ser una fuerza decisiva.
Language is a powerful force.
La lengua es un poder inmenso.
As legislators, we cannot use excessive force.
Como legisladores, no debemos caer en la tentación de exagerar precipitadamente las precauciones.
A common military force is being created.
Se está constituyendo una fuerza militar común.
Then the Dublin Convention came into force.
Luego se adoptó el Convenio de Dublín.
Here, too, we must continue to be a motive force.
También en este punto hemos de continuar siendo el elemento impulsor.
There is also a curfew in force in Bethlehem.
En Belén también hay toque de queda.
All the rest have been signed and many are in force.
El resto están ya todos firmados y muchos de ellos en vigor.
I believe it is possible to have recourse to force.
Creo que es posible recurrir a la fuerza, ya que Sadam Husein es peligroso.
This has been drafted, but is not yet in force.
Todavía está en fase de propuesta, pero aún no ha entrado en vigor.
Force is the last resort.
La fuerza es el último recurso.
No more using the UN to legalise force!
¡Basta de utilizar a la ONU para hacer lícito el uso de la fuerza!
After all, force is what it understands best.
Después de todo, la fuerza es lo que mejor entiende.
The logic of force is persisting after the war.
La lógica de la fuerza perdura después de la guerra.
Some Members want to force this.
Para algunos colegas, hay que hacerlo a la fuerza.
They were compelled to do it by force, or thrown into prison.
Los obligaban a hacerlo o los metían en la cárcel.
We are sending an intervention force to the Congo.
Hemos enviado una fuerza de intervención al Congo.
What we need is a task force.
Lo que necesitamos es un grupo de trabajo.
Did they not brutally force through their positions?
¿Acaso no impusieron a la fuerza sus posiciones?
This would include an international force on the ground.
Nice is the Treaty in force.
Niza es el Tratado vigente.
Has the agreement entered into force?
¿Ha entrado en vigor este Acuerdo?
These settlements were imposed on Poland by force.
Estos acuerdos le fueron impuestos a Polonia por la fuerza.
We feel that it would be unthinkable for you to force this through.
Pensamos que sería inimaginable para usted imponer esto por la fuerza.
We should not limit ourselves to fighting terrorism by force.
No debemos limitarnos a combatir el terrorismo por la fuerza.
If the situation were to culminate in the use of force, what would we do then?
Si la situación culminara en el uso de la fuerza, ¿qué haríamos entonces?
It is a major political and economic force.
Es una importante fuerza política y económica.
Industry has not been allowed to force through its position.
No se ha permitido que la industria impusiera su criterio a la fuerza.
The Kyoto Protocol has entered into force.
Ha entrado en vigor el Protocolo de Kyoto.
I try to encourage them, but I cannot force them.
Yo trato de que lo hagan, pero no puedo obligarles.
Poverty is an overwhelming driving force.
La pobreza es un motivo preponderante.
Georgia should undertake not to resort to force.
Georgia debería abstenerse de recurrir a la fuerza.
This would enter into force in 2014 or 2015.
Esto entraría en vigor en 2014 o 2015.
I demand an international force in Gaza.
Solicito la presencia de una fuerza internacional en Gaza.
We act as a stabilising force.
Actuamos como una fuerza estabilizadora.
It is at present unnecessary to force a move.
De momento resulta innecesario obligarla a realizar algún movimiento.
However, what is this reaction force about?
Sin embargo, ¿de qué trata esta fuerza de reacción?
This force has many worthy objectives.
Estas fuerzas tienen muchos objetivos apreciables.
This page is powered by the Spanish Sentences Maker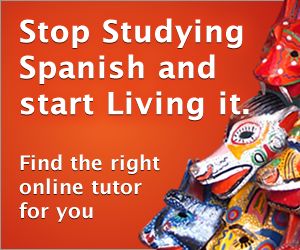 ---