---
Sentence Maker: flour
The Sentence Maker allows you to enter a word or phrase in the text box below and retrieve translated sentence pairs (English and Spanish) containing that word/phrase. This tool is great for seeing how words are used in a natural context.
You will need eggs, flour, oil, yeast, and sugar
Hacen falta huevos, harina, aceite, levadura, y azúcar

The mill's movement grinds the wheat to obtain the flour.
El movimiento del molino tritura el trigo para obtener la harina.
There is no denying that the imposition of VAT on flour and milk could make things worse as far as food supplies are concerned.
No se niega que la imposición del IVA sobre la harina y la leche pueda empeorar las cosas en cuanto al suministro de alimentos se refiere.
Neither quantity nor price regulation, for instance, are used in the trade in more important commodities, such as flour or cereals.
Ni la regulación de cantidades ni la de precios, por ejemplo, se utilizan en el comercio de productos más importantes, como la harina o los cereales.
For example, people with gluten allergies need to know for certain that products such as unpacked pâté do not contain flour.
Por ejemplo, las personas con alergias al gluten tienen que saber con seguridad que productos como el paté no envasado no contienen harina.
The current report supports the lifting of the ban on the use of fish oil and flour in ruminant fodder.
El presente informe apoya el levantamiento de la prohibición sobre el consumo de aceite y harina de pescado en forraje para rumiantes.
The only things that come in are food, medicines and a few humanitarian goods - but people cannot live on just flour, lentils and medicines.
Los únicos productos que entran son alimentos, medicamentos y algunos productos humanitarios; pero las personas no pueden vivir únicamente con harina, lentejas y medicamentos.
And yet, ordinary common sense might have suggested that ingesting infected flour could not be without danger.
Sin embargo, el simple sentido común hubiera podido sugerir que la ingestión de harinas infectadas no podía carecer de peligro.
The European Commission, which from 1986 to 1996 allowed contaminated cattle and contaminated flour to circulate freely, is now concerned with the health of Europeans.
La Comisión Europea, que de 1986 a 1996 dejó circular libremente los bovinos contaminados y las harinas contaminadas, se preocupa ahora por la salud de los europeos.
Parliament thus does not want any extension in additives in flour-treatment agents as we feel this is unnecessary and there are already enough products.
El Parlamento no quiere pues ninguna ampliación de los aditivos a los productos de tratamiento de la harina pues lo consideramos superfluo y ya hay suficientes productos.
The best approach would have been to introduce flour into Appendix 2 - that is, as the staple commodity it most certainly is - spelling out permitted substances there.
Lo más adecuado habría sido introducir la harina en el anexo 2, es decir, como el alimento básico que innegablemente es, e indicar allí las sustancias que se quieran autorizar.
With specific reference to Amendments Nos 1 and 2, we are against the use of additives that are classified as flour treatment agents in Annex 1.
En particular, con relación a las enmiendas 1 y 2, estamos en contra de la utilización de los aditivos que están clasificados como sustancias para el tratamiento de harinas en el anexo 1.
Another example is Argentina, which uses differentiated export duties on soya beans and soya bean flour as a means of indirectly subsidising the building of its largest soya mill.
Otro ejemplo es Argentina, que utiliza impuestos diferenciados a la exportación sobre las habas de soja y la harina de soja para subvencionar indirectamente la construcción de su mayor molino de soja.
This page is powered by the Spanish Sentences Maker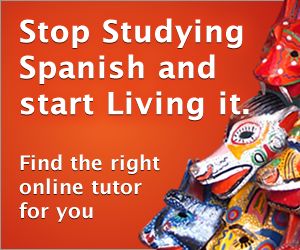 ---