---
Sentence Maker: fight
The Sentence Maker allows you to enter a word or phrase in the text box below and retrieve translated sentence pairs (English and Spanish) containing that word/phrase. This tool is great for seeing how words are used in a natural context.
We would need more resources to fight against the fires.
Se necesitarían más medios para luchar contra los incendios.

Did she fight with her husband?
¿Se peleó con su marido?
I don't want us to fight anymore.
No quiero que nos peleemos más.
I didn't know that Quijote tried to fight against windmills.
No sabía que el Quijote intentaba luchar contra molinos.
Bringing a reasonable salary home is a real fight in underdeveloped countries.
Traer un salario aceptable a casa es una lucha en los países subdesarrollados.
There are some foods that help fight depression.
Hay algunos alimentos que ayudan a combatir la depresión.
He hasn't won a single fight.
No ha ganado un solo combate.
Bullfighters of great renown are going to fight the bulls.
Van a torear toreros de gran renombre.
During the fight, the player was kicked in the groin.
Durante la pelea, el jugador recibió una patada en la ingle.
And we have to fight for that.
Y tenemos que luchar para obtenerlo.
That is what we should fight for.
Debemos luchar por eso.
Our fight is their fight.
Nuestra lucha es la suya.
This fight is not a fight against Islam or its followers.
Esta lucha no es una lucha contra el Islam o contra los partidarios del Islam.
It is in our interest to fight for this.
Radica en nuestro interés luchar por ello.
We have a fight on our hands.
Tenemos un conflicto.
Because if they do not fight, what are their lives about?
Porque si no luchan, ¿qué sentido tienen sus vidas?
We are all in this fight together.
Estamos juntos en esta lucha.
We have to keep up that fight.
Tenemos que mantener esa lucha.
Those who do not fight are our partners.
Los que no luchan son nuestros socios.
This is an ongoing fight; it is not over.
Se trata de una lucha continua; no ha acabado.
This is an international fight.
Esto es una lucha internacional.
You have to fight your way through.
Tiene que imponerse.
So we will have to fight.
Así que tendremos que luchar.
This has been a tough fight.
Esta ha sido una lucha muy dura.
It is a historic fight.
Es una batalla histórica.
We are prepared to fight for this.
Estamos preparados para combatir esto.
How can we fight this?
¿Cómo podemos luchar contra eso?
This is a serious fight.
Esta es una lucha seria.
However, the fight is not over.
Ahora bien, la batalla no ha terminado.
And I am continuing that fight.
Todavía continuo en ello.
We had to fight for this, but it has been achieved.
Hemos tenido que luchar mucho por ello, pero se ha realizado.
Their fight for power is essentially a fight for drugs.
Su lucha por el poder constituye en el fondo una lucha por las drogas.
Commissioner, the fight in Chechnya is not a fight against terrorism only.
Señora Comisaria, la lucha en Chechenia no es únicamente una lucha contra el terrorismo.
There is nobody here because those who want to fight and continue to fight the fight for quotas no longer believe in us.
No hay nadie porque aquellos que desean las cuotas, y que seguirán luchando, ya no creen en nosotros.
I welcome the fact that the fight against terrorism and the fight against drugs were discussed.
Me felicito de que se haya hablado de lucha contra el terrorismo, de lucha contra la droga.
We should fight this point globally and fight for human rights.
Tenemos que defender esta cuestión en todas partes y luchar por los derechos humanos.
For my part, I can only fight this fight by using arguments and speeches.
Por mi parte, solo puedo pelear con discursos y argumentos.
Why are we not sharing criminal intelligence in the fight against terrorism or the fight against drugs?
¿Por qué no compartimos datos de nuestros servicios de inteligencia sobre actividades criminales en la lucha contra el terrorismo o las drogas?
We cannot isolate the fight against poverty in Europe from the global fight against exclusion.
No podemos aislar la lucha contra la pobreza en Europa de la lucha contra la exclusión en todo el mundo.
I have been in politics long enough to know that you fight and you fight.
Llevo en la política lo suficiente para saber que se debe luchar y luchar.
We also need to fight against corruption and to increase the fight.
También tenemos que combatir la corrupción e intensificar la lucha.
To fight against racism is to fight for democracy and to assume a fundamental mission.
Luchar contra el racismo equivale a actuar a favor de la democracia y a asumir una misión fundamental.
You cannot fight organized crime unless you fight drugs.
No se puede luchar contra la delincuencia organizada, si no se lucha contra las drogas.
The fight against racism is therefore the fight against and the control of exclusion.
La lucha contra el racismo también es una lucha contra la exclusión y por la superación de la misma.
To fight trafficking in women is to fight a moving target.
Luchar contra la trata de blancas es luchar contra un objetivo en movimiento.
This is not the way to fight extremism.
Ésa no es la forma de luchar contra el extremismo.
We must lead the way in this fight.
Nuestro Parlamento debe estar, en esta materia, a la vanguardia del combate.
Documents are not what we need to fight crime.
Gobernar mediante documentos políticos no es lo que necesitamos.
We are also experiencing this with the fight against unemployment.
Lo estamos viendo también en la lucha contra el paro.
Why did we go to fight against Saddam Hussein?
¿Por qué hemos ido a luchar contra Sadam Hussein?
I think we should fight the reasons why they flee.
Yo soy partidario de que se combatan las causas originarias de la huida.
We need to fight together against criminality.
Se tiene que producir una lucha conjunta contra los criminales.
This has opened up the fight for power.
Se ha iniciado la lucha por el poder.
After all, the fight against poverty is the main issue.
Lo que se debe primar es la lucha contra la pobreza.
First, the fight against communicable diseases.
Primera, la lucha contra las enfermedades transmisibles.
We must therefore be very vigilant; this is the 'fight against'.
En este punto, debemos estar con los ojos bien abiertos, es la "lucha en contra" .
I hope it does not and we shall fight to see that it does not.
Espero que no y lucharemos por ello.
At that time his purpose was not to fight terrorism.
En ese momento, su objetivo no era combatir el terrorismo.
The fight against terrorism is crucial and has our support.
La lucha contra el terrorismo es decisiva y cuenta con nuestro apoyo.
This page is powered by the Spanish Sentences Maker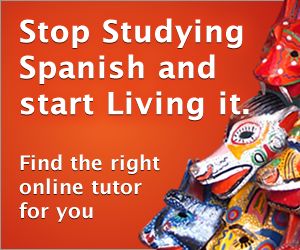 ---