---
Sentence Maker: february
The Sentence Maker allows you to enter a word or phrase in the text box below and retrieve translated sentence pairs (English and Spanish) containing that word/phrase. This tool is great for seeing how words are used in a natural context.
I was born on February the 10th, 1957.
Nací el diez de febrero de mil novecientos cincuenta y siete.

What we have in February is a hearing.
Lo que tenemos es una audición en febrero.
This is on 16 February.
Será el 16 de febrero.
It is now February and we are still waiting.
Ahora estamos en febrero y todavía no hay ninguno.
I clarified this when I was there in February last year.
Esto lo dejé claro cuando estuve allí en febrero del año pasado.
This was announced in February 2001.
Esto se hizo en febrero de 2001.
Why only from 5 February onwards?
¿Por qué lo van a hacer a partir del 5 de febrero?
She had been kept incommunicado from February 2002.
Ha estado incomunicada desde febrero de 2002.
This will be completed by February.
En febrero estará terminado.
We want to produce these by February or March.
Queremos producirlas para febrero o marzo.
On 7 February, they corrected their position.
El pasado 7 de febrero corrigieron su posición.
The last of them was on 15 February this year.
La última data del 15 de febrero de este mismo año.
That was issued in February of this year.
Ese texto vió la luz en febrero de este año.
I myself was appointed rapporteur in February 1997.
Yo mismo fui nombrado ponente en febrero de 1997.
He took up his position in February.
Tomó posesión de su cargo en Febrero.
We expect this to be before its presentation in February.
Esperamos que lo haga antes de presentarlo en febrero.
We ascertained in February that this had not happened.
En febrero pudimos comprobar que no se ha hecho nada.
This has now been postponed to February 2000.
Se ha pospuesto hasta febrero del 2000.
Who is attending the European conference in February?
¿Quiénes participan en la Conferencia Europea de febrero?
The Minutes of the sittings of Thursday 3 February and Monday 14 February have been distributed.
Las Actas de las sesiones del jueves 3 y del lunes 14 de febrero han sido distribuidas.
In February of last year, we had the first reading.
En febrero del año pasado tuvo lugar la primera lectura.
The results of this work are ready now in February.
Los resultados de esta labor ya estarán listos en febrero.
He was arrested in January and brought to trial in February.
Fue detenido en enero y procesado en febrero.
That will probably happen in February 2003.
Eso ocurrirá probablemente en febrero de 2003.
It is not possible to have two readings on 10 February.
No es posible tener dos lecturas el 10 de febrero.
I then learned from in London that it was given a slot in February.
Posteriormente me entero por el periódico de Londres de que se le ha dado cabida en febrero.
The order did not become valid until 6 February.
La orden no entró en vigor hasta el 6 de febrero.
On 19 February 2007, they were extended by a further year.
El 19 de febrero de 2007 se prorrogaron un año más.
We adopted a report on this very subject in February last.
La última vez que aprobamos un informe sobre este mismo tema fue en febrero.
the first because it is similar to a question that was put in February;
la primera, porque es similar a una pregunta presentada en febrero;
He said in the US Senate on 28 February:
Lo dijo el 28 de febrero en el Senado de los Estados Unidos:
This consultation was closed on 7 February 2010.
Esta consulta se cerró el 7 de febrero de 2010.
This subject was also raised in your resolution in February.
Este tema también se planteó en nuestra resolución en febrero.
This proceeding was started on 22 February 1995.
Este procedimiento se inició el 22 de febrero de 1995.
It expires on 29 February in the year 2000.
Expira el 29 de febrero del año 2000.
This was not the case, you will recall, on 18 February.
Saben ustedes que esto no ocurría el pasado 18 de febrero.
Time has passed since February, however.
Sin embargo, ya ha pasado bastante tiempo desde febrero.
Will it be in December, February or the summer of 1999?
¿Será en diciembre, en febrero o en verano de 1999?
We shall see what happens in January and February.
Vamos a ver qué pasa en enero y febrero.
The Minutes of the sitting on Thursday 3 February have been distributed.
Se ha distribuido el acta de la sesión del pasado jueves, 3 de febrero.
With the Helsinki group of countries, negotiations did not start until February of this year.
En el caso de los estados del grupo de Helsinki, las negociaciones se iniciaron sólo en febrero de este año.
The conclusions of these experts' mission should be available by the end of February.
Las conclusiones de esta misión de expertos deberían estar disponibles antes de finales de febrero.
We know that the next trial hearing is on 22 February.
Sabemos que la próxima audiencia es el 22 de febrero.
This proposal was tabled by the Commission on 21 February 2000.
Esta propuesta fue presentada por la Comisión el 21 de febrero de 2000.
It was about the agenda of the joint Council meeting on 27 February.
Me refiero al orden del día de la reunión que el Consejo mixto celebrará el 27 de febrero.
You apparently delayed until mid-February before requesting a response.
Es manifiesto que usted demoró hasta mediados de febrero hacer una reclamación.
The outbreak started with two cases detected on 20 February.
El brote comenzó con dos casos detectados el 20 de febrero.
On 15 February 2000 the accession negotiations were formally opened.
El 15 de febrero del año 2000 se abrieron formalmente las negociaciones para la adhesión.
The proposal will be discussed at the Council meeting on 14 February.
La propuesta va a ser discutida en la reunión del Consejo del 14 de febrero.
The trial of 2 February, as other Members have said, was a sham.
El proceso del 2 de febrero, como lo han llamado otros colegas, ha sido una mascarada.
However, you will see that my question was submitted at the end of February.
Ahora bien, podrá usted comprobar que mi pregunta se presentó al final de febrero.
This page is powered by the Spanish Sentences Maker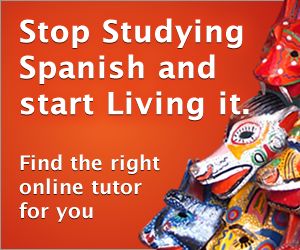 ---