---
Sentence Maker: escape
The Sentence Maker allows you to enter a word or phrase in the text box below and retrieve translated sentence pairs (English and Spanish) containing that word/phrase. This tool is great for seeing how words are used in a natural context.
In case of fire, elevators must not be used and you must escape, instead, through the fire stairs
En caso de incendio, no se debe utilizar el ascensor y hay que escapar por las escaleras de incendio

They are trapped, with no escape.
Están acorralados, sin salida.
He planned to escape during the night.
Planeaba fugarse durante la noche.
We have no escape.
No tenemos escapatoria.
She tried to escape on five occasions.
Intentó fugarse en cinco ocasiones.
to flee / to escape
Huir / Refugiarse
The reasons for this escape me.
Las razones de ello se me escapan.
Did they escape to Egypt?
¿Han huido a Egipto?
Unfortunately, I cannot escape this here, either.
Desafortunadamente, tampoco esta vez puedo quedarme callado.
It was intended that the euro should escape that fate.
Se pretendía que el euro no corriera esa suerte.
Will we give it an escape route?
¿Le ofreceremos una vía de escape?
Why do Tibetans try to escape from China?
¿Por qué intentan los tibetanos huir de China?
We are not going to escape from the speed of globalisation.
No vamos a escapar de la velocidad de la globalización.
He managed to escape to Peru, where he is in hiding.
Consiguió escapar a Perú, donde se encuentra escondido.
These serious accidents should not escape our attention.
No deberíamos ignorar estos graves accidentes.
This is a vicious circle from which it is very difficult for them to escape.
Se trata de un círculo vicioso del que les es muy difícil escapar.
Nobody can escape the truth.
Nadie puede escapar a la verdad.
The European Union does not escape this finding.
La Unión no escapa a esta comprobación.
And the Commission cannot escape that argument.
La Comisión no puede ignorar estos motivos.
There is too much opportunity for escape.
Hay, pues, demasiadas posibilidades de escapatoria.
It cannot escape the consequences of European legislation.
No puede escapar a las consecuencias de la legislación europea.
The European Union does not escape this.
La Unión Europea no se libra de eso.
National governments cannot escape their responsibilities.
Los Gobiernos nacionales no pueden eludir su responsabilidad.
How can we escape from this impasse?
Pero, ¿qué salida hay?
You have not said how we are to escape from this tragic vicious circle.
No se ha indicado cómo vamos a escapar de este círculo vicioso tan trágico.
This contradiction will, of course, not escape the public.
Por supuesto, a los ciudadanos no se les escapa esa contradicción.
Clearly, nothing is too small to escape the axe.
Ciertamente, nada es demasiado pequeño para escapar a la guadaña.
Understandably, people risk their lives to escape.
Como es lógico, la gente arriesga la vida para escapar del país.
No area of policy should escape democratic accountability.
Ningún ámbito de la política debe escapar a la responsabilidad democrática.
Is it separatism if I am wrongfully imprisoned and I try to escape?
¿Podría considerarse separatismo el intento de fuga de una cárcel en la que estoy retenido bajo acusaciones falsas?
It is ridiculously difficult to get out of this country, to escape.
Es increíblemente difícil salir de ese país, escapar.
Only seldom do victims have an opportunity to escape their misery.
Las víctimas tienen sólo rara vez la posibilidad de salir de su miseria.
In this particular case it was unable to escape from that framework.
En este caso no podía salirse de este marco.
Davignon closes this escape route, and we are glad that he has.
Davignon excluye expresamente esta posibilidad. Nos congratulamos de ello.
They may want to escape their past, but they are compromising their own future in the process.
Al querer huir del pasado, bloquean su propio futuro.
One might imagine that such an organisation would escape some of the bureaucratic problems.
Podríamos imaginarnos que una organización de este tipo estaría libre de problemas burocráticos.
The ECB lives in a permanently paradoxical situation, from which it is not about to escape.
El BCE vive en una serie de paradojas permanentes de las que está lejos de salir.
It seems as if the parties can no longer escape from the situation.
Parece que las partes ya no son capaces de salir de la situación en que se encuentran.
So is it not our responsibility to act instead of looking for an escape route?
¿No atañe más a nuestra responsabilidad actuar en lugar de huir?
The lid is still on the pan, but the moment when all the steam could escape is imminent.
La tapa aún se encuentra en su sitio, pero el vapor se puede escapar de un momento a otro.
The testimony of those North Koreans who have managed to escape has been rejected as lies.
Los testimonios de los ciudadanos norcoreanos que han logrado escapar siempre han sido calificados de infundios.
That is why the escape clause on the problem of the death penalty is totally inadequate.
Por ello es absolutamente insuficiente la cláusula de salvaguardia sobre el problema de la pena de muerte.
All too often, it seems, it is those at the top, those with ultimate responsibility, who escape justice.
Parece que, con demasiada frecuencia, los que están arriba y son responsables en última instancia siempre quedan libres de responsabilidad ante la justicia.
We shall thus escape a second or third reading.
Por tanto nos libraremos de una segunda o tercera lectura.
The people of Bhopal tried to escape the poisonous cloud.
La población de Bhopal intentó escapar de la nube tóxica.
In that way they will have a special chance to escape from poverty.
De este modo tendrán una oportunidad especial de escapar de la pobreza.
The EU believes that nothing should escape manic control.
La UE cree que nada debe escapar a su control maníaco.
When that threat moves closer and they must escape, we must receive them.
Cuando esta amenaza se concreta y tienen que escapar, hemos de acogerlas.
We need to do more if women are to be enabled to escape from forced prostitution.
Tenemos que hacer mucho más si queremos que las mujeres puedan liberarse de la prostitución forzada.
Nevertheless, the issue remains of how to escape from the present impasse.
Sin embargo, la cuestión que queda es cómo salir del atolladero actual.
It also raises the 40% escape rate objective.
También eleva el objetivo de la tasa de fuga del 40 %.
That is why an alternative must be made available to those who want to escape.
Por eso hay que encontrar una alternativa para los que quieren escapar.
Then there is migration to reunify a family or to escape from persecution in the country of origin.
Luego está la migración para reunificar a una familia o huir de la persecución en el país de origen.
Those who could not escape by walking through the high mountains were massacred by the hands of mercenaries.
Los que no pudieron escapar a través de las altas montañas fueron masacrados a manos de mercenarios.
Whether or not we wanted it that way, globalisation is the reality from which we cannot escape.
Lo queramos o no, la globalización es una realidad de la que no podemos escapar.
No ship will be able to escape an inspection in European ports.
Ningún barco podrá escapar de una inspección en los puertos europeos.
This page is powered by the Spanish Sentences Maker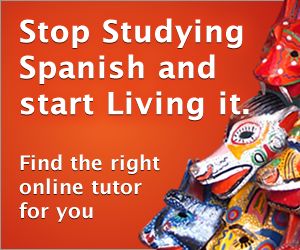 ---