---
Sentence Maker: endorse
The Sentence Maker allows you to enter a word or phrase in the text box below and retrieve translated sentence pairs (English and Spanish) containing that word/phrase. This tool is great for seeing how words are used in a natural context.
You have to endorse the check.
Tienes que endosar el cheque.
They don't endorse my proposal.
No avalan mi proposición.
I would urge you to endorse this.
Pido la conformidad de ustedes.
I myself endorse the latter.
Prefiero el segundo concepto.
This is something I cannot endorse.
No puedo mostrarme de acuerdo con esto.
I ask you to endorse it.
Les pido que la apoyen.
This is why I did not endorse the report.
Esa es la razón por la que no apoyo este informe.
This is why we cannot endorse this resolution.
Por ese motivo no podemos apoyarla.
Democracy has to endorse this.
La democracia tiene que apoyar esto.
I would endorse the request.
Quisiera apoyar la petición.
We would endorse that fully.
La Comisión lo apoya plenamente.
I cannot endorse this solution.
No puedo adherirme a esta solución.
Much of it we endorse.
En ésta consideramos acertadas muchas cosas.
Naturally I completely endorse what they have said.
Naturalmente respaldamos completamente lo que han dicho.
I think we will be happy to endorse that.
Creo que colaboraremos gustosamente.
I endorse the Commissioner's remarks this morning.
Respaldo las observaciones que ha hecho la Sra. Comisaria esta mañana.
Ladies and gentlemen, I cannot endorse this report.
Estimados colegas, no puedo dar mi aprobación a este informe.
This is what the Commission proposes and I fully endorse it.
Esto es lo que propone la Comisión y yo lo respaldo plenamente.
I wish to endorse what other speakers have said.
Quiero sumarme a lo manifestado por otros oradores.
I fully endorse its position.
Quisiera respaldarla firmemente en su posición.
I endorse these improvements, but not procurement in general.
Estoy de acuerdo con estas mejoras, pero no con el sistema de las licitaciones en su conjunto.
Parliament can endorse their opinion.
El Parlamento puede compartirlo.
I can fully endorse this view.
Estoy plenamente de acuerdo con ello.
This is why I fully endorse this report.
Por tal motivo, apoyo plenamente este informe.
I can even endorse them politically.
Incluso puedo apoyarlas políticamente.
I would also like to endorse what was said before.
También quiero adherirme a lo dicho anteriormente.
It is because the resolution supports this assessment that I cannot endorse it.
Puesto que la resolución mantiene esta evaluación, no puedo aprobarla.
In general terms, we endorse it.
En líneas generales, lo apoyamos.
I cannot endorse Mr Varela's reports.
No puedo apoyar los informes del Sr. Varela.
I therefore wholeheartedly endorse this compromise.
Por tanto, apoyo completamente este compromiso.
Secondly, I endorse your priorities.
En segundo lugar, refrendo sus prioridades.
Mr President, I endorse this statement.
Señor Presidente, me sumo a estas palabras.
That is why we refuse to endorse the Council conclusions.
Esta es la razón por la que no apoyamos las conclusiones del Consejo.
I thoroughly endorse that analysis.
Estoy totalmente de acuerdo con este análisis.
We endorse the joint text.
Aprobamos el texto común.
I endorse this view, and hope you will too.
En ese sentido les agradecería que mantuvieran este planteamiento.
I therefore endorse the report.
Por consiguiente, apoyo el informe.
I should like to emphatically endorse both of these statements.
Quiero hacer constar todo mi apoyo a esas dos opiniones.
Thus, we do not know what we are supposed to endorse.
Así que no sabemos lo que se supone que debemos endosar.
This is something we wholeheartedly endorse.
Es algo que deberíamos apoyar sin reservas.
I endorse the need, flagged up in the report, to:
Apoyo la necesidad, denunciada en el informe, de:
We also endorse the budgetary amendments.
Suscribimos también las enmiendas de índole presupuestaria.
This is the right strategy, and I wholeheartedly endorse it.
Esa es la estrategia correcta y yo la apoyo plenamente.
I fully endorse this report.
Apoyo plenamente este informe.
I think that that is very reasonable, and would ask you to endorse it.
Creo que esto es muy razonable y les pido que lo apoyen.
I unreservedly endorse this report.
Apoyo sin reservas este informe.
We can also endorse her arguments.
También podemos suscribir sus argumentos.
It is for this reason that we endorse your proposal.
Por esta razón, apoyamos su propuesta.
With this in mind, we endorse this request.
Teniendo en cuenta esto, apoyamos esta petición.
We cannot endorse this draft directive.
No podemos apoyar este proyecto de directiva.
I therefore propose that we endorse the report.
Por ello propongo que aprobemos el informe.
But I also endorse our other criticisms.
También hago mías las demás críticas expresadas.
This page is powered by the Spanish Sentences Maker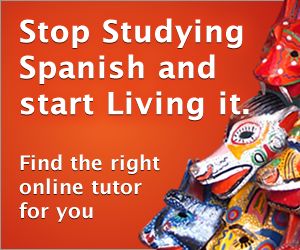 ---