---
Sentence Maker: employer
The Sentence Maker allows you to enter a word or phrase in the text box below and retrieve translated sentence pairs (English and Spanish) containing that word/phrase. This tool is great for seeing how words are used in a natural context.
All the employees appeared before the employer to listen to what he had to say.
Todos los trabajadores se presentaron ante el jefe para escuchar lo que tenía que decir.

The employer did nothing to discharge its obligations.
El patrono no hizo nada para cumplir sus obligaciones.
The whole ethos is biased against the employer.
Todo el espíritu está predispuesto en contra del empresario.
It should not be left to the employer to enforce it.
La aplicación no deben quedar en manos de la empresa.
How we behave as an employer is important.
Nuestra manera de comportarnos como empleadores es importante.
More flexibility for the employer and more uncertainty for the employee.
Más flexibilidad para el empresario y mayor inseguridad para el trabajador.
In general, it is the employer who is penalised.
En general, se sanciona al empleador.
How is an employer supposed to judge that?
¿Cómo se supone que va a evaluar eso un empleador?
It would be if he were an employee, but he is an employer, and that makes all the difference.
Podría hacerlo si este señor fuera trabajador, pero no si es empresario. Y ahí está la diferencia.
An employer can do his bit here.
Un empresario ha de contribuir a ello.
It makes no difference whether the employer is the same or not.
Ahí no tiene ninguna importancia que sea en la misma empresa o en empresas diferentes.
The employer's right to know whom he will be working with is, I think, the employer's right.
El derecho del empresario a saber con quién trabajará es, en mi opinión, el derecho del empresario.
Should the employer even harbour any suspicions that such is the case, what action should the employer then take?
Si el empleador aún albergara alguna sospecha de que así fuera, ¿qué medida tendría que tomar entonces el empleador?
Protection of employees in the event of the insolvency of their employer
Protección de los trabajadores asalariados en caso de insolvencia del empresario
I have not come across a single employer who supports this.
No he encontrado a un solo empresario que la apoye.
In one respect he was very fortunate: he had a great employer.
En un sentido fue muy afortunado, ya que trabajaba en una empresa extraordinaria.
What choice do they have when faced with an employer when they are looking for a job?
¿Qué elección tienen cuando están delante del empresario si están buscando trabajo?
A chance for flexibility is important for both employer and employee.
Es importante una oportunidad para la flexibilidad tanto para el empleador como para el empleado.
The employer would not be in a position to provide the relevant evidence.
El empleador no estaría en posición de ofrecer pruebas relevantes.
It is important for flexibility, for the worker and the employer alike.
Es importante para la flexibilidad, y tanto para el trabajador como para el empresario.
It also states that such representatives should be independent of the employer.
También dispone que dichos representantes deben ser independientes del empleador.
We need partnership between the employer, the employee and the legislators.
Necesitamos un partenariado entre el empleador, el empleado y los legisladores.
The employer should consider money spent on safety at work as an investment.
El empresario debería considerar el gasto en salud laboral como inversión.
That presupposes a duty to inform and consult on the part of the employer.
Esto presupone la obligación de informar y consultar por parte del empleador.
It does not state in detail how, in fact, it should be dealt with, but it is clear that the employer has a responsibility.
No se señala en detalle qué se debe hacer, pero está claro que hay una responsabilidad del empleador.
It is, moreover, equally important to clarify the employer's responsibility in this area.
Además, es igualmente importante clarificar la responsabilidad del empresario en este ámbito.
Any haulier or employer has to know when and where they can pass through and when and where they have to stop.
Un expedidor, un trabajador, deben saber cuándo y dónde se puede viajar y cuándo y dónde se debe permanecer parado.
I want to point out that they have no dispute at this time with the Parliament as their employer.
Quisiera señalar que en este momento no tienen queja alguna con respecto al Parlamento como empresa.
His requests for permission to telephone his wife, employer and lawyer were all refused.
También le rechazaron sus peticiones de permiso para llamar por teléfono a su esposa, su jefe y su abogado.
The employer, however, must be attentive to all risks, regardless of this.
El empresario, no obstante, debe permanecer alerta a todos los riesgos independientemente de esto.
Ecobusiness is an important international growth sector and a major employer.
Las empresas ecológicas representan un importante sector internacional de crecimiento y dan empleo a muchas personas.
It is dreadful, because it criminalises the employer and does not criminalise the illicit immigrant.
Es terrible porque penaliza al empleador y no penaliza al inmigrante ilícito.
Volvo Cars is a very important employer in western Sweden.
Volvo Cars es un empleador muy importante en dicha zona.
A directive looks very nice for the SMEs but how will that help an employer?
Una directiva es muy adecuada para las PYME, pero ¿de qué le sirve al empresario?
All employees should of course be treated in the same way, irrespective of their employer.
Todos los empleados deben ser tratados igual, independientemente de quién sea su empresario.
So it is in their interests too for a certain incentive to remain for the transferee employer.
Por lo tanto, también a éstos les interesa que se mantenga un cierto incentivo para el empresario que adquiere la empresa.
In such matters an employer must show a great deal of flexibility.
En este tipo de asuntos el patrono debe mostrar una amplia flexibilidad.
The employer as defendant has the relevant evidence and information, and often does not have to reveal it.
El empresario como demandado dispone de la información relevante y de las pruebas, que a menudo no necesita entregar.
Sport is also a significant economic factor and employer.
Es también un importante factor económico y una fuente generadora de empleo.
Retail companies have long been the second largest employer in the EU.
Las empresas del sector comercial llevan muchos años siendo el segundo creador en volumen de empleo de la Unión Europea.
This would be the only way for an employer to protect himself against accusations by his employees and to 'clear himself' .
Sólo de esa manera podría el empleador guardarse de las acusaciones de sus empleados y aducir una prueba libre.
The telecommunication sector is a big employer and has much to lose.
El sector de las telecomunicaciones es una gran fuente de empleo y tiene mucho que perder.
The worker has done his part; now the employer must do his.
El trabajador ha cumplido con su parte, ahora el empresario tiene que cumplir con la suya.
The SME sector, however, as I said, is the main employer in Europe.
Como ya he dicho, el sector de las PYME es la mayor fuente de empleo en Europa.
A woman of 40 is often too old, in the opinion of the employer.
Para algunos patronos, una mujer que ya ha cumplido los cuarenta años resulta a menudo demasiado vieja.
The directive concerns only fishermen in an employer-employee relationship.
La directiva concierne a los asalariados en relación empleador - trabajador.
We are talking here of a specific employer-employee relationship.
Estamos hablando de la relación concreta empleador - trabajador.
Mr President, the words 'entrepreneur' or 'employer' occur only once in the Laeken final conclusions, and that in connection with the protection of workers when an employer becomes insolvent.
Señor Presidente, en las conclusiones de la Presidencia de Laeken, la palabra empresa o empresario sólo sale una vez, en relación con la protección de los trabajadores en caso de insolvencia del empresario.
One of my sons worked for an employer who was very health conscious: the employer avoided the toxic jobs and gave them to the youngest workers.
Uno de mis hijos ha trabajado para un empresario muy preocupado por la salud: evitaba los trabajos con productos tóxicos y se los encargaba a los trabajadores más jóvenes.
Any activity extending beyond the normal working day is not the result of any agreement between the employee and employer, but dictated by the employer's will and discretion.
Cualquier actividad que se prolongue más allá de la jornada normal de trabajo no es resultado de ningún acuerdo entre empleado y empresario, sino dictada por la voluntad y el criterio del empresario.
This is, for example, the case if an employer asks a headhunting agency to be selective on improper grounds.
Éste es el caso, por ejemplo, de un empresario que encarga una selección a una headhunting agency conforme a criterios impropios.
This page is powered by the Spanish Sentences Maker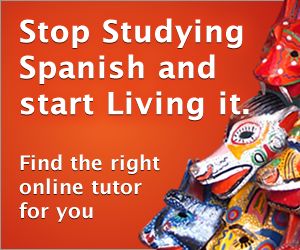 ---