---
Sentence Maker: emphasis
The Sentence Maker allows you to enter a word or phrase in the text box below and retrieve translated sentence pairs (English and Spanish) containing that word/phrase. This tool is great for seeing how words are used in a natural context.
People from my high school put too much emphasis on sports.
La gente de mi preparatoria puso demasiado énfasis en los deportes.

That is where the emphasis should be.
Es en esto en lo que deberíamos hacer hincapié.
Why do I lay such emphasis on this?
Se preguntarán por qué hago tanto hincapié en este aspecto.
Any further emphasis would be euphemistic.
Cualquier otro calificativo sería un eufemismo.
Why am I placing emphasis on this?
¿Por qué insisto en esto?
Where should we place our emphasis?
¿Dónde deberíamos hacer hincapié?
There are, of course, a number of differences as to emphasis; where should the emphasis be placed?
Naturalmente que existen algunas diferencias sobre su intensidad, sobre dónde deberíamos poner el acento.
But where will you place the emphasis?
Sin embargo, ¿en qué hay que hacer hincapié?
That emphasis recognises what is already clear.
Dicho hincapié viene a reconocer algo que ya es evidente.
This evidence should be given greater emphasis.
Esta evidencia debe ponerse más de relieve.
We need to try to change that emphasis.
Es necesario que intentemos cambiar ese acento.
I should like to point this out with due emphasis.
Quisiera subrayar esto con cierto énfasis.
I fully agree with the emphasis you have put on it.
Estoy completamente de acuerdo con el énfasis que ha puesto usted en ello.
You have got the right emphasis.
Dieron en el clavo.
I also note the emphasis on microcredit.
Observo también la insistencia en el microcrédito.
It should be given much more emphasis in our strategy.
Habría que prestarle mucha más atención en nuestra estrategia.
I disagree, as there is a lot of emphasis on it.
Discrepo con ellas, porque sí se hace mucho hincapié en eso.
I would have preferred stronger emphasis on substitution.
Hubiera preferido hacer más hincapié en la sustitución.
Our emphasis must be on lifestyle.
Debemos hacer hincapié en el estilo de vida.
I am delighted with this emphasis on the Baltic Sea.
Celebro que se haga hincapié en el mar Báltico.
My second emphasis is in the area of health.
En segundo lugar, querría hacer hincapié en el ámbito de la sanidad.
The main emphasis is again on youth and education.
Se sigue haciendo especial hincapié en la juventud y la educación.
This piece of legislation reflects that emphasis.
Este texto legislativo refleja ese énfasis.
Firstly, the emphasis on lawmaking.
En primer lugar, el énfasis en la legislación.
I very much appreciate the emphasis that it is our Europe.
Aprecio mucho el énfasis sobre nuestra Europa.
I would like to emphasis one further thing.
Quiero hacer hincapié en una cosa más.
The emphasis here must lie on education.
El énfasis debe ponerse en la educación.
I believe that we can put the emphasis on this.
Creo que podemos hacer hincapié en este aspecto.
It should therefore have been given greater emphasis.
Por esa razón se debería haber hecho mayor hincapié sobre ella.
I place the emphasis on accelerated adoption.
Yo hago hincapié en la adopción acelerada.
What is required is a change of emphasis.
Lo que hace falta es cambiar el énfasis.
If we want to create jobs, that is where our emphasis should be.
Si queremos crear puestos de trabajo, debemos hacer hincapié en ellas.
There is no emphasis on European research objectives.
No se puede constatar un impulso de la investigación europea.
The emphasis here is on step by step.
El acento debe ponerse en este caso en la palabra gradual.
I welcome the emphasis on SMEs participation.
Saludo el énfasis en la participación de las PYMES.
So I welcome giving emphasis to them in this report.
De modo que celebro que se haga hincapié en ellos en este informe.
The importance of this debate needs no emphasis.
Es inútil insistir en la importancia del debate.
On behalf of my group, I welcome the emphasis on impact assessments and the emphasis on involvement of our citizens and transparency.
En nombre de mi grupo, celebro el énfasis que se ha puesto en las evaluaciones de impacto, en la participación de nuestros ciudadanos y en la transparencia.
There is also scope for greater emphasis on women's issues in the political dialogue, and such emphasis is justified.
También cabe hacer mayor hicapié en las cuestiones relacionadas con las mujeres en el diálogo político, y dicho énfasis está justificado.
There does not seem to be any emphasis on the fight against AIDS in the programme.
En el programa no parece ponerse énfasis alguno en la lucha contra el SIDA.
I particularly welcome the emphasis on social inclusion.
Saludo especialmente el énfasis depositado en la inclusión social.
The emphasis on the problem of delays is particularly positive.
Resulta particularmente oportuno que se subraye el problema de los retrasos.
Emphasis on that point in a few places in the text is in order.
Por tanto, serían apropiadas algunas modificaciones en el texto respecto a esta cuestión.
In organised crime, however, the emphasis is on suppression.
En el crimen organizado, sin embargo, los mayores esfuerzos se dedican a su represión.
This is the strong emphasis in the report that we are looking at this evening.
Éste es el fuerte énfasis que contiene el informe que esta noche nos ocupa.
We now have to shift the emphasis from quantity to quality.
Ahora debemos pasar de la cantidad a la calidad.
The emphasis in this connection is on democracy and human rights.
En él se hace hincapié en la democracia y en los derechos humanos.
Here the emphasis on biofuels and renewable energies is most welcome.
Debemos acoger con la máxima satisfacción que se haga hincapié en la utilización de biocarburante y energías renovables en este sector.
Of course there will be some differences of emphasis between us.
Naturalmente, habrá algunas diferencias de énfasis entre nosotros.
An emphasis must be put on better jobs.
Hay que hacer hincapié en la obtención de mejores puestos de trabajo.
Once again, as for natural disasters, I have placed the emphasis on prevention.
Una vez más, con respecto a los desastres naturales, he hecho hincapié en la prevención.
This page is powered by the Spanish Sentences Maker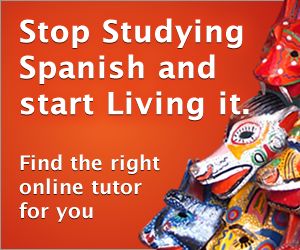 ---