---
Sentence Maker: effect
The Sentence Maker allows you to enter a word or phrase in the text box below and retrieve translated sentence pairs (English and Spanish) containing that word/phrase. This tool is great for seeing how words are used in a natural context.
to produce an effect
Producir un efecto
I am feeling the effect of the ointment in the skin.
Yo estoy sintiendo el efecto de la pomada en la piel.
That is the effect it would have.
Este sería el efecto.
What effect have they had?
The effect is the same.
Pero el efecto no deja de ser el mismo.
What has been the effect of this?
¿Cuál ha sido el efecto de esto?
There would be no effect at all.
No habría tenido ningún efecto.
It is the most serious, but not the only effect.
Es la más grave, pero no la única.
It has had an incredible effect.
Esto ha tenido un efecto increíble.
It has a psychological effect.
Esto tiene un efecto psicológico.
It has an effect on the company.
Esto tiene una influencia en la empresa.
It would have a very detrimental effect.
Tendría un efecto muy pernicioso.
That has been the effect of Jericho.
Este ha sido el efecto de Jericó.
There is a funnel effect.
Y hay un efecto de embudo.
That would have a very, very beneficial effect.
Las consecuencias serían muy, muy beneficiosas.
There is a demand to this effect.
Existe una petición al respecto.
That is, in effect, a subsidy.
Eso es, en efecto, un subsidio.
What effect do our declarations have?
¿Qué efecto tienen nuestras declaraciones?
This is not only the effect of the crisis.
Ello no es sólo el efecto de la crisis.
What is the effect of the resolution?
¿Qué efectos ha tenido esta resolución?
What effect will this have?
¿Qué efecto tendrá?
There is a multiplier effect.
Se produce un efecto multiplicador.
We should not underestimate the effect of this.
Así, en Dinamarca se paga casi un 25 % de IVA sobre los gastos de vacaciones.
That is certainly having an effect.
No hay duda de que esto va a tener efectos.
What is the cause and what is the effect?
¿Cómo distinguir entre causa y efecto?
It was when it was brought into effect.
Lo era cuando se puso en marcha.
The effect has been amazing.
El efecto ha sido asombroso.
We have put down an amendment to that effect.
Hemos presentado una enmienda a tal efecto.
We have submitted an amendment to this effect.
Hemos presentado una enmienda en ese sentido.
Being European has an added positive effect.
Ser europeo tiene un efecto positivo añadido.
This is a pernicious effect which insurers are familiar with.
Es un efecto perverso que los aseguradores conocen bien.
Scandals can have a cleansing effect.
Los escándalos pueden resultar purificadores.
I appreciate the support from Parliament to that effect.
Agradezco el respaldo del Parlamento en este sentido.
What effect does this have on the people in Europe?
¿Cómo afecta esta situación a los ciudadanos europeos?
There are enough studies to this effect.
Existen estudios suficientes que así lo indican y, aun suponiendo que estuviesen equivocados, deberíamos prestarles atención y analizarlos.
I would like to receive some indication to this effect.
Quisiera que se me dieran señales en este sentido.
This is necessary, but the proposals are unfocused in their effect.
Esto es necesario, pero la propuesta tiene efectos no deseados.
We are waiting for what is called the 'ketchup effect' .
Esperamos el llamado efecto ketchup.
We should probably have no right to effect such a transformation.
No deberíamos tener derecho a producir semejantes cambios.
We should at the very least expand it by the amendments to this effect.
Deberíamos, como mínimo, ampliarla con las enmiendas a tal efecto.
I have a feeling this would have a demoralising effect.
Considero que esto tendría un efecto desmoralizador.
In addition, it has no effect on energy efficiency.
Además, no tiene ninguna incidencia sobre la eficiencia energética.
We have added a provision to that effect.
Es un punto que hemos añadido.
Do these new methods have an effect?
¿Han dado frutos estos nuevos métodos?
The directive has already had an effect.
La directiva ya ha tenido un efecto.
The problem is how to put them into effect.
El problema reside en la forma de ponerlas en práctica.
All the same, the economic effect must not be underestimated.
No se debe infravalorar sin embargo el efecto económico.
We could also speak about the advertising effect.
Se podría hablar también del efecto publicitario.
There are papers to this effect in the Council.
Existen los correspondientes documentos en el Consejo.
That is why we have also submitted proposals to that effect.
Por esto también hemos presentado algunas propuestas en este sentido.
What is the net effect on employment and wages?
¿Qué hay con las repercusiones netas sobre el empleo y los salarios?
So I have tabled amendments to that effect.
De modo que he presentado enmiendas a ese objeto.
This page is powered by the Spanish Sentences Maker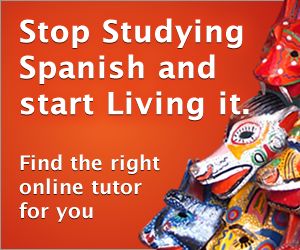 ---