---
Sentence Maker: economics
He is a famous lecturer in international economics.
Es un famoso profesor de economía internacional.
Three experts in commercial regulation obtain the Nobel Prize in Economics.
Tres expertos en regulación del comercio obtuvieron el Nobel de Economía.
This is not just about economics.
No se trata solamente de economía.
It is the economics of the insane.
Es una economía de locos.
It is about economics, and only if we tackle economics will we solve the problems.
Es económico, y solo si abordamos el aspecto económico podremos solucionar los problemas.
This is not Clause 4 economics, it is Santa Claus economics.
No es una economía de la cláusula 4, es una economía de Santa Claus.
This has a particular bearing on economics and trade.
Esto tiene una notable importancia en lo que respecta a la economía y al comercio.
Enlargement is not just about economics, however.
Sin embargo, la ampliación no sólo tiene que ver con la economía.
That is the most creative economics I have ever seen!
¡Se trata de la economía más creativa que nunca he visto!
It is about culture, not so much about geography or economics.
Se trata de cultura, y no tanto de geografía o de economía.
That is surely bad economics!
Desde luego, se trata de un mal planteamiento económico.
Just think of the economics.
Pensemos en la economía.
So do not try to tell me that this is just about economics.
Así que no intenten decirme que todo gira alrededor de la economía.
This is not economics, it is politics, and quite aggressive at that.
Esto no es economía, es política, y bastante agresiva por cierto.
In other words, market economics.
En otras palabras, economía de mercado.
To do this would be to pursue kamikaze economics.
Hacer esto supondría fomentar las economías kamikaze.
Economics and politics cannot be clinically separated here.
Tampoco en este caso es posible separar clínicamente la economía de la política. Sin el apoyo económico europeo, el proceso de negociaciones correría claramente peligro.
Economics is not a natural process.
La economía no es un fenómeno natural sino que debe constituirse desde un punto de vista político-social.
This sector is not just about economics but about communities.
El sector no sólo se refiere a la economía, sino también a la sociedad.
It is a simple question of economics.
Es un simple tema económico.
Today, we are not only linking economics and the environment.
Hoy no unimos sólo economía y medio ambiente.
That has something to do with prioritisation and realistic economics.
Todo lo cual guarda relación con las prioridades y con una economía realista.
Economics is what divides Europeans.
El aspecto económico es lo que divide a los europeos.
It is essential to think in terms of social economics in parallel with development economics.
Es esencial pensar en términos de economía social simultáneamente con la economía de desarrollo.
Basic economics indicated that this was the right thing to do, and you have to listen to basic economics.
Así lo indicaban los fundamentos económicos. A esto hay que prestar atención.
If we were applying the rules of economics, we would have to act differently.
Si aplicáramos las leyes de la economía, tendríamos que actuar de otra manera.
For TB and malaria, the economics of the cure are very different.
En el caso de la tuberculosis y la malaria, el aspecto económico de la cura es muy diferente.
Common sense and economics should dictate which is used.
La decisión sobre cuál debe usarse se basaría en el sentido común y la economía.
That is important because Europe is not only about economics, finance and commerce.
Es importante porque Europa no es solo una cuestión de economía, finanzas y comercio.
But our relationship is not just about economics, culture and history.
Sin embargo, nuestra relación no se basa únicamente en la economía, la cultura y la historia.
It is through the economics that we must drive this particular relationship.
Debemos impulsar esta relación particular a través de la economía.
A united Europe is more than a question of economics and business.
Una Europa unida es algo más que una cuestión de economía y negocios.
Ecology and economics can and must coexist.
La ecología y la economía pueden y deben coexistir.
In my case, it led me to the London School of Economics.
En mi caso, me permitió vivir una experiencia en la Facultad de Economía de Londres.
That is not good economics, especially in a time of crisis.
Eso no es buena economía, especialmente en tiempo de crisis.
This is a question of economics, not of specialists or technical experts.
Esto es una cuestión económica, esto no es una cuestión de especialistas, ¡esto no es una cuestión de técnicos!
Economics must not take precedence over health.
La economía no debe estar antes de la salud.
For me it would be inconceivable not to have economics as the basis of agricultural policy.
Para mí sería inimaginable que la economía ya no fuese la base de la política agrícola.
It sounds rather old-fashioned, but economics is not a science.
Suena más bien anticuado, pero la economía no es una ciencia.
That means democracy in politics, economics, social and defence issues.
Eso significa democracia en las cuestiones políticas, económicas, sociales y de defensa.
The strategy must involve ethics just as much as it does economics.
En la estrategia a seguir debe integrarse tanto el aspecto ético como el económico.
Perhaps we should give the Finance and Economics Ministers a copy of the Treaties.
Quizás habría que dar a los ministros de Hacienda y Economía una copia de los Tratados.
This is not just a matter of economics; it is both highly sensitive and a cultural issue.
No se trata solo de una cuestión económica, sino también de un tema sumamente delicado y de un problema cultural.
I totally agree with the Commissioner: Europe has to be, and is, about more than economics and trade.
Estoy plenamente de acuerdo con la señora Comisaria: Europa tiene que significar, y significa, algo más que simplemente economía y comercio.
It is not only a matter of economics, but also of European cooperation in its most practical sense.
No solo se trata de una cuestión de economía, sino también de cooperación europea en su sentido más práctico.
Our partnership needs to reach beyond economics, to be more political.
Nuestra asociación debe superar el terreno económico y entrar en lo político.
We have to recognise that economics is starting to transform Chinese society.
Hemos de reconocer que la economía está empezando a transformar la sociedad china.
Nothing could better illustrate the illiteracy of EU economics.
Nada podría ilustrar mejor el analfabetismo de la economía de la UE.
Surely, to subsidise your economic competitors is the economics of the madhouse!
Sin duda, subvencionar a los competidores económicos de uno es una economía de locos.
You touched on it yourself, Prime Minister, during your own questions concerning economics and other areas.
Usted mismo se ha referido a ella, Primer Ministro, con las preguntas que ha formulado sobre la economía y otros ámbitos.
In economics, utopias tend to be dangerous and rash behaviour expensive.
En economía, las utopías suelen ser peligrosas y las conductas precipitadas se pagan caras.
Permit me to mention a lesson from the kindergarten school of economics.
Permítanme mencionar una lección que se aprende hasta en el parvulario de económicas.
This page is powered by the Spanish Sentences Maker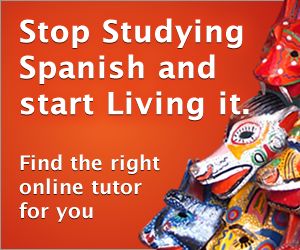 The Sentence Maker allows you to enter a word or phrase in the text box below and retrieve translated sentence pairs (English and Spanish) containing that word/phrase. This tool is great for seeing how words are used in a natural context.
---