---
Sentence Maker: directory
The Sentence Maker allows you to enter a word or phrase in the text box below and retrieve translated sentence pairs (English and Spanish) containing that word/phrase. This tool is great for seeing how words are used in a natural context.
'May we see the telephone directory?'
" ¿Podemos ver la guía telefónica?"
The directory companies play on that uncertainty.
Las empresas dedicadas a la elaboración de directorios juegan con esa incertidumbre.
These directory companies are clearly not only deceptive and misleading.
Estas empresas que se dedican a la elaboración de directorios claramente no son solo poco rigurosas sino también conducen a engaño.
I do not think that he had seen all the details included in this directory.
¡Ya que éste no había visto todos los detalles que contenía el anuario!
All we would have to do is get a directory of development and put all the items in our programme, one after the other.
Basta recurrir a un glosario sobre desarrollo y plantear todas esas cuestiones, unas detrás de otras.
We do not want a directory of five big countries that rule the rest.
No queremos un directorio de cinco grandes países que gobiernen al resto.
The Misleading Directory Companies report (short presentation)
Prácticas engañosas de empresas dedicadas a la elaboración de directorios (breve presentación)
They enter addresses into this directory and then receive a bill for a thousand euro.
Introducen sus direcciones en este directorio y reciben un factura de 1 000 euros.
For example, both should be treated equally when it comes to entries in the telephone directory.
Por ejemplo, se debería tratar por igual a ambos en lo que se refiere a la inscripción en los listados telefónicos.
She has withstood the temptation of becoming a telephone directory, as she herself said.
Se ha resistido a la tentación de organizar una guía telefónica, como ella misma lo ha dicho.
In those days, we could protect ourselves effectively by becoming ex-directory or changing our telephone numbers.
Entonces la exclusión de la única guía impresa, el cambio de nuestro número de teléfono nos defendía eficazmente.
Nowadays, when every public directory ends up on the Internet, we have no way of protecting ourselves.
Actualmente, cuando cualquier guía pública acaba en la red, no hay forma de defenderse.
The Commission's telephone directory is also available on the Net, provisionally and as an experiment.
El directorio telefónico de la Comisión también está disponible en la red, de forma provisional y como un experimento.
Steps are being taken that may lead to the creation of a directory to select the languages used.
Se están dando los pasos que podrían llevar a la creación de un directorio para seleccionar las lenguas utilizadas.
Misleading 'Directory companies' (e.g. 'European City Guides') (debate)
Empresas fraudulentas dedicadas a la elaboración de directorios (por ejemplo «European City Guides») (debate)
They urge companies to sign up to directory services which are presented as being free of charge.
Recomiendan a las empresas que se suscriban a servicios de directorios que se presentan como gratuitos.
I support paragraph 17, which calls on the Commission to deal with misleading directory companies.
Estoy a favor del apartado 17 en el que se pide a la Comisión que haga algo respecto a los directorios de empresas engañosos.
Rogue business directory companies are both inflicting financial damage and harassing small companies.
Estas prácticas delictivas acosan a las pequeñas empresas y les ocasionan perjuicios económicos.
The operations of rogue directory companies are deliberately managed across borders or from third countries.
Las operaciones engañosas de empresas dedicadas a la elaboración de directorios se gestionan de forma deliberada fuera de nuestras fronteras o en terceros países.
(DE) Mr President, I am very pleased that we have discussed directory companies and their practices today.
(DE) Señor Presidente, me complace que hoy hayamos debatido las empresas dedicadas a la elaboración de directorios y sus prácticas.
In particular, it has a duty and a responsibility to stop the misleading commercial practices used by 'directory companies'.
En concreto, tiene el deber y la responsabilidad de acabar con las prácticas comerciales engañosas empleadas por las "empresas dedicadas a la elaboración de directorios".
Parliament continues to receive petitions and complaints about business directory companies.
El Parlamento sigue recibiendo peticiones y quejas sobre directorios profesionales.
This enables business directory companies to abuse the current situation unopposed.
Esto permite que las empresas dedicadas a la elaboración de directorios profesionales abusen de la situación actual sin oposición.
Obviously there should be restrictions on phone tapping and subscribers should have the right to an ex-directory number.
Es evidente que hay que prohibir la intervención de líneas telefónicas, y los abonados pueden tener un número secreto.
The disabled will be excluded from the opportunities if there are not sufficient guarantees of access across Europe to public payphones, directory services and electronic programme options.
Los discapacitados quedarán al margen de las oportunidades si no existen suficientes garantías de acceso en toda Europa a los teléfonos públicos, a los servicios de información telefónica y a las opciones de programación electrónica.
It took Mr Santer four years to have the Commission's telephone directory made publicly available.
El señor Santer tardó cuatro años en publicar la guía telefónica de la Comisión.
We must, of course, recognise that these scams have been in existence for over 40 years, according to the legitimate directory publishers represented by the EADP.
Por supuesto, debemos reconocer que estas estafas existen desde hace más de 40 años, de acuerdo con los editores de directorios legítimos representados por la EADP.
I want you to instruct them to accept, investigate and act on the directory companies in the context of the cross-border enforcement network.
Quiero que les de instrucciones para que acepten, investiguen y actúen con respecto a las empresas que elaboran directorios, en el contexto de la red de ejecución transfronteriza.
The Commission's website gives information on its organisation and procedures, and we have an easy-access 'Who is who' directory of the Commission staff and the different directorates-general.
El sitio web de la Comisión ofrece información sobre su organización y sus procedimientos, y contamos con un directorio de acceso sencillo, el "Quién es quién", que describe al personal y las diferentes Direcciones Generales de la Comisión.
Each year, thousands of businesses, charities and voluntary groups across Europe are tricked into signing what looks like a perfectly innocent entry for a directory.
Cada año, se engaña a miles de empresas, organizaciones benéficas y grupos voluntarios de toda Europa para que se inscriban en lo que parece un acceso perfectamente inocente a un directorio.
In its childhood and early youth, the EU was almost totally secret, even down to the Commission's internal telephone directory.
Durante su infancia y en su temprana juventud era casi totalmente secreta, incluso en lo que respecta al directorio de teléfonos interno de la comisión.
Year in, year out, small businesses in many, if not all, Member States are subject to harassment and legal threats from these misleading directory companies.
Año tras año, muchas pequeñas empresas de muchos Estados miembros, si no ya todos, son objeto de acoso y amenazas legales por parte de empresas que publican directorios engañosos.
deputising for the author. - Madam President, the volume of complaints regarding misleading directory companies shows that this is a serious problem for SMEs.
suplente del autor. - Señora Presidenta, el volumen de quejas relativas a las prácticas engañosas de empresas dedicadas a la elaboración de directorios es un indicio del grave problema que estas prácticas representan para las PYME.
Nor should we lose sight of the fact that these directory company practices clearly are outside the law according to the directive on misleading and comparative advertising.
Tampoco debemos perder de vista el hecho de que las prácticas de estas empresas dedicadas a la elaboración de directorios son claramente ilegales en virtud de la Directiva sobre publicidad engañosa y publicidad comparativa.
(CS) Madam President, the unfair practices of some of these so-called business directory companies continue to pose a serious problem.
(CS) Señora Presidenta, las prácticas desleales de algunos de estas denominadas empresas dedicadas a la elaboración de directorios siguen planteando un grave problema.
The victims sign a contract in good faith to be advertised in a business directory after having been led to believe that this would be free of charge.
Las víctimas suscriben un contrato de buena fe para anunciarse en un directorio empresarial después de que se les ha hecho creer sería gratuito.
The problem lies in the fact that there continue to be cases of traders who unwittingly enter into contracts for valuable consideration for entries in a business directory.
El problema reside en que siguen existiendo casos de empresarios que, sin percatarse, firman contratos a título oneroso por entradas en un directorio profesional.
It is both mandatory and normal practice in Germany for a legal entity to register its address in an online directory when it is founded.
En Alemania es una práctica obligatoria y habitual que, cuando se crea una entidad jurídica, esta registre su dirección en un directorio en Internet.
A new form of fraud has developed in which small businesses are tricked into advertising in various types of directory.
Se ha desarrollado una nueva forma de fraude en el que se engaña a las pequeñas empresas para que se anuncien en diversos tipos de directorios.
In the last few years, the European Parliament has received more than 400 petitions concerning misleading business practices by certain business directory companies.
En los últimos años, el Parlamento Europeo ha recibido más de 400 peticiones relativas a las prácticas comerciales engañosas de ciertas empresas dedicadas a la elaboración de directorios.
The present motion for a resolution analyses the conduct of certain directory companies that behave unacceptably when they trick thousands of citizens and companies in the European Union.
La actual propuesta de Resolución analiza la conducta de ciertas empresas dedicadas a la elaboración de directorios, que se comportan de forma inaceptable cuando engañan a miles de ciudadanos y empresas de la Unión Europea.
They are also fraudulent, because anyone who lures lone traders and firms to their directory solely for their own benefit and enrichment is clearly engaging in malpractice.
También son fraudulentas, ya que cualquiera que atrae a profesionales y a empresas a su directorio únicamente para su propio beneficio y enriquecimiento está claro que incurre en negligencia.
These directory company practices are also clearly outside the law, according to the directive on misleading and comparative advertising.
Dichas prácticas de empresas dedicadas a la elaboración de directorios están claramente fuera de la ley, de acuerdo con la Directiva sobre publicidad engañosa y publicidad comparativa.
Practices in which firms are offered a listing in a business directory while the false impression is given that it is a free service are becoming increasingly common.
Son cada vez más comunes las prácticas en las que se ofrece a empresas aparecer en un listado de un directorio profesional dando la falsa impresión tiempo de que es un servicio gratuito.
The Commission should also speed up revising and improving the directive and other relevant legislation to end the misleading practices of business directory companies as soon as possible.
Asimismo, la Comisión debe acelerar sus actividades de revisión y mejora de la Directiva y demás legislación pertinente para poner fin tan pronto como sea posible a las prácticas engañosas de las empresas dedicadas a la elaboración de directorios.
Finally, agreement was reached on a joint Belgian/presidency proposal concerning the creation of a directory of competences and specializations in the fight against paedophile crimes of this nature.
Por último, se llegó a una acuerdo sobre una propuesta conjunta de Bélgica y de la Presidencia relativa a la creación de una guía de competencias y especializaciones en la lucha contra los delitos pedófilos de esa naturaleza.
Amendment No 9 removes the ability of operators to charge subscribers for not having their particulars entered in the public directory.
La enmienda nº 9 elimina la capacidad de los operadores de exigir un pago a los abonados por que sus datos personales no sean incluidos en la guía.
Another matter which proved to be extremely complicated concerned the possibility of charging subscribers for not appearing in a telephone directory.
Y también una cuestión, que al final se nos complicó mucho, que era la del reconocimiento de la posibilidad de cobrar por que los datos de una persona no figuraran en una guía.
You would think that a person should have to pay to appear in a telephone directory, and should be entitled to be omitted free-of-charge.
Uno debería pagar por figurar en la guía y tener el derecho a no pagar si uno figura.
The Council was unable to accept all these amendments, especially not the proposal about ex-directory telephone numbers, which is why the question was referred to the Conciliation Committee.
El Consejo no aceptó esas propuestas, especialmente la referente a los números telefónicos secretos, por lo que el asunto se envió al Comité de Conciliación.
This page is powered by the Spanish Sentences Maker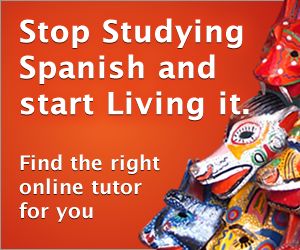 ---