---
Sentence Maker: determined
He is determined to learn English.
Se ha empeñado en aprender Inglés.
I am determined to teach my grandmother how to use the internet.
Me he empeñado en enseñarle a mi abuela a usar la internet.
I am determined we should do so.
Estoy resuelto a obrar en ese sentido.
That is what has been determined.
Así está establecido.
That I am determined to do.
Eso estoy decidido a hacerlo.
We are quite determined to do so.
Estamos en ello.
What they are based on cannot be determined.
No puede saberse en qué se basan.
I am most determined on this issue.
Estoy totalmente resuelto a afrontar esa cuestión.
On that I am more determined than ever.
Estoy decidido a ello, más que nunca.
If this is what it wants, it has to be determined about it.
Sin embargo, debe quererlo con determinación, si lo quiere.
I am therefore fully determined, just as determined as your rapporteur and yourselves.
Por tanto, estoy plenamente decidido, tanto como su ponente y como sus Señorías.
Never have the parties been so determined.
Nunca la determinación de las partes habrá sido tan firme.
The budgets have been determined; the regulations have been defined.
Las dotaciones son claras. Las reglas están definidas.
I would thank the Commission for its determined efforts.
Quiero dar las gracias a la Comisión por sus esfuerzos orientados hacia este fin.
The precise arrangements for this have not yet been determined.
Aún no se ha fijado con exactitud cómo se hará.
This is a matter that should be determined for them at a local level.
Ésta es una cuestión que debe determinarse en el plano local.
We need Europe to be stronger and more determined.
Necesitamos que Europa sea más fuerte y esté más decidida.
He is determined to focus all his attention on that exercise.
Está decidido a dedicar toda su atención a ese ejercicio.
But it is determined to extricate itself from this terrible condition.
Pero está decidido a salir de esta terrible condición.
We have a competent and determined Presidency.
Tenemos una Presidencia competente y decidida.
UEFA and MEPs are determined to stamp it out.
La UEFA y los diputados al Parlamento Europeo están decididos a erradicarlo.
Policy is not determined by gender.
La política no viene determinada por el género.
The small detail is that, if we are determined, they cannot do as they like.
El pequeño detalle es que, si estamos decididos, no pueden hacer lo que les parezca.
How is the scale of economic disruption to be determined?
¿Cómo se determina el grado de perturbación económica?
All of this is determined by the economy and the passengers.
Todo ello viene determinado por la economía y por los pasajeros.
However, the Professor was very determined.
Sin embargo, el profesor estaba muy decidido.
(The agenda was thus determined.)
(El orden del día queda así establecido)
The EU has to be active, determined and united.
La UE debe actuar de forma activa, determinada y unida.
But Europe, if it is determined to lead, can do it.
Pero Europa, si tiene la determinación de hacerlo, sí que puede.
We do not need to be aggressive about it, but we need to be determined about it.
No necesitamos actuar con agresividad en este sentido, sino ser decididos.
We have to make a more determined effort to stop this.
Debemos realizar un esfuerzo más determinante para poner fin a esta situación.
We will check it again, but that is what we determined here.
Lo comprobaremos de nuevo, pero eso es lo que hemos determinado aquí.
That is why there needs to be an absolutely determined response.
Por consiguiente, hace falta una respuesta sumamente enérgica.
The Commission is determined to ensure that this is not the case.
La Comisión está decidida a garantizar que esto no es así.
What we now need is to be determined and consistent.
Lo que necesitamos ahora es ser determinantes y coherentes.
I wish you would be as determined in this particular case.
Me gustaría que mostrara la misma determinación en este caso.
That means we have to be more determined to act.
Esto implica que debemos estar más dispuestos a actuar.
I am determined to promote this over the next few months.
Estoy decidido a promover esto durante los próximos meses.
I do wonder how agendas are determined in this Parliament.
Me pregunto cómo se fijan los órdenes del día en este Parlamento.
What is it that has determined the need for this IGC?
¿A qué se ha debido la necesidad de esta CIG?
On this, the Commission is determined and optimistic.
En este aspecto, la Comisión se siente decidida y optimista.
So we must be determined to maintain the deadlines.
Por ello debemos insistir en que se cumplan los plazos.
Procedure is determined by the Conference of Presidents.
Lo define la Conferencia de Presidentes.
When are the safety levels actually determined?
¿Cuándo se estima el alcance de la seguridad?
We must make a distinction between those things which ought to be determined by the EU and those things which should be determined by the countries themselves.
Hay que establecer unos límites para aquello que debe decidirse a nivel de la UE, y para lo que debe decidir cada país por separado.
But it should be determined individually by each employee, as the Commission proposes.
Pero cada empleado debería determinarlos por separado, como propone la Comisión.
It is the very determined work of the European Union we have to thank for that.
Debemos dar las gracias a la Unión Europea por su actuación tan decidida.
We have started it and we are determined to bring it to a successful conclusion.
Lo hemos comenzado y estamos decididos a llevarlo también a feliz término.
They also seem determined to find a solution.
Parece que ellos también están decididos a encontrar una solución.
Indeed, I think the programme ought to be as determined as possible.
Considero, efectivamente, que este programa debe ser lo más voluntarista posible.
There are those who would like it to be determined by codecision involving this Parliament.
Hay quienes quisieran que se determinara mediante codecisión, con participación de este Parlamento.
Well then, we and you yourself have the chance to achieve this, and we are certainly determined to do so.
Pues bien, esto está dentro de nuestras posibilidades, de las suyas, y es, sin duda, nuestra voluntad.
This page is powered by the Spanish Sentences Maker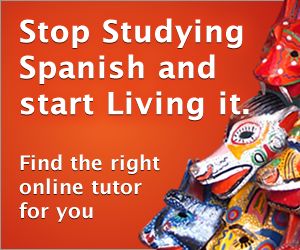 The Sentence Maker allows you to enter a word or phrase in the text box below and retrieve translated sentence pairs (English and Spanish) containing that word/phrase. This tool is great for seeing how words are used in a natural context.
---