---
Sentence Maker: demand
The Sentence Maker allows you to enter a word or phrase in the text box below and retrieve translated sentence pairs (English and Spanish) containing that word/phrase. This tool is great for seeing how words are used in a natural context.
The students want the professor to not demand too much.
Los estudiantes desean que la profesora no exija mucho.
The women demand an equal salary.
Las mujeres demandan un salario igualitario.
Why don't we demand that they pay attention to us?
¿Por qué no pedimos que nos hagan caso?
Demand more production from the workers.
Exíjales usted a los obreros que produzcan más.
Did you demand more production from the workers?
¿Les exigió usted a los obreros que produjeran más?
supply and demand
Oferta y demanda
But we demand more than that.
Pero pedimos más que eso.
We have to demand that it is!
¡Debemos exigir su continuación por todos los medios posibles!
That is our demand and it is the demand of the people of Chad.
Todas estas preguntas deben ser contestadas y exigen una explicación.
We demand it from associated states, but we do not demand it of ourselves.
Lo pedimos a los Estados asociados, pero no nos imponemos la misma exigencia.
We cannot demand in this institution, of other institutions, what we would not demand of ourselves.
Esta institución no puede exigir a otras instituciones algo que no nos exigimos a nosotros mismos.
That is our main demand.
Esta es la demanda principal.
Such is the demand of the moment.
¡El momento actual así lo exige!
That was the first demand.
Esta era su primera petición.
It is our task to demand that it does so.
Nuestra labor es exigir que las cumpla.
Is there a public demand for this?
¿Hay una demanda pública al respecto?
There is a demand for these, as we have heard.
Existe una demanda de estas pruebas, como hemos oído.
That is the only thing we demand of him.
Es lo único que le exigimos.
There is a demand to this effect.
Existe una petición al respecto.
It is an impossible demand.
Es imposible.
That is the first demand.
Esta es la primera exigencia.
Consequently, we cannot demand them.
Por consiguiente, no podíamos pedir su regulación.
It should demand no less of itself.
No debería exigirse menos a sí misma.
This is what we demand of you, Commissioner.
Eso es lo que pedimos, señor Comisario.
If there is a demand from the market, they will respond to this demand.
Si existe demanda por parte del mercado, ellos responderán a ella.
This demand is a humanitarian rather than a technical demand.
Esta petición es más humanitaria que técnica.
There is ,of course, elasticity of demand, in this case a price elasticity of demand.
Existe naturalmente elasticidad de la demanda, en este caso, una elasticidad del precio de la demanda.
Why demand more of the European institutions, therefore, than you demand of your own national institutions?
¿Por qué exigir más a las instituciones europeas, por tanto, de lo que exigen ustedes a sus instituciones nacionales?
We demand justice, we demand the release of these five Cuban patriots.
Exigimos justicia, exigimos la liberación de estos cinco súbditos cubanos.
This is not a socialist demand, or a PPE Group demand; it is our common wish.
Ello no es una demanda socialista ni del Grupo PPE: es nuestro deseo común.
Demand for it is actually rising faster than the overall demand for energy.
La demanda de electricidad aumenta actualmente más rápidamente que la demanda general de energía.
Why do we demand of authors and artists what we do not demand of other workers in our economy?
¿Qué pedimos a los autores y a los artistas que no pidamos a otros trabajadores de nuestra economía?
Allow me to start with the most important demand.
Permítanme que les cuente las principales ventajas.
We must demand the following:
Debemos exigir:
We have to demand the highest standards of ourselves.
Tenemos que exigirnos las normas más estrictas a nosotros mismos.
The rapporteurs cannot demand them, and MEPs certainly cannot.
Los ponentes no pueden exigirlos y menos los diputados.
This year, this demand was repeated.
Este año se repitió esa demanda.
Energy supply is more elastic than demand.
El suministro de energía es más flexible que la demanda.
We demand coherence and coordination.
Reclamamos coherencia y coordinación.
Surely this is a reasonable demand?
Esta exigencia es perfectamente razonable.
Commissioner, there is no supply without demand.
Señora Comisaria, no puede haber oferta sin demanda.
Transparency is all we demand in Parliament.
Transparencia es lo que exigimos en el Parlamento.
We expect and demand better.
Esperamos y exigimos más.
However, there are questions to which we demand answers.
Las que siguen son cuestiones para las que exigimos respuestas.
Clear information should be available on demand.
Quien las necesite, debe poder conseguir informaciones claras.
Did you demand transparency, Commissioner?
¿Se ha exigido transparencia, señor Comisario?
They are going to demand them from other countries.
Van a exigirlos a los demás países.
We, as taxpayers, are also entitled to demand that they do so.
Como contribuyentes también tenemos el derecho a exigírselo.
Others are due to a fall in demand.
Otros a la caída de la demanda.
Is the Commissioner prepared to accede to this demand?
¿Está dispuesto, señor Comisario, a acceder a esta petición?
There you have a demand for what your legislation should contain.
Ahora debe mirarse los contenidos.
The first is the demand for development aid.
En primer lugar, la exigencia de ayuda al desarrollo.
That is why I demand that Amendment No 12 be rejected.
Por eso propongo que se elimine la enmienda 12.
That means that we have to increase demand.
Compradores significa que éstos deben tener dinero.
Our demand that this be done was rejected.
Esta petición se rechazó.
It would be unfair to consumers and their demand for security.
Perjudicaría a los consumidores y a sus demandas de seguridad.
This page is powered by the Spanish Sentences Maker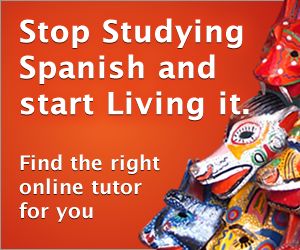 ---