---
Sentence Maker: delegation
The Sentence Maker allows you to enter a word or phrase in the text box below and retrieve translated sentence pairs (English and Spanish) containing that word/phrase. This tool is great for seeing how words are used in a natural context.
The delegation was ready to accept the medals.
La delegación estaba dispuesta a recibir las medallas.
We have a delegation participating in that.
Hay una delegación nuestra que participa.
We now have a delegation there.
Ahora tenemos una delegación allí.
I thank the delegation once again.
Una vez más, doy las gracias a la delegación.
On behalf of the delegation ...
En nombre de la Delegación...
I myself am a member of the Romania delegation and an acting member of the Bulgaria delegation.
Yo mismo soy miembro de la delegación para Rumanía y miembro suplente de la delegación para Bulgaria.
That delegation is here for its annual meeting with the delegation of the European Parliament.
La Delegación ha acudido para su reunión anual con la Delegación del Parlamento Europeo.
The Commission delegation, on the other hand, must be a delegation and not an embassy.
En cambio, la delegación de la Comunidad debe ser una delegación y no una embajada.
A delegation of representatives of the European Parliament was part of our Community delegation.
Una delegación de representantes del Parlamento formó parte de nuestra delegación comunitaria.
These are not just my views and those of my delegation.
Estos puntos de vista no son sólo los míos y de mi delegación.
I was part of that troika delegation.
Tomé parte de dicha delegación de la Troika.
This is why the Movement for France delegation has not voted.
Es por ello que la delegación MPF no votó en su favor.
I am sure members of that delegation have felt this for themselves.
They were not part of the delegation, but they come.
Ellos no formaban parte de la delegación, pero vinieron.
Staff requirements have been assessed for each delegation.
Se han evaluado los requisitos de personal de cada delegación.
I think that the role of this delegation is crucial.
Creo que el papel de esta delegación es fundamental.
My delegation will vote for this directive.
Mi delegación votará a favor de esta directiva.
A further point is the delegation of competences and agencies.
Otro punto: delegación de competencias y agencias.
I do not want to criticise the delegation on the ground here.
No voy a formular ahora ningún reproche contra la delegación sobre el terreno.
My delegation welcomes the adoption of the directive.
Mi delegación saluda la aprobación de la directiva.
Our delegation will support it accordingly.
Nuestra delegación prestará, por lo tanto, su respaldo a la misma.
Within the delegation there is deep disagreement.
Dentro de nuestra delegación hay profundas discrepancias.
It was three years ago that a delegation had been there.
Hace tres años, otra delegación visitó también este país.
I also had the honour of being on the delegation to Afghanistan.
Yo también tuve el honor de estar en la delegación que fue al Afganistán.
His wife, Svetlana Zavadskaya, is on our delegation.
Su esposa, Svetlana Zavadskaya, está en nuestra delegación.
Good luck with your delegation.
Deseo mucha suerte a su delegación.
Composition of the delegation to EUROLAT (vote)
Composición de la Delegación Permanente EUROLAT (votación)
I was in Darfur with a delegation from our Parliament in July.
Yo estuve en Darfur en julio con una delegación de nuestro Parlamento.
After all, a number of delegation members are present here.
Después de todo, varios miembros de la delegación se encuentran presentes aquí.
Given all this, our delegation proposes a discharge.
Tras lo cual he de decir que nuestra delegación propone la aprobación de la gestión.
Our delegation promised to support the fishermen.
Nuestra delegación prometió apoyar a los pescadores.
The parliamentary delegation, too, was a strong group.
La delegación parlamentaria, además, era un grupo sólido.
That is why our delegation will deny you its vote.
Y por ello nuestra delegación no le dará su voto.
Delegation of the tasks of laboratory testing (
Delegación de las tareas de ensayos de laboratorio (
An IMF delegation is currently in Chişinău.
Una delegación del FMI está en estos momentos en Chisinau.
Firstly, who should chair our delegation to COSAC?
En primer lugar, quién debería presidir nuestra delegación en la Conferencia de los Órganos Especializados en los Asuntos Comunitarios y Europeos de los Parlamentos de la Unión Europea (COSAC).
At the moment, there is a delegation from Serbia in the gallery.
En estos momentos hay una delegación de Serbia en la tribuna oficial.
Power of legislative delegation (debate)
Poderes de delegación legislativa (debate)
Power of legislative delegation (
Poderes de delegación legislativa (
That is wrong, and it is why our delegation has voted against this report.
Esto no es correcto y por ese motivo nuestra delegación ha votado en contra de este informe.
He says he is from the Bulgarian Delegation.
Dice que pertenece a la Delegación búlgara.
I, too, was a member of the delegation to the Conciliation Committee.
Yo también era miembro de la delegación en el Comité de Conciliación.
When will this parliamentary delegation be set up?
¿Cuándo va a existir esta delegación del Parlamento?
He was a member of the delegation for relations with Japan.
Era miembro de la Delegación del PE para las relaciones con Japón.
It was not intended to be an official delegation.
No se pretendía que fuera una delegación oficial.
I am the vice-chairman of that delegation.
Se da además el caso de que soy el vicepresidente de esa delegación.
As a delegation from the Norwegian Parliament is here today...
Como tenemos hoy entre nosotros a una delegación del Parlamento de Noruega...
The head of the delegation is still in the city.
El jefe de la delegación está presente en el Congo.
Our delegation's visit to Algeria was a success.
La visita de nuestros delegados a Argelia fue un éxito.
I am a member of the delegation to Slovakia.
Yo soy miembro de la Delegación de Eslovaquia.
And when did our delegation go to China?
¿Y cuándo ha ido a China nuestra delegación?
This page is powered by the Spanish Sentences Maker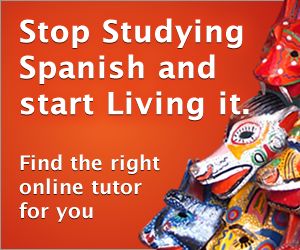 ---