---
Sentence Maker: defend
The Sentence Maker allows you to enter a word or phrase in the text box below and retrieve translated sentence pairs (English and Spanish) containing that word/phrase. This tool is great for seeing how words are used in a natural context.
One day I will become a lawyer, and I will be able to legally defend you.
Algún día me haré abogado, y te podré defender legalmente.

The cautious lawyer will defend the suspicious criminal.
El cauteloso abogado defenderá al sospechoso.
How are you able to defend such savagery?
¿Cómo eres capaz de defender semejante salvajada?
We should count on organizations that defend these rights.
Debemos contar con organizaciones que defiendan estos derechos.
I'm not trying to defend or justify what they're doing.
No intento defender ni justificar lo que hacen.
Let's defend human rights!
¡Defendamos los derechos humanos!
I defend what you have done.
Defiendo lo que usted ha hecho.
On the contrary, we defend them.
Al contrario, lo defendemos.
They are there to defend ideas.
Existen para defender ideas.
How would you defend this decision?
¿Cómo justificaría usted esta decisión?
Are we supposed to defend all this?
Y ahora ¿debemos además defenderlo?
This is something we should defend.
Eso es algo que debemos defender.
The Italian Presidency has an important heritage to defend, and it intends to defend it.
La Presidencia italiana tiene que defender un patrimonio muy importante, y su propósito es hacerlo.
It is your job to defend the Services Directive, not to defend protectionism.
Su labor consiste en defender la Directiva de servicios y no en defender el proteccionismo.
If other nations defend their farmers, why shouldn't Europe defend its own farmers?
Si otras naciones defienden a sus agricultores, ¿por qué Europa debería renunciar a defender a los suyos?
Mr Commissioner, it is our interests that we have to defend and we should defend them at our cost and not at their cost.
Señor Comisario, es por nuestro propio bien por lo que tenemos que defenderlos y debemos defenderlos a nuestra costa y no a su costa.
I did not defend attacks on civilians.
Yo no he defendido el ataque a los civiles.
Finally, how can we defend ourselves against this threat?
Y, por último, ¿Cómo nos defendemos de esta amenaza?
The Member you have quoted is not here to answer you or to defend himself...
El colega que ha mencionado no está aquí para contestarle y para defenderse...
We should secure this position and defend it!
Ustedes lo deberían ejecutar y defender también.
What common interests is it supposed to defend?
¿Qué intereses comunes debería defender?
That is why we support their calls to defend copyright.
Por ello, apoyamos sus reivindicaciones relativas a la defensa de los derechos de autor.
We defend some minorities but not others.
Defendemos a algunas minorías, pero no a otras.
They have no opportunity to defend themselves or to lodge an appeal.
Estas personas no tienen ni una sola posibilidad de protegerse ni de apelar.
Democracy has the right to defend itself and it will do so.
La democracia tiene el derecho de defenderse y lo ejercerá.
It is impossible to defend that before the citizens.
Es imposible defender esto frente a los ciudadanos.
They could thus defend their interests more forcefully.
De este modo podrían defender sus intereses con más energía.
So I continue to defend the priority that we give to that.
Por tanto, seguiré defendiendo la prioridad que damos a este aspecto.
Will he defend this in the Council?
¿Va a defender este punto en el Consejo?
For example, we always defend the Treaties.
Por ejemplo, siempre defendemos los Tratados.
I think that we should be able to defend ourselves.
Creo que debemos poder defendernos.
You did not expressly defend the draft constitution.
No defendió expresamente el proyecto de constitución.
This is what we defend in The Hague and in Strasbourg.
Es lo que defendemos en La Haya y en Estrasburgo.
We must defend those rights.
Hemos de defender estos derechos.
We must defend them and give them a chance.
Tenemos que defenderlos y darles una oportunidad.
We want to defend consumers.
Queremos defender a los consumidores.
That is what we are trying to defend, not the work of the terrorists.
Eso es lo que nosotros estamos intentando defender, no el trabajo de los terroristas.
Is that the way in which you are to defend your EU project?
¿Es esta la manera en que van a defender ustedes su proyecto europeo?
That is to your discredit and is difficult both to explain and to defend.
Eso les desacredita y resulta difícil de explicar y de defender.
It would be wrong to defend democracy by undermining it.
Sería un error pretender defender la democracia minando sus bases.
Is the Prime Minister prepared to defend those?
¿Está el Primer Ministro dispuesto a defenderlos?
We must defend our values.
Hemos de defender nuestros valores.
We will be there to defend the interests of Europe.
Estaremos allí para defender claramente el interés de Europa.
You are elected by the people to defend democracy.
Ustedes son elegidos por los ciudadanos para defender la democracia.
It is not the Europe I fight and work for and defend.
No es la Europa por la que lucho y trabajo y que defiendo.
We defend our ideals with our own convictions.
Defendemos nuestros ideales con nuestras propias convicciones.
So why should we apply it when we cannot defend Europe?
Entonces, ¿para qué aplicarlo si no podemos defender Europa?
Moreover, he is being denied the right to defend himself.
Asimismo, se le niega el derecho a defenderse a sí mismo.
Where are the governments who will defend the Constitution?'
¿Dónde están los Gobiernos que defenderán la Constitución?"
Firstly, we have our model, which we must defend.
Primero, contamos con nuestro modelo, que hemos de defender.
They will defend it with their bodies.
Ellas lo defenderán con su propio cuerpo.
You were right to defend us.
Hizo usted bien al defendernos.
She is not present here, which means that she cannot defend herself against that attack.
No está presente aquí, lo que significa que no puede defenderse de este ataque.
We must be here, ready to defend them.
Aquí debemos estar preparados para defenderlos.
We are supposed to defend the very foundation of the EU.
Tenemos que defender los propios cimientos de la UE.
We in Europe should now defend what has been set out.
Ahora en Europa deberíamos defender lo que se ha estipulado.
This page is powered by the Spanish Sentences Maker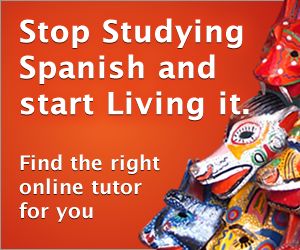 ---