---
Sentence Maker: daylight
The Sentence Maker allows you to enter a word or phrase in the text box below and retrieve translated sentence pairs (English and Spanish) containing that word/phrase. This tool is great for seeing how words are used in a natural context.
Carlos and I would run in the park if it were during daylight.
Carlos y yo correríamos en el parque si fuera de día.

It should not, however, lead to daylight robbery.
Pero ello no ha de conducir a un pillaje salvaje.
I hope we will meet again in daylight.
Espero que nos volvamos a ver de día.
Trolls are destroyed by daylight.
La luz del sol acaba con los trolls.
I have no daylight in my office and it is an appalling insult!
¡En mi oficina no tengo luz natural y es tremendamente insultante!
It is worth noting that we are actually working in daylight.
It seems to me that this is not so, as the amount of daylight does not change in any way.
A mí no me lo parece, toda vez que la cantidad de luz diurna no cambia en modo alguno.
One thing was that the daylight disappears in the evening.
Una fue que la luz del sol se iba temprano en la tarde.
What is more, all this is taking place in broad daylight, documented by journalists.
Y lo que es más, todo esto esta pasando a plena luz del día y documentado por reportajes periodísticos.
We have journalists who have been intimidated and abducted from the street in broad daylight.
Hay periodistas que han sido intimidados y secuestrados en las calles a plena luz del día.
If that is the case, please at least bring your environmental visions up into the daylight again!
¡De ser cierto este supuesto, le rogaría que salve al menos sus ideas ecologistas!
We were amazed to see illegal migrants clambering all over trains in broad daylight before our very eyes.
Nos sorprendió ver ante nuestros ojos y a plena luz del día inmigrantes ilegales alojados por todo el tren.
   Mr President, political murder is a heinous crime in darkness: it is even more chilling in daylight.
   – Señor Presidente, el asesinato político es un crimen atroz en la oscuridad: pero es todavía más escalofriante a la luz del día.
We have become so dependent on electricity now that we even switch on lights during daylight, such as now.
Nos hemos vuelto tan dependientes de la electricidad ahora que incluso encendemos la luz durante el día, como en estos momentos.
We always talk about women in the middle of the night, and one day we could do so in daylight, Mr President.
Siempre hablamos de mujeres, a altas horas de la noche, y alguna vez podríamos hacerlo con la luz del sol, señor Presidente.
Greater codecision will mean more scrutiny and more daylight in the decision-making process.
Una ampliación del proceso de codecisión significa una mayor exhaustividad y más claridad en el proceso de toma de decisiones.
(NL) Given the late hour at which we are discussing this, you might think that our own budget does not tolerate daylight.
(NL) Dadas las altas horas a las que estamos debatiendo sobre esta cuestión, usted podría pensar que nuestro propio presupuesto no tolera la luz del día.
That is unacceptable, as are the presence and activity in broad daylight of some of these financial partners in the Member States.
Es inaceptable; como también lo es la presencia y la actividad, a la vista de todos, de aquellos que les apoyan en los Estados miembros.
Night after night without daylight, occupation after occupation without independence, inhumane dictatorship after inhumane dictatorship without freedom.
Noche tras noche sin luz del día, ocupación tras ocupación sin independencia, dictadura inhumana tras dictadura inhumana sin libertad.
   Mr President, anyone who has ever flown over Africa in daylight knows how much the Democratic Republic of Congo is its geostrategic heart.
   – Señor Presidente, cualquiera que haya sobrevolado África a la luz del día sabe hasta qué punto la República Democrática del Congo constituye su centro geoestratégico.
In the daylight, ignored by indifferent bystanders, neo-Nazis in German Saxony incised it on her body because she stood up for a little Russian girl.
A plena luz del día, ante la indiferencia de los transeúntes, neonazis de Sajonia, Alemania, se la grabaron en el cuerpo porque defendió a una niña rusa.
These are absolutely unspeakable practices that are bordering on daylight robbery, and these operators are responsible - they provide no transparency for consumers.
Estas son prácticas abominables que rayan el atraco a plena luz del día, y estos operadores son responsables ya que no ofrecen ninguna transparencia a los consumidores.
This enables them to maximise the number of working hours for transporting passengers and goods according to the varying daylight.
Esto les permite maximizar el número de horas de trabajo para transportar pasajeros y mercancías de acuerdo con la variación de las horas de luz.
In any other parlance we would call these people cheats and they certainly swindle the small businesses which go to the wall after such daylight robbery.
En cualquier otro lenguaje, a estas personas las llamaríamos tramposos y no cabe duda de que están engañando a las pequeñas empresas que se encuentran entre la espada y la pared tras este robo a la luz del día.
The evacuation, which took place in perfect daylight conditions, failed because of the failure of vital pieces of marine equipment.
La operación de evacuación, que tuvo lugar en condiciones perfectas de luz cenital, fracasó por el fallo de piezas capitales de equipo marino.
We welcome manufacturers' development of pedestrian-friendly car fronts, automatic braking systems and the use of daylight running lights, although obviously there is controversy on that particular topic.
Nos satisface el desarrollo por parte de los fabricantes de frontales automovilísticos menos peligrosos para los peatones, de sistemas de frenado automático y el uso de luces de cruce diurnas, aunque obviamente hay controversia sobre esta última cuestión.
As has already been stated, an extra hour of daylight is especially beneficial to leisure, open-air activities, tourism, public health, energy and road safety.
Como ya se ha dicho, una hora más de luz beneficia especialmente el ocio, actividades al aire libre, turismo, salud pública, energía y seguridad en carretera.
This page is powered by the Spanish Sentences Maker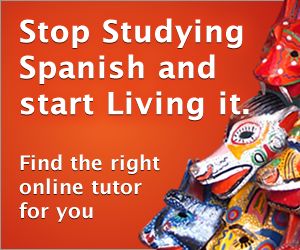 ---