---
Sentence Maker: credible
The Sentence Maker allows you to enter a word or phrase in the text box below and retrieve translated sentence pairs (English and Spanish) containing that word/phrase. This tool is great for seeing how words are used in a natural context.
Is it a credible source of information?
¿Es una fuente de información creíble?
His speech is credible.
Su discurso es creíble.
The policy of this company is not credible.
La política de esta empresa no es creíble.
We have to be credible here.
Tenemos que ser creíbles.
We therefore were not credible.
Por lo tanto, no éramos creíbles.
To be credible, there is no alternative.
Para ser creíble no tengo alternativa.
This is the only credible thing to do.
Es la única cosa creíble que podemos hacer.
Then they will be credible.
De este modo ganarían en credibilidad.
Then we shall be credible.
Entonces seremos creíbles.
That is the only credible solution.
Sólo ésa es la solución creíble.
Then Quasimodo would have been credible.
De esta manera sería verosímil.
That is a credible approach.
¡Esta es una propuesta creíble!
We cannot have a credible ambition for Europe without a credible budget for Europe.
No podemos tener una ambición creíble para Europa sin un presupuesto creíble para Europa.
This is why Europe is not credible as a Union.
Por ello, Europa, en tanto Unión, no resulta creíble.
We want more credible answers.
Queremos respuestas más creíbles.
It is the only credible and sustainable way forward.
Es el único modo creíble y sostenible de avanzar.
They are not listening to us, because we are not credible.
Ya no nos hacen caso, porque no somos creíbles.
Are the European institutions sufficiently credible?
¿Son las instituciones europeas suficientemente creíbles?
This is only possible if we set up a credible programme.
Esto solo será posible si creamos un programa convincente.
No leadership will last if it is not credible.
Ningún liderazgo puede mantenerse si no resulta creíble.
However, if they are there we have to act on them – they have to be credible.
Sin embargo, si existen tenemos que actuar conforme a las mismas; de lo contrario, no serían creíbles.
That is not a credible working method.
No es un método de trabajo creíble.
This is inconsistent and not particularly credible.
Eso es incoherente y debilita su credibilidad.
That is a credible way of looking at it.
Es una forma creíble de enfocarlo.
That is not a credible way to act.
Esa no es una forma creíble de actuar.
This is neither a consistent nor credible policy.
No es una política consecuente ni creíble.
I do not regard these studies as credible.
Estos estudios no me parecen creíbles.
Procrastination is not a credible policy.
Dejar las cosas para más tarde no es una política creíble.
It would not be credible, let's face it.
No sería creíble, admitámoslo.
We have to say this to both sides, and we have to be credible.
Debemos decirlo a ambos bandos, y tenemos que ser creíbles.
So, we need to be coherent and credible.
Así pues, tenemos que ser coherentes y creíbles.
We can be both ambitious and credible.
Podemos ser a la vez ambiciosos y tener credibilidad.
How are we supposed to be credible if that is the case?
¿Cómo se supone que vamos a ser creíbles si este es el caso?
Our policy must remain credible.
Nuestra política debe seguir siendo creíble.
That too is a question of the European project being credible.
También se trata de que el proyecto europeo sea creíble.
Instead of being credible, we become hypocritical.
En lugar de ser creíbles, nos hacemos hipócritas.
Is it really a credible guarantee for safety at all?
¿Es realmente una garantía de seguridad fiable?
Is the EU, I wonder, democratically credible?
¿Resulta la UE, me pregunto, democráticamente creíble?
That is how credible the ministers and leaders of Iran are.
Tal es la credibilidad de los ministros y dirigentes iraníes.
The 'third way' is not a credible solution.
La "tercera vía" no es una solución creíble.
They have to deliver a credible restructuring plan.
Tienen que entregar un plan de reestructuración creíble.
We would not be credible if we did not hold firm to this.
No seremos creíbles si no nos mantenemos firmes en este sentido.
For each one of them there are justifications that sound credible.
Para cada uno de ellos hay justificaciones que parecen convincentes.
Today, that is the only credible alternative for this technology.
Hoy en día, esa es la única alternativa creíble para esta tecnología.
For the moment, however, we do not have any credible alternatives.
Sin embargo, hasta ahora no contamos con alternativas creíbles.
Slovakia does not have a credible energy policy.
La política energética eslovaca no tiene credibilidad.
Otherwise no actions will be credible.
¡De otro modo las acciones no serán dignas de credibilidad!
That is the only way for us to remain credible here.
Sólo así podremos mantener la credibilidad.
Legislation that called for too much would not be credible.
Una legislación que así lo exija no es creíble.
The public would not accept this, nor would it be credible.
Esto ya no lo aceptaría la opinión pública ni sería creíble.
Our policy for human rights should be credible.
Nuestra política de derechos humanos debe ser creíble.
We can only be credible if we too do our homework.
Solamente podemos ser creíbles cuando hacemos nuestros deberes en casa.
The solutions to this that have been put forward do not seem to be credible to me or seem to be no longer credible.
Las soluciones avanzadas a este respecto no parecen creíbles, o al menos ya no.
This page is powered by the Spanish Sentences Maker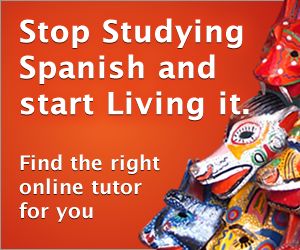 ---