---
Sentence Maker: condemn
The Sentence Maker allows you to enter a word or phrase in the text box below and retrieve translated sentence pairs (English and Spanish) containing that word/phrase. This tool is great for seeing how words are used in a natural context.
That is what we should condemn.
Esto debe ser condenado.
If that is so, then I condemn it.
Si esto es así, yo lo condeno.
I condemn it for that.
La condeno por ello.
This is something we should condemn.
Es algo que deberíamos condenar.
I deplore and condemn this.
Lamento y condeno esta práctica.
We can only condemn this.
Tenemos que lamentarlo.
Did it condemn France for doing that?
¿Condenó a Francia por hacerlo?
We shall not only condemn them.
No sólo los condenaremos.
It is true that he who is quick to condemn likes to condemn.
Es cierto que le gusta condenar a quien es rápido para condenar.
In this Parliament we surely are going to condemn that out of hand and condemn all those who support it.
En este Parlamento seguro que lo condenaremos sin reservas y condenaremos a todos los que lo apoyan.
I condemn such a conservative ideology.
Rechazo semejante ideología conservadora.
We often condemn the perpetrators of such violence.
Denunciamos con frecuencia a aquellos que la cometen.
We cannot condemn violence on one side but not the other.
No podemos condenar la violencia de una de las partes sin condenar la de la otra.
That is why we certainly do not wish to condemn the producers.
Por esta razón no deseamos, de manera alguna, condenar a los productores.
We strongly condemn child pornography.
Condenamos enérgicamente la pornografía infantil.
We strongly condemn child pornography.
Condenamos enérgicamente la pornografía infantil.
I condemn Mr Titford for so doing.
Condeno al Sr. Titford por hacerlo.
We all abhor and condemn terrorism.
Todos nosotros detestamos y condenamos el terrorismo.
Rather than rushing to condemn Israel again?
Más que precipitarnos para aplastar de nuevo a Israel...
We should not condemn the Danish presidency for not being here.
No deberíamos condenar a la Presidencia danesa por no estar aquí.
All of us condemn suicide bombing.
Todos condenamos los atentados suicidas.
It is up to us to roundly condemn the crime.
Nos corresponde a nosotros condenar rotundamente el crimen.
It is not sufficient, however, to condemn.
Pero no basta con denunciar.
We condemn all the violence and political assassinations.
Condenamos toda la violencia y los asesinatos políticos.
I strongly condemn that assassination.
Condeno tajantemente este asesinato.
We completely condemn these articles.
Condenamos totalmente estos artículos.
We condemn those fuelling Israeli aggression.
Condenamos a aquellos que fomentan la agresión israelí.
I vehemently condemn such acts.
Condeno rotundamente esos actos.
We need to face the facts and condemn them.
Tenemos que afrontar los hechos y condenarlos.
And not to accept this is to condemn the human being to ignominy.
Y no aceptarlo es condenar al ser humano en el oprobio.
I condemn all forms of totalitarianism.
Condeno toda forma de totalitarismo.
It is crucial to condemn them publicly.
Condenarlas públicamente es crucial.
Has it finally decided to condemn the attacks?
¿Se ha decidido al fin a condenar los atentados?
We condemn the practices of the CIA.
Condenamos las prácticas de la CIA.
We strongly condemn the PKK and any terrorism.
Condenamos firmemente el PKK y toda forma de terrorismo.
Firstly, we should condemn the coup, as we are doing in our declaration.
En primer lugar, debemos condenar el golpe, algo que ya hacemos en nuestra declaración.
It is utter nonsense and we condemn it.
Es totalmente absurdo y lo condenamos.
This was the article which had been used to condemn his father.
Este artículo es el mismo que se había utilizado para condenar a su padre.
We condemn violence from all sides.
Condenamos la violencia de todas las partes.
We are going to condemn him utterly.
Lo vamos a condenar sin paliativos.
We condemn all kinds of violence.
Condenamos todo tipo de violencia.
I utterly condemn these crimes against humanity.
Condeno rotundamente estos crímenes contra la humanidad.
It has something to condemn, it has authorities.
Tiene algo que condenar, tiene autoridades.
Yes, ladies and gentlemen, we have to condemn it!
¡Sí, Señorías, tenemos que condenarlo!
We condemn the atrocities of both Nazism and Stalinism.
Condenamos las atrocidades tanto del nazismo como del estalinismo.
This is deplorable. We must condemn it.
Es totalmente deplorable y debemos condenarlo.
I welcome the opportunity through this resolution to condemn it.
Agradezco la oportunidad que me da esta resolución para condenarlo.
We can also condemn the atrocities.
También podemos condenar las atrocidades.
The resolution does not even condemn the violence.
La resolución ni siquiera condena la violencia.
I condemn this unacceptable behaviour.
Condeno este comportamiento inaceptable.
This page is powered by the Spanish Sentences Maker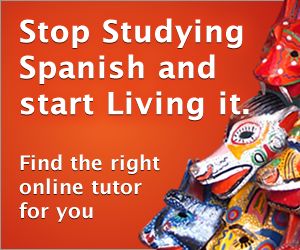 ---