---
Sentence Maker: combat
The Sentence Maker allows you to enter a word or phrase in the text box below and retrieve translated sentence pairs (English and Spanish) containing that word/phrase. This tool is great for seeing how words are used in a natural context.
They are trying to combat fraud, which isn't easy.
Están luchando contra el fraude, lo cual no es fácil.
Then you should combat it!
Entonces, ¡que se persigan!
That is not and should not be the way we combat it.
Ese no es ni debe ser el método para luchar contra él.
How do we combat sexism?
¿Cómo podemos combatir el sexismo?
If we are to combat illiteracy, we must also combat poverty.
Luchar contra el analfabetismo exige también luchar contra la miseria.
Its purpose is to combat discrimination in the workplace.
Se propone hacer frente a la discriminación en el espacio laboral.
That is not how you combat racism and a swing to the right.
Así no se combate el racismo y el giro a la derecha.
It is the originators we must combat.
Lo que es necesario combatir son los verdaderos autores.
We all want to combat cyber crime.
Todos quieren combatir la "ciberdelincuencia" .
What European policies do we have to combat desertification?
¿Qué políticas europeas hay contra la desertificación?
We cannot combat alcoholism by restricting supply.
No se combate el alcoholismo pidiendo que se limite la oferta.
We must combat discrimination and poverty.
Debemos luchar contra la discriminación y la pobreza.
We must therefore combat it.
Por lo tanto, tenemos que luchar contra eso.
For the rest, we are fighting to combat terrorism.
Por lo demás, estamos luchando contra el terrorismo.
That is something we must combat.
Esto es algo contra lo que debemos luchar.
Of course we are trying to combat these problems.
Por supuesto, estamos intentando combatir estos problemas.
We must combat this strongly.
Tenemos que combatir este tipo de situaciones con firmeza.
Convention to Combat Desertification (debate)
Convenio de Lucha contra la Desertización (debate)
We must combat it with good policy.
Debemos combatirla con una buena política.
We have emphasised that we want to combat poverty.
Hemos insistido en nuestro deseo de combatir la pobreza.
It is essential to combat this phenomenon.
Resulta esencial combatir este fenómeno.
That does not help combat radicalism.
Ello no contribuye a combatir el radicalismo.
What has he proposed to combat climate change?
¿Qué ha propuesto para luchar contra el cambio climático?
We all agree on the need to combat terrorism.
Todos coincidimos en la necesidad de combatir el terrorismo.
How can we combat the financial crisis?
¿Cómo podemos combatir la crisis financiera?
We must combat wage dumping.
Debemos luchar contra el dumping salarial.
This is why we should increase our efforts to combat this problem.
Por eso debemos intensificar nuestros esfuerzos para combatir este problema.
This is a procedure, a programme to combat terrorism.
Estamos ante un procedimiento, un programa para combatir el terrorismo.
However, that is not enough to combat unemployment.
Sin embargo, esto no basta para luchar contra el desempleo.
What can we do in the future to combat Alzheimer's?
¿Qué podemos hacer en el futuro para luchar contra la enfermedad de Alzheimer?
We must combat this imbalance.
Debemos luchar contra este desequilibrio.
We wish to do more to combat unemployment.
En lo que toca al paro, queremos hacer más.
We will not be able to combat it in my country!
En mi país no vamos a poder combatirlo.
I do not accept that we are doing everything to combat unemployment.
No es cierto que estemos haciendo todo los posible para luchar contra el desempleo.
How do we combat terrorism physically on the ground?
¿Cómo combatir concretamente el terrorismo sobre el terreno?
This should do something to combat the secrecy element.
De esta manera se podrá luchar hasta cierto punto contra el elemento de secreto.
We are in agreement with them that we must combat misuse.
Estamos de acuerdo con ustedes en que el abuso debe ser combatido.
I cannot believe that they have no wish to combat this scourge.
No quiero creer que exista una falta de voluntad para luchar contra esta plaga.
Justice is the only way to combat impunity.
Frente a la impunidad sólo existe la justicia.
There is a great need to combat this cynicism.
Hay mucha necesidad de combatir este cinismo.
We will not manage to combat that in all cases.
Esto no podrá hacerse en todos los casos.
That is not the way to combat structural unemployment.
No son adecuados para combatir el desempleo estructural.
I say this because to combat money laundering is to have an effective instrument with which to combat organised crime.
Porque la lucha se debe llevar contra el blanqueo de dinero, por medio de un instrumento eficaz contra la criminalidad organizada.
How is it that we have had a directive to combat racism since the year 2000, yet we do not have a directive to combat sexism?
¿Cómo es posible que exista una Directiva para luchar contra el racismo desde el año 2000 y no tengamos una directiva para luchar contra el sexismo?
Emergency assistance is needed at once in order to combat diseases effectively and combat hunger.
Se necesita ayuda urgente para luchar contra las enfermedades y contra el hambre.
While we combat chemical contamination, then, we must also combat biological contamination.
Mientras combatimos la contaminación química, por lo tanto, también debemos combatir la contaminación biológica.
There is a request to combat violence against women, a request to combat trafficking in women and much more.
Asimismo, se invita, entre otras cosas, a la lucha contra la violencia contra las mujeres, así como a la lucha contra el tráfico de mujeres.
We have failed to educate against the glorification of combat in our own communities.
No hemos combatido en nuestra educación la glorificación de la lucha en nuestras propias comunidades.
National states combat racism, so does Europe.
Los Estados nacionales luchan contra el racismo, Europa también.
We must therefore combat these smugglers first of all.
Por tanto, antes que nada, hay que luchar contra estos pasadores.
How do European leaders intend to combat this depreciation?
¿De qué manera los responsables europeos quieren luchar contra esta depreciación?
This page is powered by the Spanish Sentences Maker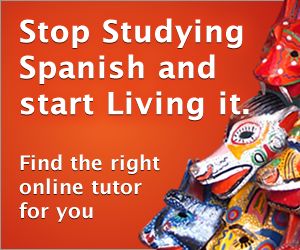 ---