---
Sentence Maker: clinic
The Sentence Maker allows you to enter a word or phrase in the text box below and retrieve translated sentence pairs (English and Spanish) containing that word/phrase. This tool is great for seeing how words are used in a natural context.
There is a clinic in the south side that is called B.A. Image Center.
Hay una clínica en el sur que se llama B.A. Image Center.

Through the clinic. Yes. Is this the first time you come?
Por medio de la clínica. Sí. ¿Es la primera vez que usted viene?

Julia is asking the doctor about her next appointment at the clinic.
Julia está preguntando al doctor sobre su próxima cita a la clínica.
I am constructing the clinic's pediatric area.
Yo estoy construyendo el área de pediatría en el sanatorio.
He is going to the clinic to work.
Él está yendo a la clínica a trabajar.
I am looking at the Dentistry Clinic hours.
Yo estoy leyendo el horario de la clínica de odontología.
You are in the clinic saying goodbye to the doctor.
Tú estás en la clínica despidiendo al doctor.
The child is having fun in the clinic's play area.
El niño se está divirtiendo en los juegos del sanatorio.
I visit María every day at the clinic
Yo visito a María todos los días el sanatorio.
He and I run to the clinic
Él y yo corremos al sanatorio.
I come with crutches to the clinic
Yo vengo con muletas a la clínica.
I leave the clinic.
Yo salgo de la clínica.
I leave the clinic.
Yo salgo del sanatorio.
She follows the way to the clinic.
Ella sigue el camino a la clínica.
The nurse leaves the clinic.
La enfermera sale del sanatorio.
We send the ill person to the clinic.
Nosotros enviamos al enfermo a la clínica.
I don't know his name. He is in the south side clinic.
No sé su nombre. El está en la clínica del sur.
Mauricio follows the way to the clinic
Mauricio sigue el camino a la clínica.
I show the clinic to the lady
Yo muestro la clínica a la señora
There is indeed a clinic in Romania that supplies the UK market.
Es cierto que hay una clínica en Rumanía que abastece al mercado del Reino Unido.
Subject: Late abortions at Ginemedex abortion clinic in Barcelona
Asunto: Abortos tardíos en la clínica abortiva Ginemedex de Barcelona
When you open the Global Art Clinic's website, you go from one surprise to the next.
Al visitar el sitio de , se pasa de una sorpresa a otra.
So, in the case of this Romanian clinic, is there or is there not payment and therefore trade in egg cells?
Así pues, ¿hay o no hay, en el caso de la clínica rumana, pago y por tanto comercio de óvulos?
The patient has no access to a clinic nearby that can test, diagnose and treat him and, even if there is one, he cannot afford the treatment.
El paciente no dispone de una clínica cercana donde puedan realizarle pruebas, hacerle un diagnóstico y tratarle y, en el caso de tal clínica exista, no puede permitirse pagar el tratamiento.
I re-opened the World Health Organisation Office and I set up a clinic now dealing with 15 000 medical consultations a month.
Reabrí la oficina de la Organización Mundial de la Salud y establecí un centro sanitario que ahora realiza 15 000 consultas médicas al mes.
She spent two years in the military and now she is providing medical care in a mobile clinic in the Palestinian territories.
Había estado dos años sirviendo en el ejército y hora se dedica a prestar asistencia médica en un hospital móvil en los territorios palestinos.
This ship, nicknamed the 'abortion ship', has been transformed into a floating clinic in order to supply the RU-486 pill, known as the 'abortion pill'.
Hay que saber que este buque, apodado «el barco del aborto», ha sido transformado en clínica flotante para dispensar la píldora RU 486, llamada «píldora abortiva».
Secondly, according to the Global Art Clinic's website, its largest market is the US, Israel and the United Kingdom.
En segundo lugar, de acuerdo con el sitio de , su principal mercado son los Estados Unidos, Israel y el Reino Unido.
According to one study in my country, the death rate from cardiovascular diseases rises according to how far from the clinic the patient lives.
De acuerdo con un estudio realizado en mi país, la tasa de mortalidad por enfermedades cardiovasculares aumenta en función de la distancia entre el domicilio del paciente y la clínica.
How dare advocates of the EU talk about the rights of children, when EU/NATO aircraft actually bombed a Belgrade maternity clinic!
¿Cómo se atreven a hablar los defensores de la UE de los derechos de la infancia, cuando los aviones de la UE/OTAN bombardearon una clínica de maternidad en Belgrado?
I remember an incident where a seriously ill horse in a clinic would not let the vets do anything to him in my daughter's absence.
Recuerdo un incidente en el que un caballo gravemente enfermo en una clínica no permitía que los veterinarios le hicieran nada en ausencia de mi hija.
Leonard Peltier must be given the chance to get better and receive the appropriate medical treatment in the clinic of his choice.
Leonard Peltier debe curarse y recibir el tratamiento médico adecuado en la clínica de su elección.
This page is powered by the Spanish Sentences Maker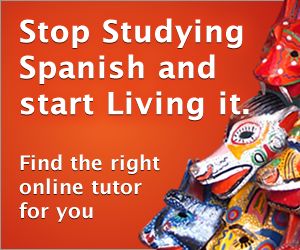 ---