---
Sentence Maker: christ
The Sentence Maker allows you to enter a word or phrase in the text box below and retrieve translated sentence pairs (English and Spanish) containing that word/phrase. This tool is great for seeing how words are used in a natural context.
This was the game that crucified Christ.
Con este juego crucificaron a Jesucristo.
It is no coincidence that Jesus Christ was born in Palestine.
No es casualidad que Jesúscristo naciera en Palestina.
We dishonour the name of Christ if we deal with these issues in this way.
Deshonramos el nombre de Cristo si afrontamos el problema de esta manera.
For Christ's sake, please listen to the people because they do not want this.
¡Por Dios, escuchen a los ciudadanos porque esto no es lo que quieren!
I pointed out the radicalisation of Islam, which is directing its aggression against the followers of Christ.
Indiqué la radicalización del islam, que dirige su agresión contra los seguidores de Cristo.
I know myself saved in Christ, who said: ' I am the Way, the Truth and the Life' .
En Jesucristo, que dice: »Yo soy el Camino, la Verdad y la Vida», sé que está mi salvación.
Christmas lists are nice, but the Christ child does not grant us all wishes, and nor should we.
Las listas de Reyes son bonitas pero los Reyes Magos no traen todo. Nosotros tampoco debemos traer todo.
Jesus Christ underwent the punishment that brings us true peace.
Jesucristo sufrió el castigo que nos trajo la verdadera paz.
Please accept this gift from the people of Poland. It is our most precious treasure, the Cross of Christ.
Le ruego que acepten este obsequio en nombre del pueblo de Polonia, es nuestro tesoro más preciado, la Cruz de Cristo.
Iraq's Christian communities are amongst the world's most ancient, speaking Aramaic, the language of Christ.
Las comunidades cristianas de Iraq están entre las más antiguas del mundo, y su lengua es el arameo, la que hablaba Jesucristo.
Jesus Christ loved animals: 'I desire mercy, not sacrifice,' said the Saviour.
Jesucristo amaba a los animales: "deseo clemencia y no sacrificio", dijo Jesús.
To Christians, Sunday has the specific significance of a day of rest designated by God, which goes back to the day of Christ' s resurrection.
Para los cristianos el domingo tiene un significado especial. Este día, que se remonta al domingo de resurrección de Jesucristo, es el día de asueto establecido por Dios.
They came from something you reject, ladies and gentlemen, namely the very heart of the teachings of Jesus Christ, which are full of love and truth.
Provenían de algo que ustedes rechazan, Señorías, a saber, la propia esencia de las enseñanzas de Jesucristo, que están llenas de amor y verdad.
If the Commission would like to come and look at my farm, it has been farmed for 3 000 years before Christ was born, and continues to be farmed.
Si la Comisión quisiera venir a visitar mi explotación agrícola, vería que lleva desde el año 3 000 a.C. siendo cultivada y que sigue siendo así.
At the EU-India summit no pressure was brought to bear on India to cease the martyrdom of believers in Christ.
En la cumbre Unión Europea-India no se hizo presión para que India cesara el martirio de los creyentes en Cristo.
In 2010, Islamic fundamentalism has destroyed Arab followers of Christ before our very eyes. No group of people deserve such a fate.
En 2010, hemos sido testigos de la destrucción de árabes cristianos por parte del fundamentalismo islámico Nadie merece sufrir este destino.
I intend to erect an impressive statue of our Saviour Jesus Christ in the Romanian part of Transylvania, in the Braşov region to be exact.
Tengo la intención de erigir una estatua impresionante de nuestro Salvador Jesucristo en la parte rumana de Transilvania, en la región de Braşov, para ser exactos.
They have lived peacefully alongside other religions in the areas where they are settled and are the subject of indiscriminate violence simply because they believe in Christ.
Han convivido pacíficamente con otras religiones en los territorios donde están asentadas, y son objeto de violencia indiscriminada simplemente porque creen en Cristo.
To Christians Sunday is especially significant as the day of rest ordained by God, going back to the day of Christ's resurrection.
Para los cristianos, el domingo tiene un significado especial de día de descanso instaurado por Dios, que se remonta a la resurrección de Cristo.
At the root of secularity are Christ's words from the gospel: ' Render unto Caesar the things which are Caesar's and unto God the things that are God's'.
Laicidad, que, como hay que recordar, procede de la frase de Cristo en el Evangelio: "Hay que dar a Dios lo que es de Dios y al César lo que es del César».
We can trace it back to the time of Christ, who performed his first miracle when he turned water into wine.
Esto comenzó ya en la época de Jesucristo quien hizo el primer milagro con el vino.
So that you understand how long we are talking about, Christ died just 2 000 years ago and Noah's flood was just 5 000 years ago.
Para que entiendan de cuánto tiempo estamos hablando, diré que Jesucristo murió hace solo 2 000 años y el diluvio de Noé ocurrió hace solo 5 000 años.
This page is powered by the Spanish Sentences Maker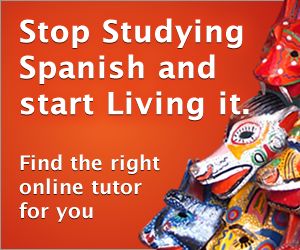 ---