---
Sentence Maker: chop
The Sentence Maker allows you to enter a word or phrase in the text box below and retrieve translated sentence pairs (English and Spanish) containing that word/phrase. This tool is great for seeing how words are used in a natural context.
Nor would they need to chop down forests that absolutely should not be chopped down.
Tampoco necesitarían talar bosques que no deberían ser talados en absoluto.
I stand up next to a mountain and I chop it down with the edge of my hand.'
Me paro frente a una montaña y la parto con el canto de la mano".
He should have gone straight to the Commission and said: come on then, chop-chop, release funds from the research framework programme, and do it now!
Tendría que haber acudido de inmediato a la Comisión y haberles dicho: Manos a la obra, rápido, hay que liberar fondos del programa marco de investigación, ¡y hay que hacerlo de inmediato!
This reminds me of a Greek proverb: you cannot chop off your head just because you have tooth ache.
Esto me recordaría un refrán griego que dice que no te puedes cortar la cabeza si lo que te duele es un diente.
We must give the forest owners an incentive not to chop down forests but to preserve them.
Debemos proporcionarles a los propietarios de los bosques un incentivo no para talar los bosques, sino para conservarlos.
I myself am not sure I would be able to swallow a pork chop from a cloned pig or milk from a cloned cow.
Yo mismo no estoy seguro de si me atrevería a comer una chuleta de cerdo de un animal clonado o a beber leche de una vaca clonada.
It is time double-charging was singled out for the chop, and so it will be through the instrument of this directive.
Ya era hora de que se decidiera poner freno al doble cobro de comisiones y esto es lo que se hará por medio del instrumento constituido por la directiva.
The 80 % being discussed is only in relation to the average production of this 2 % of fields which we are now going to chop down.
El 80 por ciento que se menciona es exclusivamente en relación con la producción media del 2 por ciento de los campos donde se va a realizar la tala.
External policies, especially in the area of cooperation with the countries of the South: the chop.
Acciones externas, en especial en el ámbito de la cooperación con los países del sur: la cuchilla.
When he saw a mountain of debt, he said: 'Well I stand up next to a mountain and I chop it down with the edge of my hand.
Cuando veía una montaña de deudas, decía: "Me paro frente a una montaña y la parto con el canto de la mano.
On 22 December 2007, I helped to chop down the border gate on the Slovak-Hungarian border.
El 22 de diciembre de 2007, ayudé a derribar la verja fronteriza entre Eslovaquia y Hungría.
It has seemed for some time, however, that deliberate moves are under way to chop off those feet, thereby stopping the sector in its tracks.
Desde algún tiempo a esta parte, sin embargo, parece que existe la deliberada voluntad de mermar estas fuerzas y de impedir que siga adelante.
This page is powered by the Spanish Sentences Maker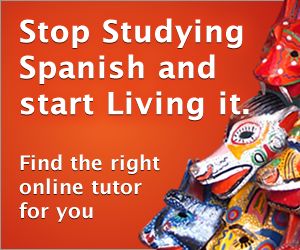 ---