---
Sentence Maker: cheat
The Sentence Maker allows you to enter a word or phrase in the text box below and retrieve translated sentence pairs (English and Spanish) containing that word/phrase. This tool is great for seeing how words are used in a natural context.
The bank wants to cheat me out of my money.
El banco me quería estafar dinero.
It is not that they are out to cheat; they simply cannot work out how to administer the scheme.
No es porque trataran de hacer trampa, sino porque sencillamente no saben administrar el régimen.
In this way, at least, it would no longer be possible to cheat society and its citizens.
Al menos así, ya no podríamos engañar a la sociedad y a sus ciudadanos.
There is nothing more annoying than to see a neighbour or competitor cheat.
No hay nada que moleste tanto a la gente como ver a su vecino o a su competidor hacer trampa.
The practice of adding water to food in order to cheat the consumer is despicable.
La práctica de añadir agua a los alimentos con el propósito de defraudar al consumidor es abominable.
   That is very gracious of you, Madam President, but that would be cheating because my question is about working time and I would not wish to cheat.
   – Es muy amable de su parte, señora Presidenta, pero eso sería hacer trampa, ya que mi pregunta versa sobre la jornada laboral y yo no quisiera hacer trampas.
That is why the people of the United Kingdom still demand a referendum, and anything less would be a cheat.
Esa es la razón por la cual la población del Reino Unido sigue exigiendo un referendo y cualquier cosa por debajo de eso sería una estafa.
It is understandable - socially understandable - that the pressure exerted by the market should induce the fishermen to cheat.
Es comprensible, socialmente es comprensible, que la presión que ejerce el mercado lleve a los pescadores a hacer trampas.
The budget today is controlled in such a way that it would be impossible to cheat or deceive without this being discovered.
Hoy en día el presupuesto se controla de tal forma que no es posible cometer fraudes o estafas sin que sean descubiertos.
We know however that there are strong forces which are prepared to cheat the system by means of any old agreements.
Sin embargo, todos sabemos que existen poderosas fuerzas listas para engañar en la cuantía a través de los acuerdos sobre comercio de las emisiones.
The Court of Auditors does not distinguish between fraud and administrative and financial irregularities; that is, administrative mistakes and people who set out to cheat the EU of money.
El Tribunal de Cuentas no distingue entre fraude e irregularidades administrativas y financieras; es decir, entre los errores administrativos y las personas que se proponen apropiarse de fondos comunitarios.
I declare without equivocation that the lobby that is working against this is in essence a lobby supporting nobody but those who cheat and disregard the rules.
Efectivamente, quiero decir y sostener con toda claridad que el lobby que trabaje en contra es propiamente un lobby que sólo estará apoyando a aquellos que juegan sucio y que no respetan las regulaciones.
The Council was asked to cheat the public by hiding and renumbering and changing the line spacing so a bigger treaty could be presented like a mini-treaty.
Se pidió al Consejo que engañara al público mediante la ocultación, la renumeración y la modificación del espacio entre líneas, de modo que un tratado de mayor tamaño pudiera presentarse como un minitratado.
For four years I have protested about a ten-year-old matter concerning the missing interest payments which the Italians tried to cheat us out of.
He criticado durante cuatro años un asunto que data de diez años atrás. Se trata de las bonificaciones de interés, indebidamente pagadas, que los italianos no tenían intención de devolver.
This is what I would call compulsory expenditure, although I know that the term is given a different meaning, because we simply must not cheat people.
Se trata en realidad, y sé que este término se interpreta de forma distinta, de gastos obligatorios, pues no se puede engañar a la población.
Also, the Commission should round up those entrepreneurs tempted to cheat tourists and consumers by unfairly rounding up the euro exchange rate.
La Comisión debería actuar también contra esas empresas que se dejan tentar por la posibilidad de engañar a los turistas y a los consumidores redondeando injustamente el tipo de cambio del euro.
I remind you of Patricia McKenna's report last year which concluded: 'Fishermen are forced to cheat in order to meet their financial obligations.'
Quisiera recordarles lo que Patricia McKenna dijo el año pasado al final de su informe: que los pescadores se ven obligados a hacer trampa para poder cumplir sus obligaciones financieras.
You can certainly do that as a way of wangling lower environmental requirements for yourself, but you cannot cheat with regard to the actual effects of climate changes.
Seguramente uno se pueda engañar a sí mismo de esta forma a fin de alcanzar menores exigencias medioambientales para sí, pero uno no puede engañar con respecto a los efectos sobre los cambios climáticos.
Trying to cheat and tempt someone with illusory protocols and concessions in order to change decisions without changing convictions would be an offence and a lack of democratic respect.
Tratar de defraudar y tentar a alguien con protocolos ilusorios y concesiones para cambiar sus decisiones sin cambiar sus convicciones sería una ofensa y una falta de respeto democrático.
Mr President, 'cheat early by paying late' has been the by-word of big businesses and public authorities for too long in their dealings with Europe's small businesses.
Señor Presidente, "engaña pronto y paga tarde» ha sido durante demasiado tiempo el lema de las grandes empresas y las autoridades en sus relaciones con la pequeña empresa europea.
This page is powered by the Spanish Sentences Maker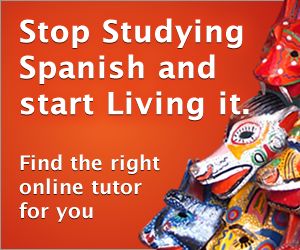 ---