---
Sentence Maker: celebrated
The Sentence Maker allows you to enter a word or phrase in the text box below and retrieve translated sentence pairs (English and Spanish) containing that word/phrase. This tool is great for seeing how words are used in a natural context.
Picasso remains the most celebrated artist of our country.
Picasso sigue siendo el artista más célebre de nuestro país.

After the concert, we celebrated with champagne.
Tras el concierto, celebramos el éxito con champán.
The celebrated author has now published his autobiography.
El célebre escritor ha publicado ya su autobiografía.
They celebrated the triumph in a good restaurant.
Ellos celebraron el triunfo en un buen restaurante.
They celebrated their graduation with a party.
Celebraron su graduación con una fiesta.
However, it is happening and it should be celebrated.
Sin embargo, está sucediendo y habría que celebrarlo.
The memory of these Greek Russians should be celebrated.
Debemos conmemorar a estos rusos de origen griego.
Today, with all the qualifications, they celebrated.
Hoy, con todas las cualificaciones, lo han celebrado.
This fact was celebrated by all of democratic Europe.
Ese hecho fue celebrado por toda la Europa democrática.
It is something to be denounced, not celebrated.
Su aniversario es algo que hay que denunciar, y no celebrar.
However, diversity should be celebrated.
Sin embargo, la diversidad debe celebrarse.
This week, we celebrated 8 March.
Esta semana celebramos el 8 de marzo.
I think that Christmas was celebrated in Cuba, and that is about all.
Creo que en Cuba se pudo festejar la Navidad y no mucho más.
My second point is that of the celebrated 500 million.
Mi segunda cuestión es la de los celebrados 500 millones.
In 2001 we celebrated the European Year of Languages.
En 2001 celebramos el Año europeo de las lenguas.
This morning we celebrated 10 years of the euro.
Esta mañana hemos celebrado los 10 años del euro.
Let us consider those celebrated objectives.
Volvamos a los famosos objetivos.
I refer now to the celebrated Cologne Summit.
A este respecto cabe mencionar la famosa cumbre de Colonia.
It has been extolled and celebrated as a huge achievement and I am all for it; we need a basis for a scoreboard.
Se ha elogiado y celebrado como un gran logro, pero yo insisto en que necesitamos un texto que sirva de base para realizar una evaluación.
Mr President, last month we celebrated Europe Day.
Señor Presidente, el mes pasado celebramos el Día de Europa.
Yesterday we celebrated the 213th anniversary of this great event.
Ayer celebramos el 213º aniversario de ese gran acontecimiento.
This involves the celebrated institutions to which you referred, and to which we want to add two more.
Ello implica a las renombradas instituciones ya mencionadas aquí, a las que queremos añadir dos más.
That is, the 50th anniversary of the 1956 uprising was being celebrated in Hungary.
El caso es que en Hungría se estaba celebrando el 50º aniversario del alzamiento de 1956.
Recently, we celebrated the 50th anniversary of the signing of the Treaties of Rome.
Hace poco hemos celebrado el 50º aniversario de la firma de los Tratados de Roma.
Last weekend, Altiero Spinelli would have celebrated his 100th birthday.
El pasado fin de semana, Altiero Spinelli habría celebrado su 100º cumpleaños.
Most recently, we have celebrated the expansion of the Schengen area to most of Europe.
En época reciente hemos celebrado la ampliación del espacio Schengen a la mayor parte de Europa.
Yesterday, here in Strasbourg, we celebrated European Patients' Rights Day.
Ayer celebramos aquí en Estrasburgo el Día Europeo de los Derechos del Paciente.
Much has been achieved, much can be celebrated, but there is very much more to do.
Se ha conseguido mucho, es mucho lo que podemos celebrar, pero queda mucho más por hacer.
In 2008, the European Investment Bank celebrated its 50th anniversary.
El Banco Europeo de Inversiones celebró su 50º aniversario en el año 2008.
On 8 April, the International Day of the Roma is celebrated worldwide.
El 8 de abril se celebra en todo el mundo el Día Internacional de la Población Romaní .
This morning, we celebrated the 100th anniversary of International Women's Day.
Esta mañana, hemos celebrado el Centenario del Día Internacional de la Mujer.
On the same day, Ales Mikhalevich celebrated his 53rd birthday in prison.
El mismo día, Ales Michalevic celebraba su quincuagésimo tercer cumpleaños en la cárcel.
Only recently, we celebrated World Anti-Poverty Day.
Recientemente, celebramos el Día Internacional para la Erradicación de la Pobreza.
This morning we celebrated the 40th anniversary of the Treaty of Rome.
Esta mañana celebrábamos el 40º aniversario del Tratado de Roma.
The progress has perhaps not been as significant as some would have wished, but there are improvements to be celebrated nevertheless.
Los progresos no han sido quizá tan importantes como algunos hubieran deseado, pero se trata de mejoras que procede celebrar.
Mr President, Minister, in this Chamber we have celebrated the single currency.
Señor Presidente, señor Ministro, hace poco celebramos en este Pleno la moneda única.
They are the vehicles by which the cultures of Europe are expressed and celebrated also.
Son los vehículos por los que se expresan y también se celebran las culturas de Europa.
You mentioned the fiftieth anniversary of the declaration by Robert Schuman, which Parliament has indeed celebrated formally.
Ha evocado Usted el quincuagésimo aniversario de la Declaración de Robert Schuman, que, efectivamente, el Parlamento celebró con gran solemnidad.
We have just celebrated the 50th anniversary of the Robert Schuman Declaration, the father of Europe.
Acabamos de celebrar el 50 aniversario de la Declaración Robert Schuman, el padre de Europa.
Let us recall that in April, Vietnam celebrated the 25th anniversary of its reunification.
Recordemos que el pasado abril, Vietnam celebró el 25º aniversario de su reunificación.
The programme was set up on 14 February 2000 and has therefore just celebrated its second birthday.
El programa acaba precisamente de cruzar la barrera de los dos primeros años, ya que se creó el 14 de febrero de 2000.
We believe that the diversity of Europe's cultural heritage is something to be shared and celebrated.
Creemos que la diversidad del patrimonio cultural europeo es algo que hay que compartir y celebrar.
Today, 10 February, is the second time that a day of remembrance has been celebrated in our country.
Hoy, 10 de febrero, se ha celebrado por segunda vez un día de recuerdo en nuestro país.
For almost 90 years, International Women's Day has been marked and celebrated.
El Día Internacional de la Mujer se celebra desde hace casi 90 años.
When, a few weeks ago, we celebrated the anniversary of Monnet and Spinelli, my group had the honour of representing you in this debate.
Cuando -hace unas pocas semanas- celebramos aquí y conmemoramos el aniversario de Monnet y de Spinelli, mi Grupo tuvo el honor de representarle en ese debate.
   – Mr President, in January 1990 Nepal celebrated the Year of Tourism.
   – Señor Presidente, en enero de 1990, Nepal celebró el Año del Turismo.
Therefore, the end of the war should more appropriately be celebrated here, in the capital of reunified Europe instead of Moscow.
Por ello, sería más apropiado celebrar el final de la guerra aquí, en la capital de la Europa reunificada en lugar que en Moscú.
A few weeks ago, we celebrated the first ten years of the European Ombudsman.
Hace unas semanas celebramos los diez primeros años del Defensor del Pueblo Europeo.
A few days ago we celebrated the first anniversary of the law on gender violence in Spain.
Hace pocos días celebrábamos el primer aniversario de la Ley sobre violencia de género en España.
We recently celebrated 20 years of Portugal's accession to the European project.
Hace poco celebramos el vigésimo aniversario de la adhesión de Portugal al proyecto europeo.
Mr President, on 1 May we celebrated the second anniversary of the latest enlargement.
Señor Presidente, el 1 de mayo celebramos el segundo aniversario de la última ampliación.
I would remind you of the celebrated White Paper on the European single market that the Commission published in 1985.
Quiero recordarle el célebre Libro Blanco sobre el mercado único europeo que la Comisión publicó en 1985.
Just a month ago we celebrated the fiftieth anniversary of the European Parliament's first session.
Hace sólo un mes celebrábamos el quincuagésimo aniversario de la primera reunión del Parlamento Europeo.
Today is 1 September, a day which is celebrated as an Anti-War Day.
Hoy es 1 de septiembre, una fecha en la que se celebra el Día contra la Guerra.
(EL) Mr President, on 16 October we celebrated World Food Day.
(EL) Señor Presidente, el día 16 de octubre hemos celebrado el Día Mundial de la Alimentación.
This page is powered by the Spanish Sentences Maker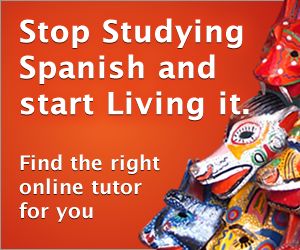 ---