---
Sentence Maker: bleed
After you use the dental floss you will bleed a little.
Después de que use el hilo dental va a sangrar un poco.

I would maintain that the Commission does not have to systematically bleed the other four-fifths.
Mantengo que la Comisión no tiene por qué purgar sistemáticamente el resto.
The speculators are stuffing themselves on taxpayers' money and are clearly set to bleed them dry.
Los especuladores están forrándose con el dinero de los contribuyentes y están claramente dispuestos a desangrarles.
In their competing efforts to systematically bleed the planet, the big powers use political and military espionage as an instrument of their rivalry.
La rivalidad entre las grandes potencias en sus esfuerzos concurrentes para imponer al mundo sacrificios onerosos tiene como instrumento el espionaje político y militar.
The target: the less developed countries, which the multinationals are ready to bleed dry and the necessary precondition: the privatisation and liberalisation of any remaining public sectors.
El objetivo: los países menos desarrollados, a los que las multinacionales están dispuestas a desangrar; y la condición necesaria de la privatización y la liberalización de los sectores públicos restantes.
I support Development Committee colleagues in their concerns that the inclusion of peace-support measures in this instrument should not bleed funds from the development budget.
Doy mi apoyo a los colegas de la Comisión de Desarrollo por su preocupación de que la inclusión en este Instrumento de medidas de apoyo a la paz no debería provocar una sangría en el presupuesto de desarrollo.
Firstly, Europe requires a minimum level of cohesion from Parliament: it cannot bleed itself dry in such a profound debate on two concepts of European society.
En primer lugar, Europa exige una mínima cohesión de este Parlamento: no se puede desangrar en un debate tan profundo de dos concepciones de la sociedad europea.
Neither does it mention the causes of the crisis, which is driving the Member States to agree to bleed their populations dry in order to reassure the financial markets.
Tampoco menciona las causas de la crisis, que está llevando a los Estados miembros a aceptar que han de chuparles la sangre a sus ciudadanos para reasegurar los mercados financieros.
If one of these cogs in the life cycle disappears, imbalances will appear and whole regions bleed to death.
Si una de estas ruedecillas desaparece en este circuito, entonces se producen desequilibrios y regiones enteras se desangran.
This page is powered by the Spanish Sentences Maker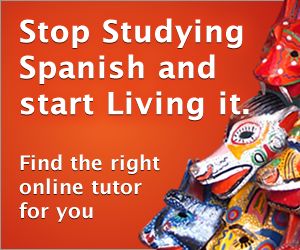 The Sentence Maker allows you to enter a word or phrase in the text box below and retrieve translated sentence pairs (English and Spanish) containing that word/phrase. This tool is great for seeing how words are used in a natural context.
---